Infamous Alaskans: Adolph Murie and the Wolves of Denali
Alaska's history is full of characters whose stories are as wild and fascinating as the land in which they lived. Adolph Murie, a biologist whose field work contributed to the protection of Denali's wolf packs, is one of them.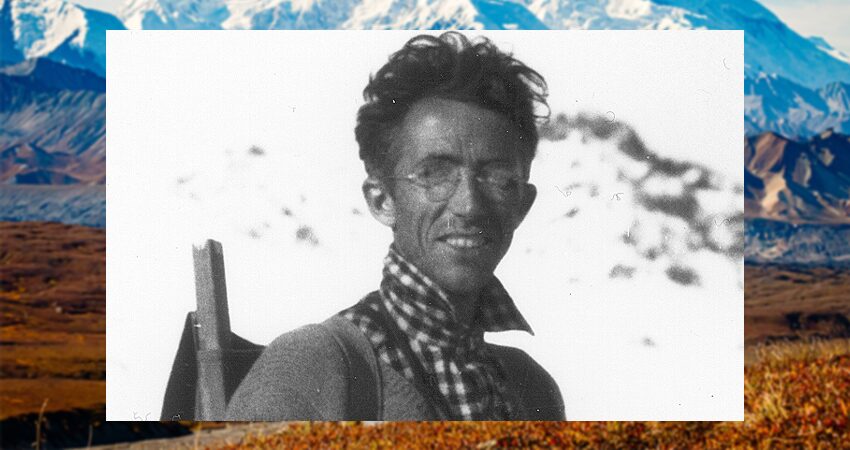 Called to Alaska
The things that draw outsiders to Alaska are as diverse as those outsiders themselves. It might be adventure or escape, a chance to strike it rich or start fresh. For Adolph Murie it was caribou.
Murie was a budding biologist when he first traveled to Alaska's Arctic in 1922 to study caribou with his brother. Years of field study and a Ph. D. later, Murie took a job as a wildlife biologist for the National Park Service in 1937.
Denali's Wolf Dilemma
Around that time in what was then called Mt. McKinley National Park, park officials had been observing a concerning decrease in the park's population of Dall sheep. Some pointed to wolves as the cause and advocated for the eradication of wolf packs in the park, while others believed that suppression of one apex species would have serious consequences within the ecosystem. The park service decided they needed more information and commissioned Murie to conduct a wolf study.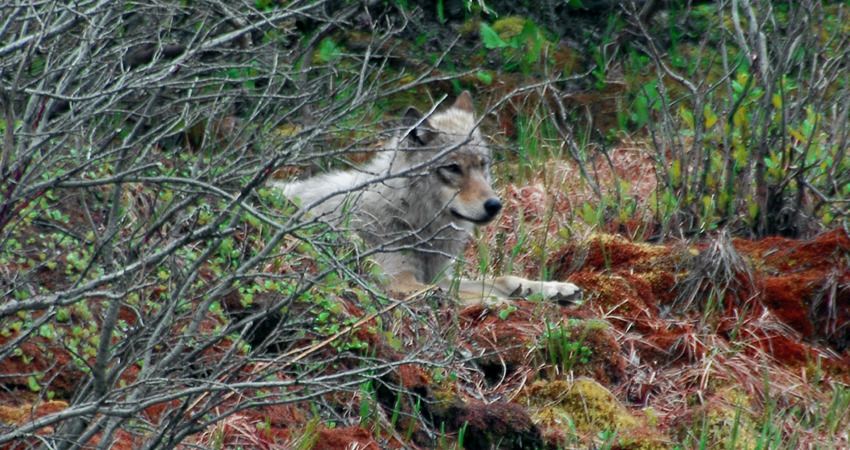 Murie in Denali
It was the assignment of a lifetime: A fully funded, multi-year study that would have real world consequences for the health of Alaska's first national park. A few months Murie later moved into the East Fork Cabin some 42 miles inside the park. It was the summer of 1939.
The cabin was built 10 years prior by the Alaska Road Commission during construction of the sole road within Denali Park. For the next three years it was home to Murie (and also his wife Louise and their two young kids) as he worked to understand wolves and the ecosystem.
From Murie's extensive observation came the essential piece of ecological literature, "The Wolves of Mount McKinley." In it Murie described the importance of predators within an environment. The wolves it turned out played a crucial role in the health of the ecosystem, their presence an integral part of maintaining nature's balance. As for the Dall sheep population, its decline had more to do with several years of especially harsh late winter weather.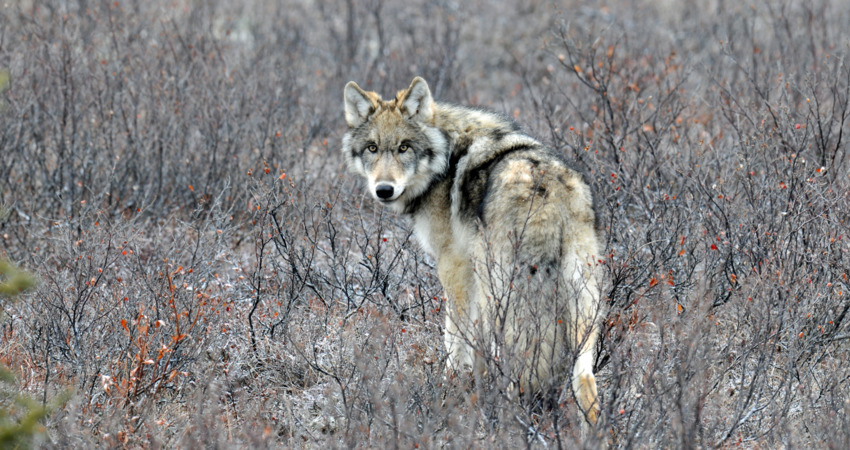 Murie's work helped inform the National Park Service's decision to stop predator control in the park and the development of a new policy of protection of the entire ecosystem rather than specific species. This is largely why the Denali Park you see today is so vibrant and full of wildlife.
Murie would go on to spend 25 more years working in the park as a biologist, monitoring wildlife populations, educating visitors, and completing another comprehensive study called "The Grizzlies of Mount McKinley."
See the Cabin
In 2023 the popular Tundra Wilderness Tour is running a modified route that turns around at the East Fork Cabin. Visitors will be able to see the cabin Murie called home while completing his quintessential Denali wolf study.
---
More Like This: The Witch of Kantishna
---
At Alaska Tour & Travel, we specialize in building custom trips for every timeline, personality, and budget. If you'd like to have an Alaskan plan your Alaska trip, give us a call at 800-208-0200.
---
Posted in: Alaska Parks