Getting Lost at Denali's Kantishna Roadhouse
Look at a map of Denali National Park and you'll see a multitude of mountains and glaciers, webs of snaking waterways, and one single meandering road. Follow that road to its end. That's where you'll find the Kantishna Roadhouse.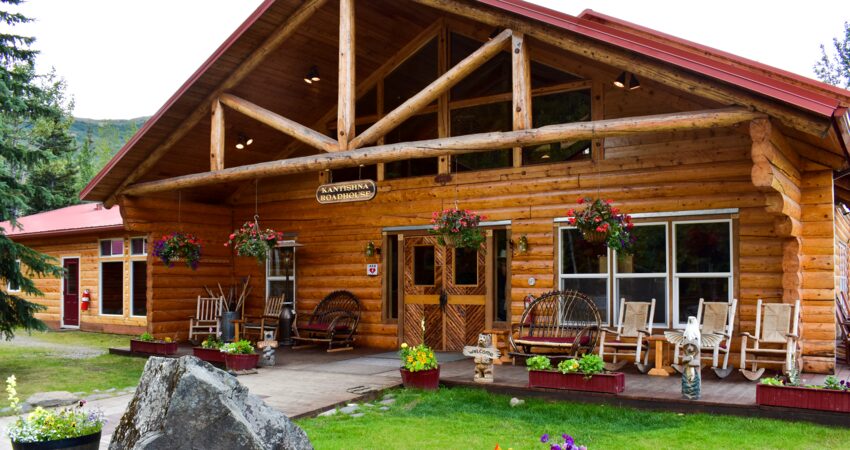 The Roadhouse is an all-inclusive backcountry lodge tucked within the borders of Denali National Park. It's closer to the summit of Denali than it is to the entrance of the park, a homey sort of oasis amid a wild landscape. And while staying there is an experience not soon forgotten, it's also an investment in both time and a good portion of your trip budget.
Knowing that, here's why a few nights at the Kantishna Roadhouse could just be the highlight of your Alaska vacation.
Miles and Miles of Wilderness
To get to the Kantishna Roadhouse, guests board a revamped red and white school bus and ride with their driver/guide along the Denali Park Road for about 90 miles. It takes around six hours, yet with the driver's narration, several rest stops with snacks, and often plentiful wildlife sightings, the time passes quickly.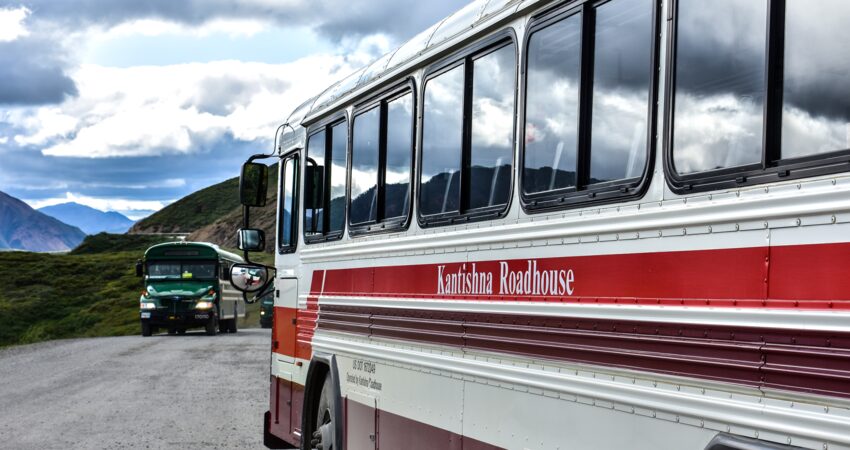 By the time the bus arrives at the Roadhouse in the early evening, most guests are for the first time in their lives surrounded by nothing but miles and miles of total wilderness. There's also no cell or internet service. No TVs. No news. Despite the strangely detached feeling at first, most quickly forget their phones and look to their fellow guests for conversation and entertainment. The Kantishna Roadhouse gives meaning to the idea that when you disconnect you reconnect.
Backcountry Hospitality
Alaskans are tough, but that toughness turns to warmth in an instant, especially in the Kantishna area. There's a long history of welcoming travelers in for a hot meal and lending a hand to distant neighbors. Guests at the lodge enjoy that gracious hospitality, from the naturalist guides who answer every question with enthusiasm, to the staff in the dining room who serve up delicious family-style dinners.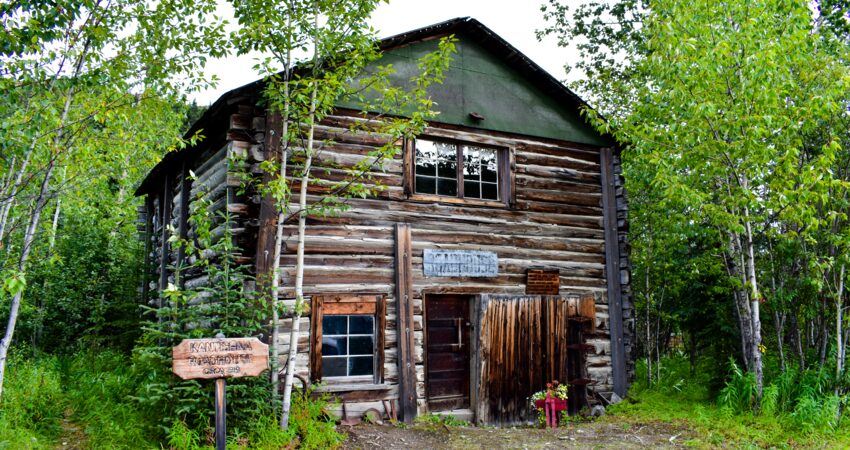 Authentically Alaskan
Many of the core staff are lifelong Alaskans who've worked at Kantishna for several years. John, the spry octogenarian bartender full of "Only in Alaska" stories, is a particular favorite. So is Emmet, the lodge's resident jack of all trades. He's seen here giving some love to one of the Roadhouse's resident sled dogs.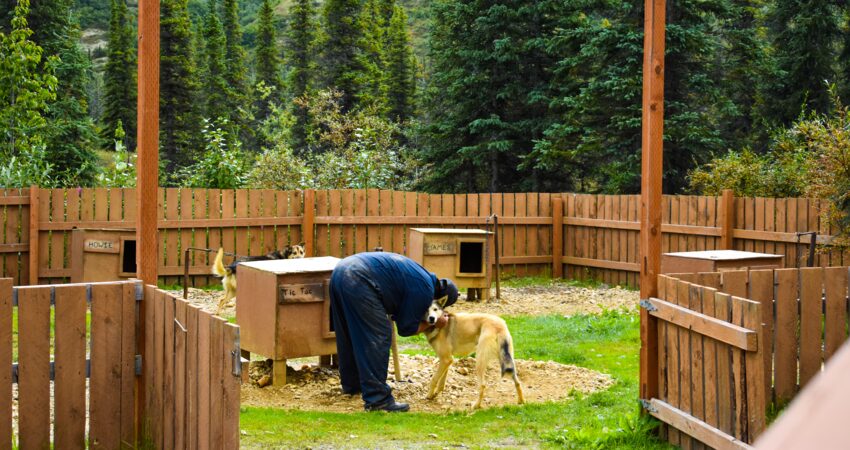 Choose Your Own Adventures
Each night at dinner, one of the Roadhouse hosts briefs guests on the day to come. There are guided hikes, historical excursions, and educational presentations to enjoy. There are fly rods, gold pans, and bikes to borrow. There are also creek side benches, screened in porches, and many a deck for guests who'd prefer to simply take in the quiet and the peace.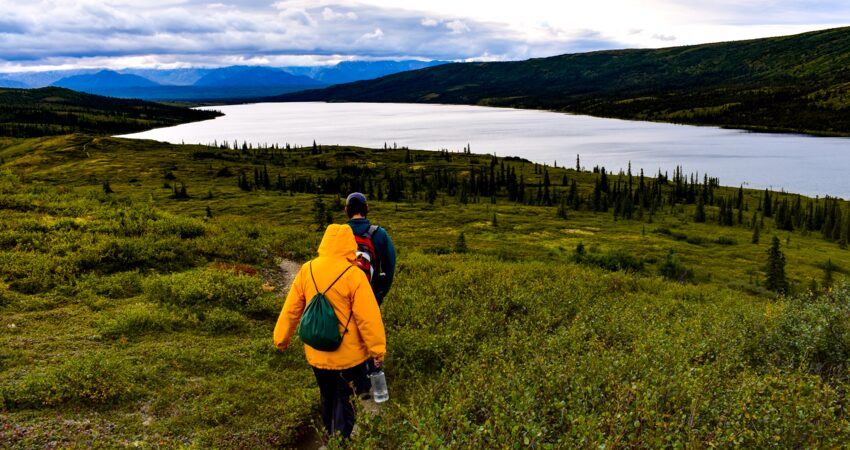 How to Stay at the Kantishna Roadhouse
To book the Kantishna Roadhouse, give us a call at 800-208-0200. Note that due to its remoteness, there is a minimum stay of two nights, although staying at least three nights is highly recommended for a more relaxed experience. Meals, activities, and the roundtrip guided bus trip are all included.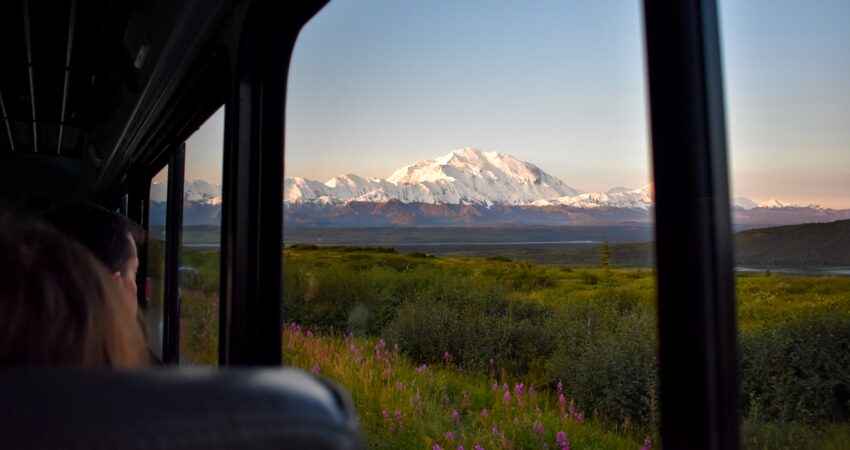 Also, for a limited time, if you stay at least two nights at the Kantishna Roadhouse, you'll receive a $299 Park Connection Passport for free. The Passport allows you unlimited travel via deluxe motorcoach between Denali Park, Seward, Anchorage, Talkeetna, and Whittier for seven consecutive days. It's an excellent way to save on transportation while adventuring in Alaska. See our Kantishna Roadhouse Lodge Special page for more details.
---
At Alaska Tour & Travel, we specialize in building custom trips for every timeline, personality, and budget. If you'd like to have an Alaskan plan your Alaska trip, give us a call at 800-208-0200.
---
Posted on August 13, 2019 in: Alaska Parks, Favorite Places