You wouldn't think with our short summers that outdoor dining would be a big thing in Anchorage. But you have to make hay while the sun shines, as they say, and so when the days get long the decks and patios open up. Here's a short list of local favorite spots to dine al fresco in Anchorage.
Breakfast: Fire Island Rustic Bake Shop
7th and K Street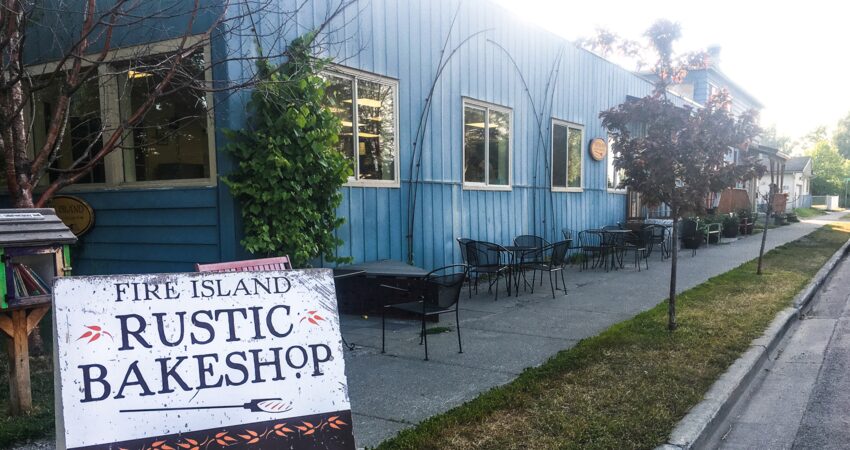 Known for their scrumptious scones and breakfast focaccia, this neighborhood bakery is on a charming residential street a few blocks from downtown Delaney Park. Grab a bite (and some extras for later, trust us) and settle in at one of their bistro tables.
Lunch: El Green-Go's
4th and L Street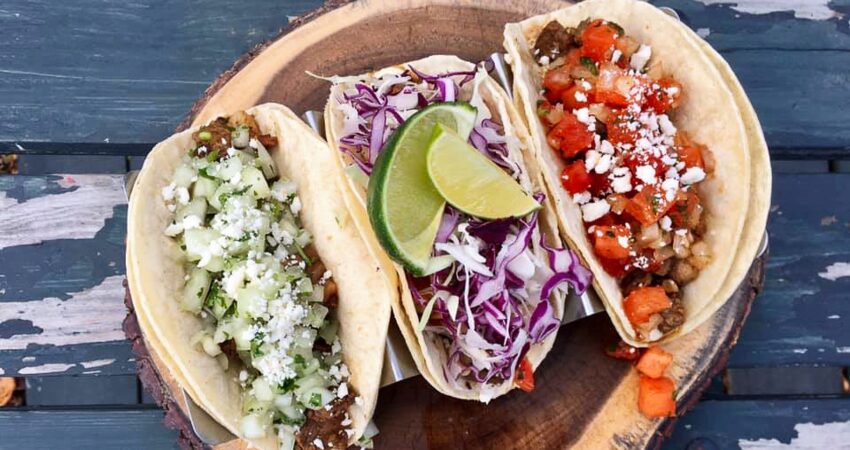 This popular food truck is all about fresh fast food that's full of personality. They dish up creative tacos, burritos, and quesadillas made from locally sourced protein and produce. Eat at one of their picnic tables or take your order to go and enjoy overlooking the Cook Inlet at nearby Resolution Park.
Dinner: 49th State Brewing Company
3rd and G Street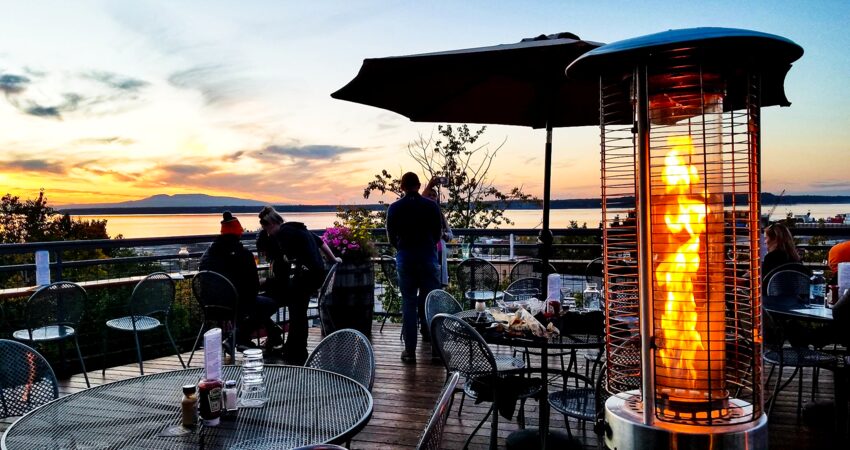 On a clear day you can see Denali from the rooftop of the 49th State Brewing Company. Add craft brews and an always satisfying menu and you've got the ideal dinner out.
Have a rental car? Try the patio at South in South Anchorage or the upper deck at Rustic Goat in West Anchorage.
Farther Afield
Order a wood oven pizza from Finn's and enjoy on the beach at the Homer Spit.
Most places on Talkeetna Main Street have outside seating...Wildflower Café, Mountain High Pizza Pie, Denali Brewpub, Spinach Bread...we could go on!
Reserve a table on the riverside deck at Pikes Landing in Fairbanks, or head to Pioneer Park for the famed Alaska Salmon Bake.
---
At Alaska Tour & Travel, we specialize in building custom trips for every timeline, personality, and budget. If you'd like to have an Alaskan plan your Alaska vacation, give us a call at 800-208-0200.
---
Posted on July 06, 2020 in: Favorite Places, Local Advice, The Short List