Infamous Alaskan: The Witch of Kantishna
Alaska's history is full of characters whose stories are as wild and fascinating as the land in which they lived. Fannie Quigley, a wilderness woman whose colorful reputation earned her the "Witch of Kantishna" nickname, is one of them.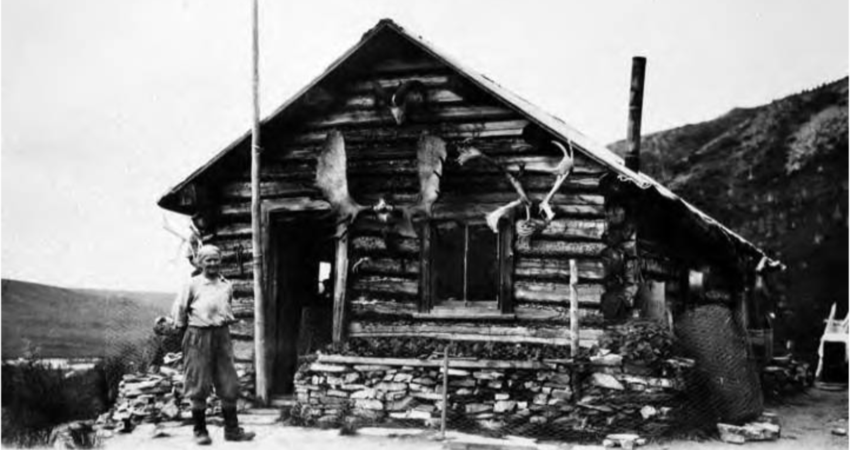 An Expert Cusser
Fannie came to Alaska in the late 1800s. She was an expert drinker and cusser whose famed foul language she picked up while working more than 15 years in railroad camps and lawless mining towns. She was also industrious, funding her way along the gold rush trails by selling meals out of a canvas tent she hauled on a sled. Fannie eventually made her way to Kantishna on the northern side of Denali. It was in this remote wilderness that she made her home.
How to Grow a Garden in a Two-Month Summer
Having quite the green thumb, Fannie proved that with a little care and effort you could grow bountiful produce even in Alaska. She built her gardens on top of the tundra, hewing planks and digging stones to form terraced beds she later filled with soil hauled up from the valley floor. A cold frame extended the scant 10-week growing season. In these beds, she cultivated rhubarb, cabbage, onions, rutabaga, cauliflower, potatoes, lettuce, and even warm weather crops like corn, tomato, and cucumber.
Her gardens weren't all for sustenance. In a show of whimsy for an otherwise pragmatic woman, Fannie also grew flowers, propagating poppies, pansies, and wildflowers that she'd later press and dry. In the winter, she worked on a fine embroidered tablecloth, recreating those pretty flowers in thread.
Living off the Land
Fannie learned to hunt from Charles Sheldon, the outdoorsman and conservationist whose study of the dwindling Dall sheep population eventually led to the development of Denali National Park. She became a crack shot, never wanting for protein in all her years in the bush.
In late fall, Fannie would take to the tundra and forest edge to pick gallons upon gallons of wild blueberries and cranberries. She turned them into sauces, jellies, and pies that became even more renowned in the area than Fannie herself. The secret to her flakey crust? Lard made from rendered bear fat.
An Unimpressed Host to Notables
Despite its remoteness, Fannie's cabin was often frequented by visitors. She hosted the writer Jack London and fed the first team to successfully summit Denali as they stopped through on their way home. Neither cultured writer nor pioneer climber amazed her. Although welcoming, hers was a notably gruff sort of hospitality. She would only get gruffer if her guests didn't clean their plate: She once ridiculed a fastidious priest who didn't eat meat on Fridays for forgoing bits of caribou in a hot bowl of stew. Fannie had many faults, but wasting food was not one of them.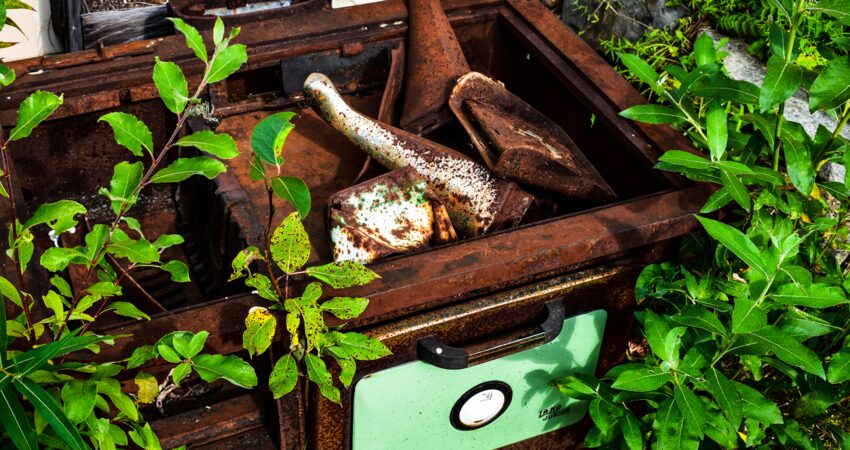 After years of prospecting and staking claims, Fannie finally struck it rich when she and her then husband Joe Quigley sold the rights to their ridge-top mine for $150,000 plus royalties ($2.6 million today). They split the proceeds equally and then split in life, too, divorcing shortly after. Despite becoming a millionaire overnight, Fannie maintained her simple life in Kantishna. She died in her sleep in 1944.
How to Visit Fannie Quigley's Cabin
Fannie's cabin is located at the very end of the Park Road in Denali National Park.
To get there on a day tour

, book either the Denali Backcountry Adventure or Kantishna Wilderness Trails bus tour. These full-day bus trips (expect about 13 hours with bathroom breaks and frequent stops for wildlife) both include lunch, snacks, and beverages.
If you'd rather spend more time exploring Fannie's remote home, we recommend staying a few nights at either the Kantishna Roadhouse or Denali Backcountry Lodge. Both properties offer day hikes, educational talks, and activities that give visitors a lingering look into what Kantishna life was like all those years ago.
---
At Alaska Tour & Travel, we specialize in building custom trips for every timeline, personality, and budget. If you'd like to have an Alaskan plan your Alaska trip, give us a call at 800-208-0200.
---
Posted on August 13, 2019 in: Alaska Parks, Local Advice