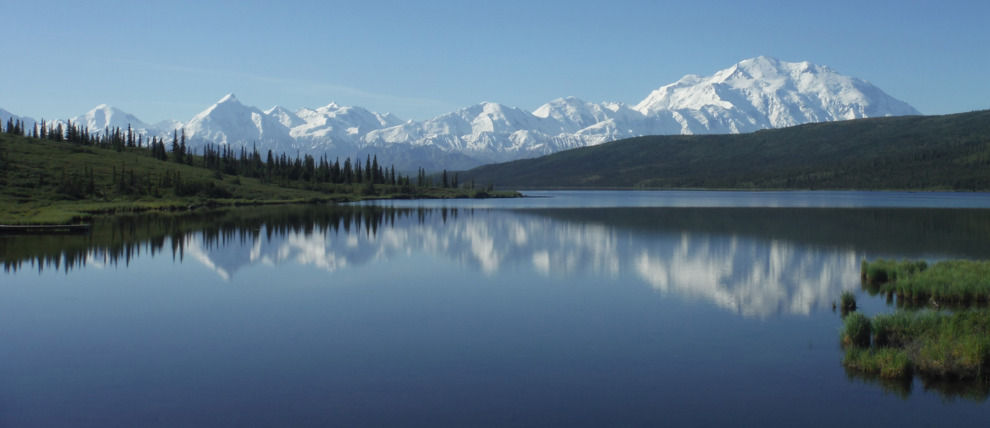 Alaska Coronavirus Travel Update
Current updates for booked guests and those travelers still in the planning stage.
Coronavirus Travel Update
We continue to monitor the coronavirus situation as it evolves in the Lower 48 and Alaska. The health and safety of our guests, staff, travel partners, and our own families remain our number one priority.
With the number of active cases and new diagnoses in Alaska continually trending down, the state has begun taking careful steps to reopen. On May 8 the state entered Phase Two of the "Reopen Alaska Responsibly Plan." Most non-essential businesses can now reopen with safeguards. On May 12 the halt on intrastate travel on the road system was lifted. Note that currently travelers arriving in Alaska are still required to self-isolate for 14 days before traveling elsewhere in state. This mandate has been extended to June 2 and will be evaluated daily.
Below you will find our most recent policy updates and recommendations. Stay tuned for additional updates, and be sure to contact us if you have any questions for concerns.
New Cancellation Policy
We have instituted a more flexible cancellation policy so that our guests can make changes to their travel plans closer to their travel date. All reservations with Alaska Tour & Travel are now fully refundable up until 31 days prior to travel. No cancellation fees, no change fees, no fuss. In addition, we have over 300 services, including the Alaska Railroad and our Park Connection Motorcoach, that are now fully refundable up until 72 hours or less prior to service. This will give us even more flexibility for refunding guests who need to cancel within 30 days of travel. See this page for more details.
Guests with Existing Reservations
Because of changes day tour operators, hotels, transportation services, and National Parks have made to their summer operating dates, we are now strongly encouraging that guests wait to travel to Alaska until after July 1, 2020. Guests booked in May and June can reschedule their trips for later in the summer. If you choose not to travel this summer, you also have the option of rolling over your deposit to a 2021 Alaska trip. If you do so, we will honor our 2020 rates or we will extend a 5% discount on your booked trip, whichever saves you more.
Travelers Still in the Planning Stage
Alaska is a bucket list vacation for many of our guests, often sharing space on the list with other special destinations in Europe or Asia. For the enthusiastic traveler, it may still be the year to travel domestically and closer to home if conditions allow later in the summer.
Ultimately, if you are still considering a trip to Alaska for later this summer, your final decision will likely be based on events that have yet to unfold. Alaska Tour & Travel can arrange a fully refundable Alaska land tour for your party in August or September. If you booked today you would have a month or more to consider your options, at which time you could cancel for a full refund, or transfer your trip deposit to 2021 enjoying the special savings discussed above.
We also have itinerary ideas that make it easier to travel with care this summer. See our Plan Alaska with Confidence page for additional details.
How Alaska is Preparing for Safer Travel
The Alaska tourism industry has developed new processes and procedures to ensure traveler safety in the summer of 2020. Please view this page for more information.
Stay Tuned
Additional updates will be posted to this page as they become available.
Updated May 18, 2020