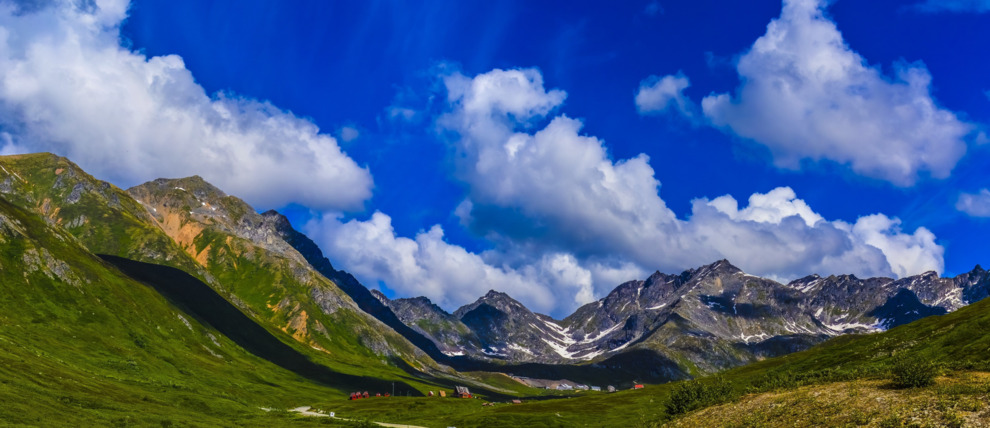 Plan Alaska with Confidence
Flexible cancellation, refundable trips, and 2021 rollover options to give you peace of mind planning for Alaska travels in 2020.
Plan Alaska with Confidence
As you consider a trip to Alaska this summer we know that the impact of COVID-19 and the health of you and your travel companions is top of mind. We're committed to providing you with flexible planning solutions that take at least some of the uncertainty out of traveling this summer.
Here are a few things to keep in mind:
Because of changes day tour operators, hotels, transportation services, and National Parks have made to their summer operating dates, we are now strongly encouraging that guests

wait to travel to Alaska until after July 1, 2020

.
We have instituted a

flexible cancellation policy for 2020

. All reservations are now fully refundable up until 31 days prior to travel. No cancellation fees, no change fees, no fuss.
In addition, we have over 300 services, including the Alaska Railroad and our Park Connection Motorcoach, that are now fully

refundable up until 72 hours prior to service

. This will give us even more flexibility for refunding guests who need to cancel within 30 days of travel.
If you do need to cancel, you will also have the option of rolling over your deposit to a 2021 trip. If you do so, we will

honor our 2020 rates

or we will extend a

5% discount

, whichever saves you more.
When looking into

flights to Alaska

, be sure to review flexible terms offered by many airlines including Alaska Airlines, United, Delta, and others. Also consider holding off on purchasing airline tickets until four to six weeks before travel.
What's Open in Alaska?
Use these travel finders to see summer 2020 availability for more than 200 services in Southcentral and Interior Alaska. This information is updated daily.
Are There Recommended Itineraries for this Summer?
The Alaska travel industry is working carefully to make summer travel safer regardless of your itinerary. That said, there are a few ways to make traveling easier given the new normal. These include self-drive trips and planning your vacation around a base camp like Seward or Anchorage.
How is Alaska Preparing for Safer Travel?
The Alaska tourism industry has developed new processes and procedures to ensure traveler safety in the summer of 2020. In many cases these are enhancements to processes already in place. Please view this page for more information.
Next Steps
We're here to answer your Alaska travel questions, so don't hesitate to give us a call at 800-208-0200 or email us at info@alaskatravel.com. You can also start planning right here, just request a brochure, check out our most popular packages, or use our Trip Finder to discover itineraries. If you are only booking train or bus tickets, head to our Train & Bus Express Checkout.
Plan Alaska with Confidence