Between the vibrant life of summer and the serene beauty of winter, fall is often overlooked as a good time to travel in Alaska. Overlook no more, though, here's why you'll love it.
1. Fall Comes Early
By late August, when much of the Lower 48 is still well in summer weather, Alaska has tipped into fall. If you're a fall foliage chaser, you can kickstart a season of scenic changing colors here. Speaking of...
2. Unique Fall Colors
We get yellow leaves for sure, but some of the most dramatic colors happen among low-growing shrubs and hearty ground cover. Come September mountainsides and tundra become a vibrant blanket of burnt orange and rusty red as a result.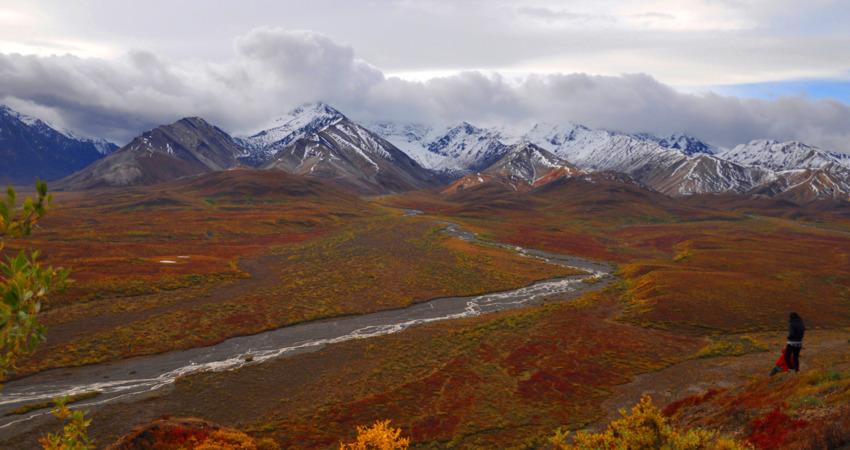 4. Northern Lights
Nights are dark again, and dark skies mean Northern Lights. Or at least there's the opportunity to see them if they're active. Some of the most beautiful lights we've seen came about unexpectedly on a late August night. Alaska will always surprise you.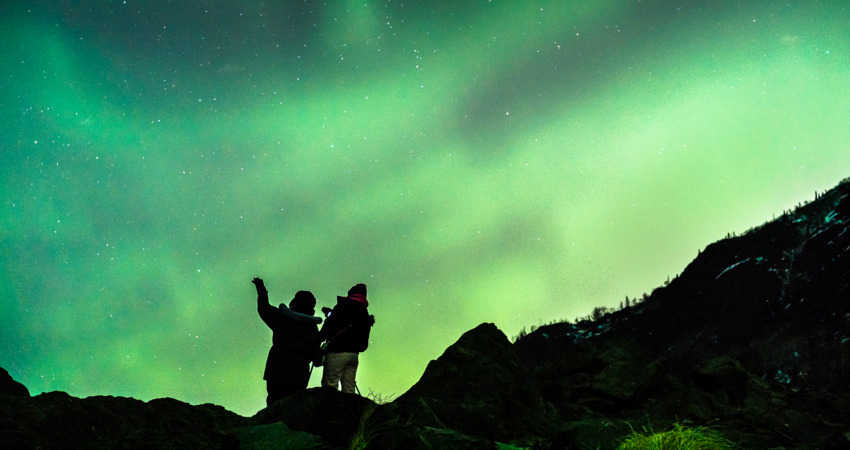 5. Bugs Begone
By late August the last hatch of mosquitoes has likely come and gone, leaving most places happily free of those pesky buggers.
3. Harvest
If you've never had an Alaskan grown carrot, you're in for a treat. Same with freshly dug potatoes, crisp greens, and a plethora of other fruits and veggies that thrive through our bright summers. Alaska farmers markets are overflowing with produce and seafood this time of year. Many local restaurants feature daily specials crafted from locally grown and sourced ingredients. It's farm-to-table dining at its best.
6. Termination Dust
That first dusting of snow that sticks on the mountains, we call that termination dust. This fresh sprinkling of white on a backdrop of greens, yellows, reds, and oranges makes for some extra beautiful landscape photography opportunities.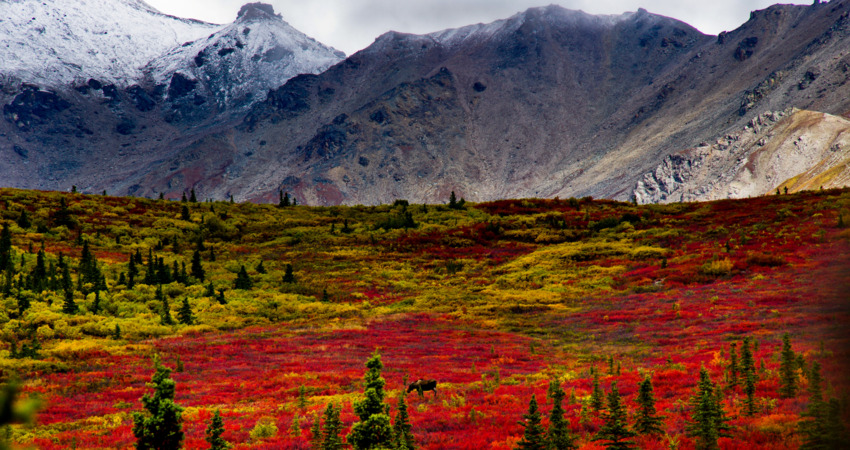 7. Shoulder Season Rates
Perhaps we've left the best for last. From late August into September travelers can take advantage of a drop in hotel rates, tickets for the Alaska Railroad, and even some tour prices. To check rates for dates your interested in, try our Lodging, Transportation, and Activity finders.
Bonus! Active Wildlife
Wildlife of every sort are incredibly active in the fall, from moose rutting to bears and other animals that hibernate constantly foraging for food. You have a good chance to catch a glimpse of these busy creatures.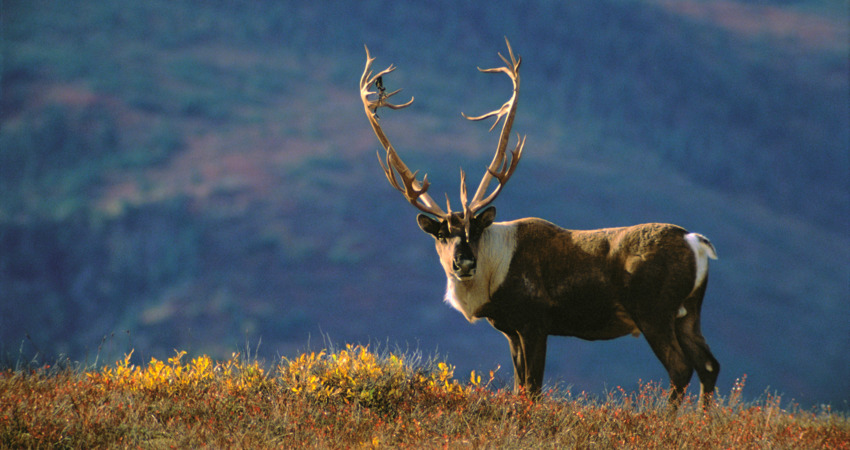 ---
At Alaska Tour & Travel, we specialize in building custom trips for every timeline, personality, and budget. If you'd like to have an Alaskan plan your Alaska trip, give us a call at 800-208-0200.
---
Posted in: Local Advice, Alaska Life