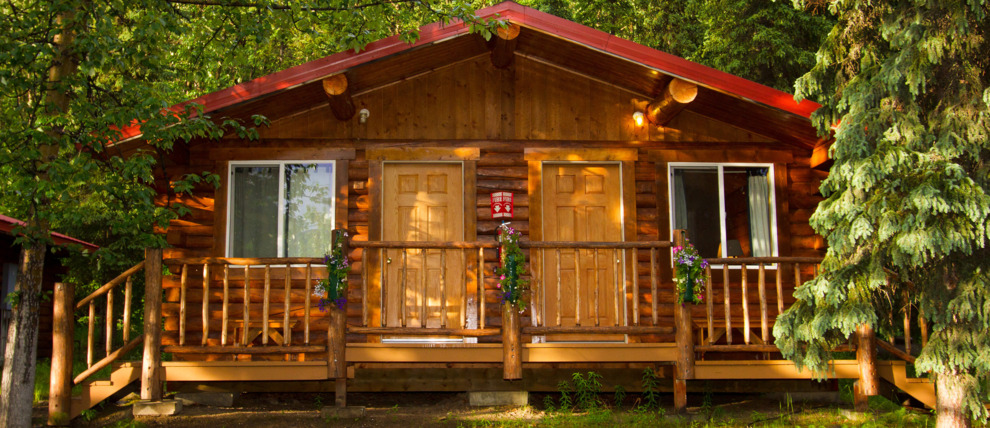 Alaska Cabins
Go Alaskan with an overnight stay in a cozy wilderness or riverside cabin.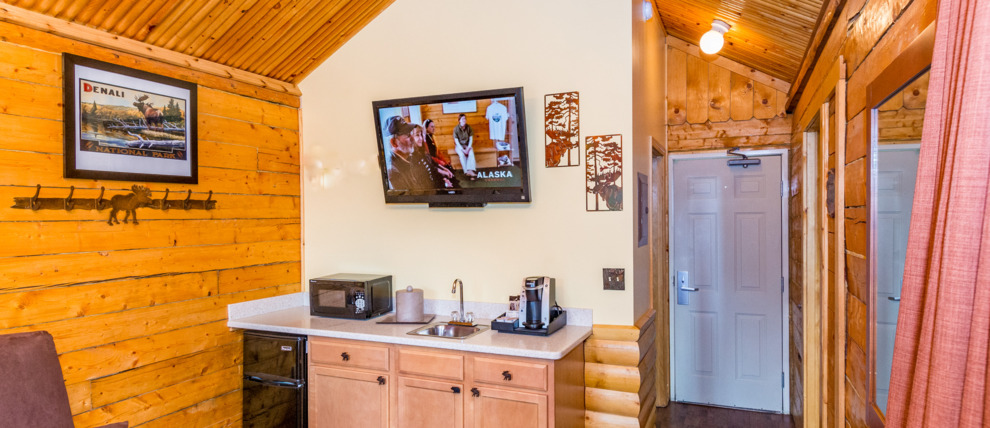 Alaska Cabins
Go Alaskan with an overnight stay in a cozy wilderness or riverside cabin.
Alaska Cabins
Go Alaskan with an overnight stay in a cozy wilderness or riverside cabin.
Alaska Cabin Rentals
Many Alaska visitors feel that staying in a cabin completes their Last Frontier adventure. The traditional log cabins of Alaska lore may have been replaced by overnight accommodations with more modern amenities, but rest assured, the traditional atmosphere of hospitality is preserved for guests.
The greater Denali National Park area plays host to many of Alaska's cabin options, offering several styles for various budgets and group sizes. Grande Denali Lodge has several premium cabins atop a bluff with sweeping views and onsite dining at the lodge. Denali Cabins have 46 cedar cabins tucked away in the forest, a short drive south of the park entrance. The Lodge at Denali Park Village has Alaskan themed cabins. The property offers shuttle service into the park and lots of meandering trails through the resort property.
The Denali Grizzly Bear Resort is an excellent value option across the street from the Denali Park Village offering cabins overlooking the Nenana River in a wooded setting.
If a truly remote Alaska adventure is more your style, embark upon a 92-mile journey along the Denali National Park Road to stay at one of the small properties located in Kantishna. Kantishna Roadhouse is a historic backcountry lodge located in the heart of this wild, scenic park. Denali Backcountry Lodge offers quiet comfort at a fully-inclusive property along Moose Creek. Both properties are perfect locations to truly relax and unplug, with few opportunities for cell phone or internet connections and plenty of time to explore trails nearby.
Farther north in Fairbanks, those seeking cabin accommodations may enjoy the River's Edge Resort Cottages, located on the banks of the Chena River. Walk the adjacent pathway along the water, or simply relax on the grassy lawn after a full day. A shuttle is available to the Fairbanks Airport and Alaska Railroad Depot.
Between Anchorage and Palmer, the Alaska Glacier Lodge sits way back in the Knik River valley. The lodge's private cabins all offer decks with mountain views. They're a great alternative to an overnight in Anchorage for self-drive travelers.
Cabins are excellent accommodations for independent travelers wanting a bit more privacy than traditional hotel-style rooms. Alaska Tour & Travel can assist visitors with arranging transportation and activities within Denali National Park, Fairbanks, and other Alaska communities.