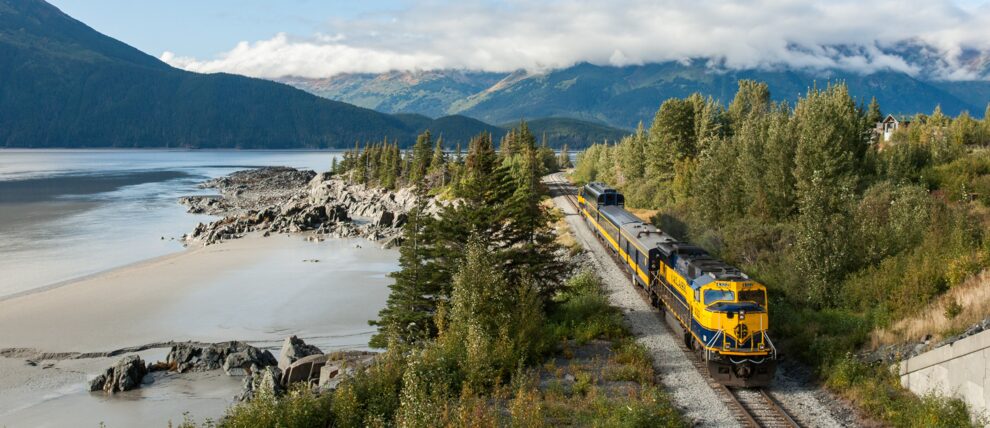 Alaska Railroad
All aboard the Alaska Railroad for a journey as spectacular as the destination.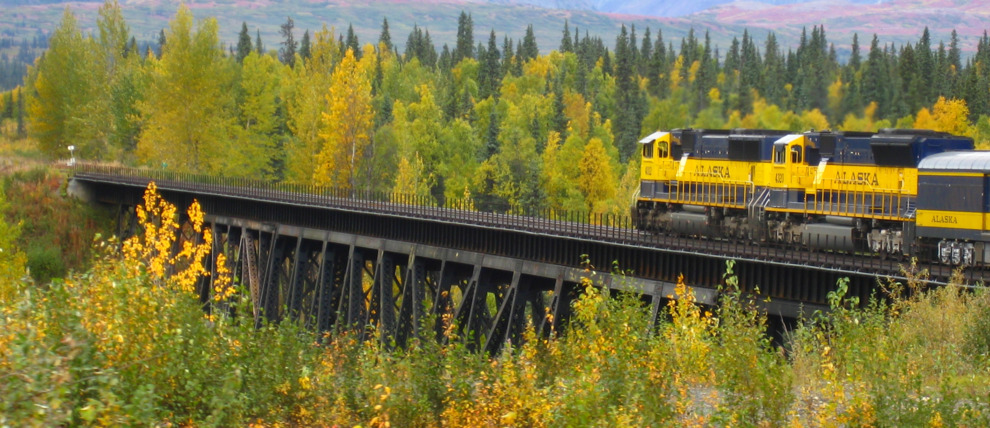 Alaska Railroad
All aboard the Alaska Railroad for a journey as spectacular as the destination.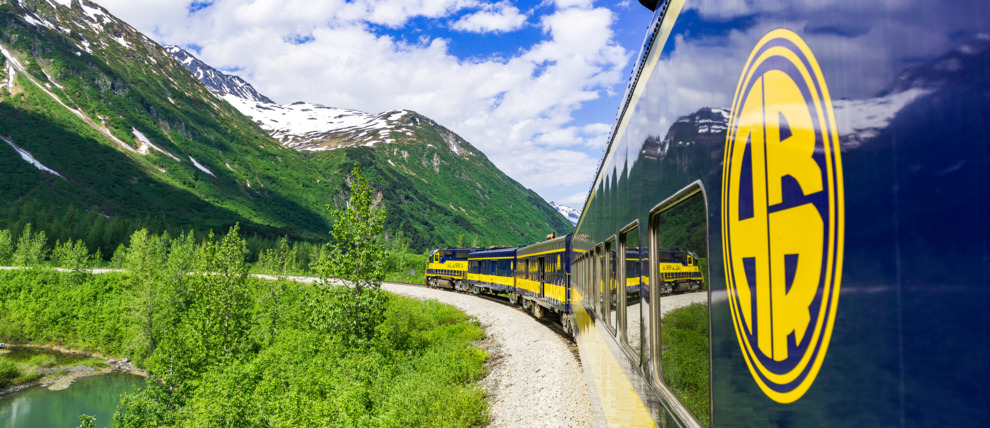 Alaska Railroad
All aboard the Alaska Railroad for a journey as spectacular as the destination.
Alaska Railroad
The Alaska Railroad stretches 470 miles from the Southcentral town of Seward to the city of Fairbanks in Alaska's Interior. Along the way the train tracks travel through some of the most scenic and rugged territory in Alaska. The Alaska Railroad operates a number of different trains, and most offer visitors different onboard service options.
You can easily browse Alaska Railroad schedules and rates, quickly check train options with our Alaska Transportation Finder, or keep reading for more details on the Alaska Railroad. If you are ready to book the train now, head directly to our Train & Bus Express Checkout.
The Alaska Railroad Denali Star train operates between Anchorage and Fairbanks. On the route you will travel along the magnificent Alaska Range, skirt Denali National Park, and travel in view of the highest mountain in North America. There are plenty of river crossings as well, including the 918-foot long Hurricane Gulch bridge. Travelers can choose to ride in the standard Adventure Class, upgrade to the GoldStar Dome Service, or take the privately-operated Wilderness Express dome railcars. All three options are attached to the same locomotive, but the amenities and cost will vary depending on what service you choose.
Train service between Anchorage and Seward is offered on the Coastal Classic route. Both Adventure Class and GoldStar Dome Service options are available. Seward is known as the gateway to Kenai Fjords National Park. Day cruises to the park are on many travelers' "must see" lists. Your train trip to Seward will be spectacular as well, as you hug the coastline of the Turnagain Arm before traveling through the heart of the Chugach National Forest. This massive forest is about the size of New Hampshire, but only has 90 miles of forest service roads.
The train service from Anchorage to Whittier is called the Glacier Discovery route. Only Adventure Class is offered on this route. This train is great for passengers coming through Whittier on an Alaska cruise to Vancouver, or for those exploring Prince William Sound on a day cruise. The Glacier Discovery continues on from Whittier up to Spencer Glacier and Grandview. This is a popular train day trip from Anchorage that allows for fun rafting and kayaking add-on excursions at the Spencer Glacier Whistle Stop.
The Park Connection Motorcoach travels between most of the same destinations as the Alaska Railroad. Travelers often combine bus and train trips to save time, money, and to see some additional scenery. The motorcoach schedule also lets you travel between Denali Park or Talkeetna and Seward or Whittier in one day, while an overnight in Anchorage is required to travel these routes by train.