Whittier Alaska
Though a tiny town, Whittier's misty beauty is abundant.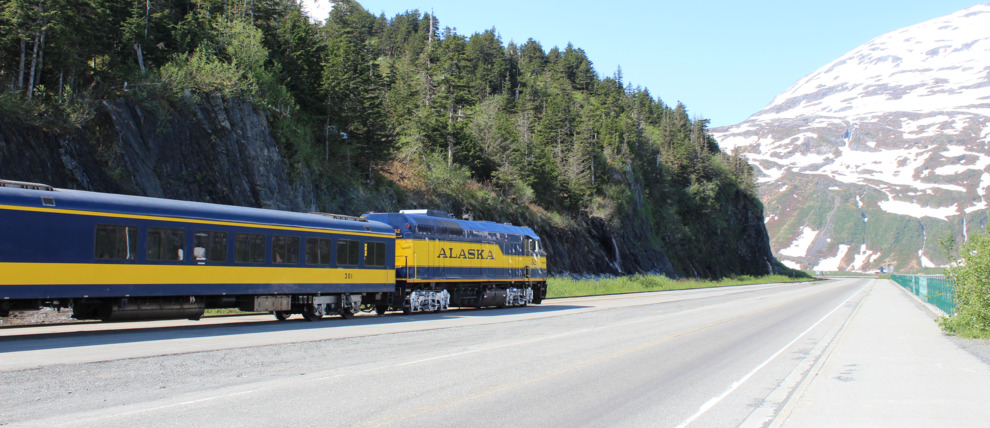 Whittier Alaska
Though a tiny town, Whittier's misty beauty is abundant.
Whittier Alaska
Though a tiny town, Whittier's misty beauty is abundant.
Whittier Alaska
Though a tiny town, Whittier's misty beauty is abundant.
The port town of Whittier sits at the tip of Passage Canal, an offshoot of Prince William Sound. Whittier receives almost 200 inches of precipitation a year. It is wet weather that makes the landscape so distinctly beautiful. Hundreds of waterfalls cascade down mountainsides. Ferns, cow parsnip, and spruce trees grow in lush abundance. Hanging glaciers cling to nearly every mountaintop, a telltale sign of abundant snow.
For as beautiful as the setting is, the town itself is proudly peculiar. The area once marked a historical porterage for Native Alaskans between Prince William Sound, Turnagain Arm, and the Cook Inlet. During World War II, the U.S. military recognized the location's same benefits and installed a camp through which supplies, fuel, and personnel could flow to the Alaska's Interior. This required the construction of a 2.5-mile tunnel to Portage Valley.
When the war ended and U.S. military moved out, Whittier's first permanent residents moved into the empty housing. Now most of the town lives in the Begich Towers, a 14-story building that also houses a school, grocery store, church, and post office. That tunnel is still used today. As for the town's deep-water port, it now hosts big Alaska cruise ships.
Aside from a self-guided walking tour through the tiny town, Whittier offers many things to do: Kayaking, fishing, and glacier cruises especially. One of our favorites is the Phillips 26 Glaciers Cruise, a five-hour excursion through rarely visited corners of Prince William Sound.
Accommodations in Whittier are limited, so we suggest contacting the Whittier Chamber of Commerce for a current listing. Lodging is also available in nearby Anchorage and Girdwood. Most visitors stay in Whittier just for the day, either for a day tour or to connect with a cruise to Vancouver.
Whittier is an easy drive from Anchorage by rental car, although additional time and toll money should be allowed for the tunnel. For the current tunnel opening schedule and rates, please visit the Alaska State Whittier Tunnel website. The Alaska Railroad offers once daily service to Whittier from Anchorage via the Glacier Discovery train, and some companies offering day tours in Whittier can provide bus transportation from Anchorage as well. If you are disembarking or embarking on an Alaska cruise in Whittier, both train and bus service are available. Check out our Whittier transportation page for more details. If you are considering picking up or dropping off a rental car in Whittier, take a look at our Whittier rental car page.