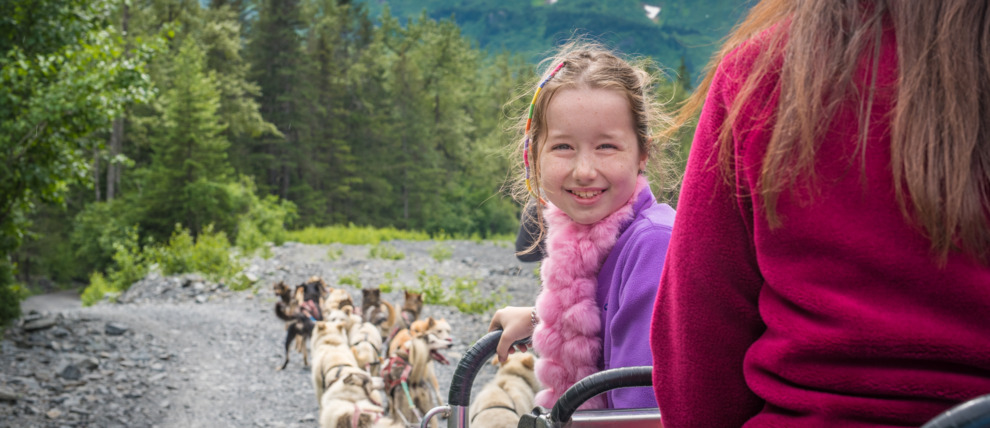 Alaska Family Vacations
Discover what makes Alaska great fun for all ages.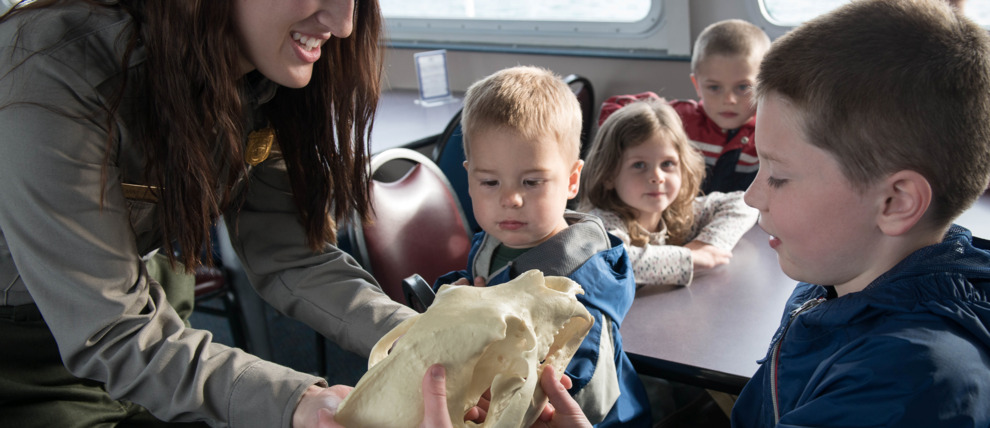 Alaska Family Vacations
Discover what makes Alaska great fun for all ages.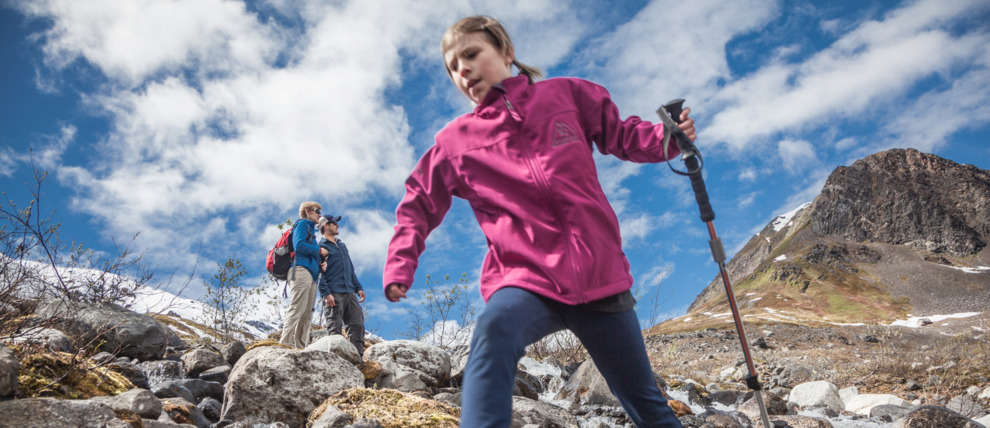 Alaska Family Vacations
Discover what makes Alaska great fun for all ages.
Alaska Family Vacations
Awe inspiring at every age, Alaska has become the ultimate vacation destination for families who love to get out, explore, and share in outdoor adventures together.
Alaska can also be a challenging place to plan a trip to. When you don't have a lot of extra time to coordinate a big vacation, but dream of a big Alaska experience for you and the kids, here's how to make it happen.
Top-Rated Alaska Family Activities
We've handpicked activities that offer that Alaska wow factor, but that are also affordable, safe for all ages, and suited to all capabilities. Think wildlife cruises that offer the popular National Parks Junior Ranger program, living history in Fairbanks, and visiting a sled dog kennel in Denali. There are also casual hikes and shorter guided kayaking trips well suited to active families. Many of the tours we book offer discounted rates for kids. They're also thoroughly vetted, so you know that you're getting the best of the best excursions in Alaska.
Best Lodging Options for Families
From indoor pools, to complimentary breakfasts and suite-style rooms, we can help you pick Alaska hotels that offer family-friendly amenities, comfort, and value. In some cases, kids stay free and there are no additional charges for a third or fourth person in a room when traveling with senior family members.
How to Get Around
For families who'd rather leave the driving to others, we recommend a combination of transportation that includes the fun of traveling on the Alaska Railroad, and the shorter segments and value of the Park Connection Motorcoach. Both these services offer discounted rates for kids under 12 years old.
For those who like the tradition of a family road trip vacation, we offer mid-size cars, premium SUVs, and mini-van rentals. Depending on the size of your group, a rental car may be the most economical transportation option. Taking a family cruise? Check out out our private cruise transfers.
Alaska Family Travel Packages
Whether you have young kids, teens, or multigenerational relatives in your group, all Alaska Tour & Travel trip packages are fully customizable so that we can create a vacation that's perfect for your family. Here's a great way to get started: Use our Trip Finder to find complete vacation packages based on where you'd like to go and what you'd like to do, then get in touch with us to customize from there.
For reservations or additional information on any of our services, please call us at 800-208-0200, submit a reservation request, or contact us online.