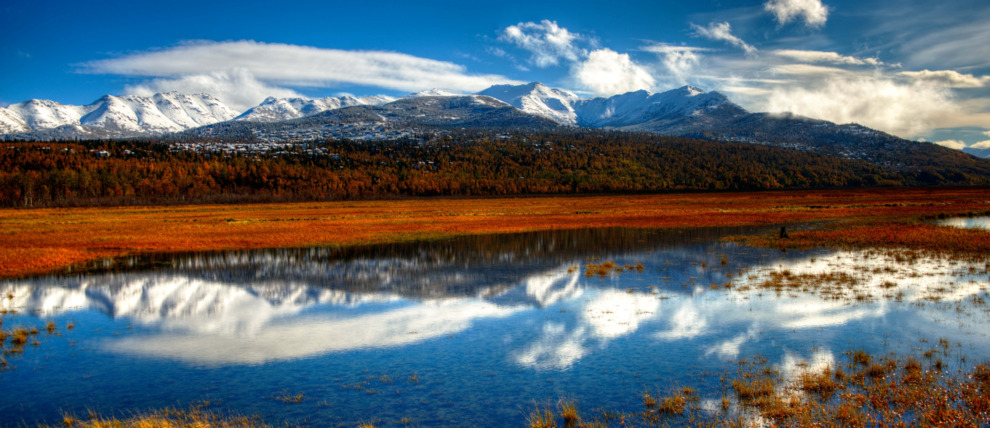 Alaska Private Day Tours
Private guide, private transportation. Book a day tour just for you and your travel group.
Whether you're looking for smart travel options for your bubble or simply seeking that extra special Alaska experience, a private day tour does the trick.
Our private day tours are designed for up to eight people and include your own local driver-guide and transportation via Mercedes Sprinter Van. That's just the start. Come ready with your own ideas or look to your guide for tips on what to do and where to go. With total flexibility, get ready to see Alaska in a whole new way.
Anchorage Private Tours
Take in the Turnagain Arm. Tour the city's scenic overlooks. See glaciers in Girdwood or go for a hike in Hatcher pass. Anchorage is your oyster. Learn more about private tours in Anchorage.
Fairbanks Private Tours
Fairbanks is the kind of place that only gets better with a local guide. See some of the popular sites plus a few hidden gems that make the "Golden Heart City" one of a kind. Learn more about private tours in Fairbanks.
Private Cruise Transfers
Taking an Alaska cruise into or out of Seward or Whittier? Make the most of your time on land by turning your cruise transfer into a private guided tour. Check out our guided cruise transfers for options.
All private day tours are customized to your needs and interests. Please send us an email or give us a call at 800-208-0200 for more details, pricing, and booking.