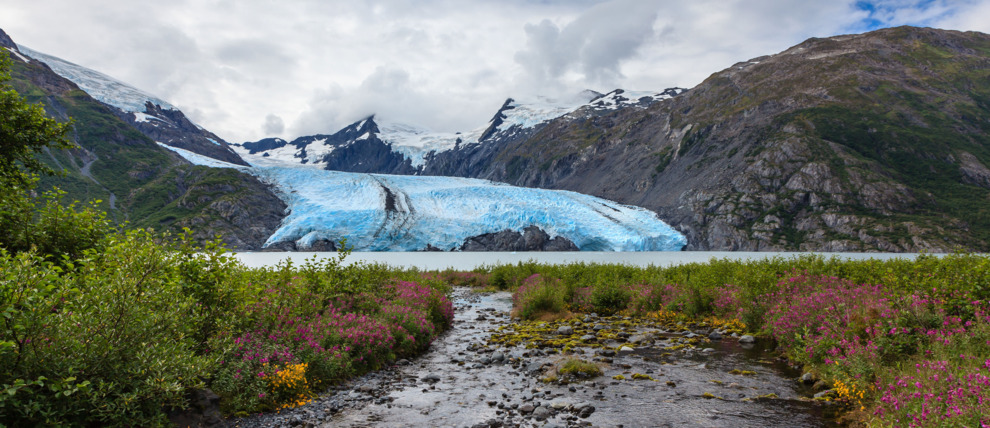 Alaska Private Transfers
See more, do more, learn more on a private transfer or deluxe guided transfer tour.
In Alaska, even something as simple as a basic transfer is a chance to see some beautiful things. Gorgeous scenery and a private guided experience awaits cruisers transferring between from their ships in either Seward or Whittier and travelers on their way to Denali and beyond.
Private Cruise Transfer Seward / Anchorage
Royal Caribbean, Viking Ocean Cruises, Norwegian Cruise Line, and Celebrity Cruises use Seward as a turnaround port for their Alaska cruises. The small seaside town is 125 scenic miles from the nearest major airport in Anchorage. Make the most of every one of those miles with a private cruise transfer between Anchorage and Seward.
Private Cruise Transfer Whittier / Anchorage
Princess Cruises and Holland America Line operate their seven-day Alaska cruises out of Whittier. Just over 60 miles from Anchorage, Whittier is a very small port town with only a handful of cruise transfer options. Turn your travel group's transfer into a memorable Alaska experience in its own right with one of our private cruise transfers between Whittier and Anchorage.
Private Cruise Transfer Whittier / Seward
The best way to travel direct between Whittier and Seward, this private transfer option is a good pick for Whittier cruisers who pair their voyage with a land package that either starts or concludes in Seward. Check out more details for adding a private transfer between Whittier and Seward to your trip.
Private Transfers Girdwood, Anchorage, Denali
You can arrange a private transfer to/from Denali National Park, Talkeetna, Girdwood, and beyond. Just send us an email us or give us a call at 800-208-0200 for pricing and details.