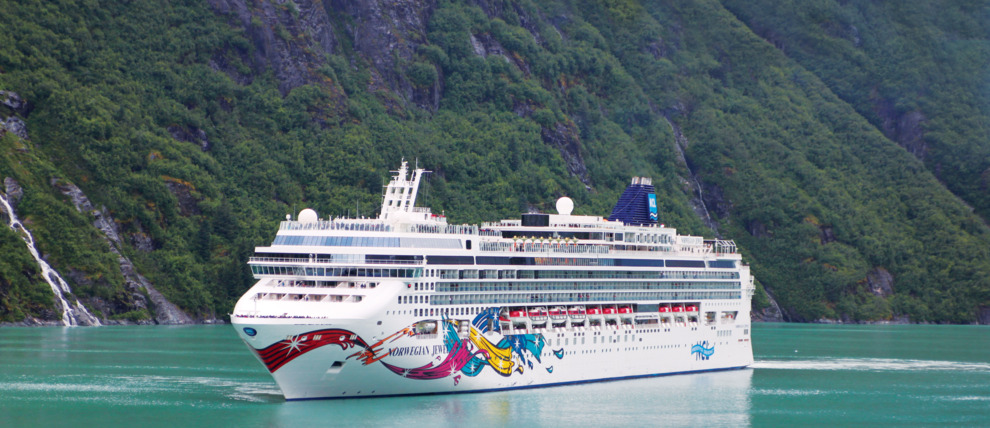 Seward to Vancouver Cruises
See the classic Alaska coast, its silent fjords, still blue water, and lively ports of call.
Seward to Vancouver Alaska Cruises
The city of Seward is named for the man who encouraged the 1867 purchase of Alaska from Russia, Seward is the link between southeast cruises and southcentral land tours. The town is perched on Resurrection Bay and bordered by densely forested mountains. Its summer visitors are many, ranging from cruisers to whales to seabirds. Seward is neighbored to the west by the stunning Kenai Fjords National Park.
Most cruise passengers travel to Seward by the Alaska Railroad or Park Connection Motorcoach. This trip south from Anchorage is often the last leg of a week-long land package, although it is possible to fly into Anchorage, spend the night, and travel south to Seward for a disembarking cruise the next day. The cruise dock is located less than a mile from Seward's central Small Boat Harbor and two miles from downtown. On cruise ship days, the city runs a free shuttle from the dock on a circuit through town every 30 minutes.
Cruise lines run seven-day and 10-day voyages south from Seward to Vancouver. On seven-day routes, roughly two days are spent at sea and four on shore at Icy Strait, Skagway, Juneau, and Ketchikan. The longer 10-day routes add stops in less-visited ports of call like Valdez and Sitka. Along the way, ships visit some of southeast Alaska's most special and spectacular areas, oftentimes including a long sail in front of the expansive Hubbard Glacier or through Glacier Bay National Park and Preserve. These waters are also frequented by migrating whales in the summer. Sightings are not uncommon.
Upon reaching Vancouver, cruisers find a busy international city. It's a surprising change from Alaska's remote and rambling coastline, but the uniqueness of each only makes the other sweeter. Cruises disembark at the Canada Place cruise terminal in downtown. Numerous nearby hotels provide shuttle service as well as a convenient access point for a few final days exploring this western corner of British Columbia. And for those whose travel time has run out, the Vancouver International Airport is about 30 minutes away by the SkyTrain Canada Line.
Seward to Vancouver Cruises