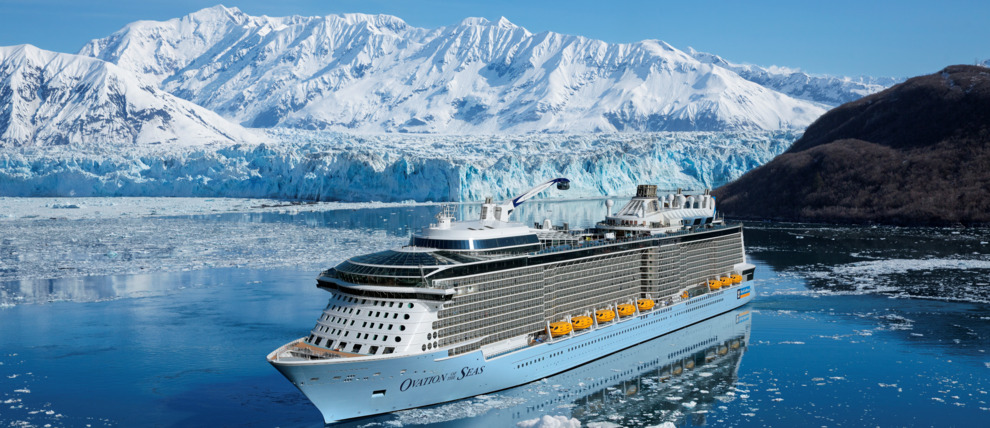 Alaska Cruises
Experience Alaska by land and sea on an Alaska cruise from Vancouver to Seward of Whittier.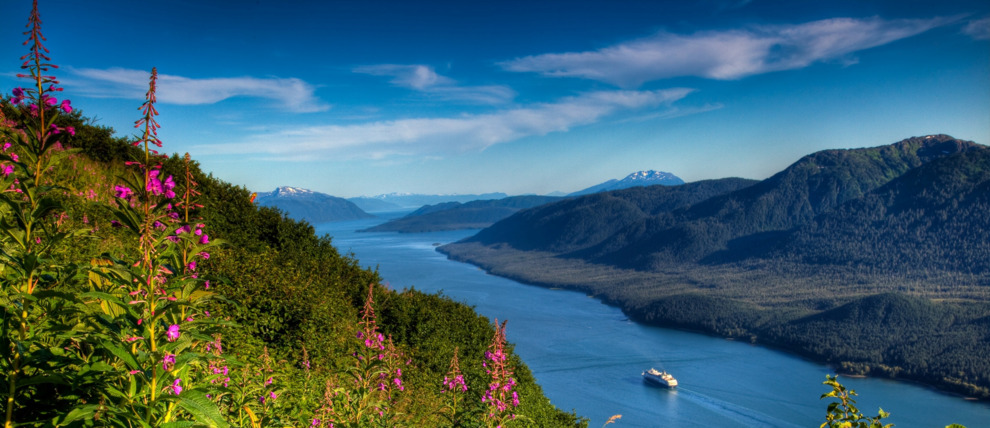 Alaska Cruises
Experience Alaska by land and sea on an Alaska cruise from Vancouver to Seward of Whittier.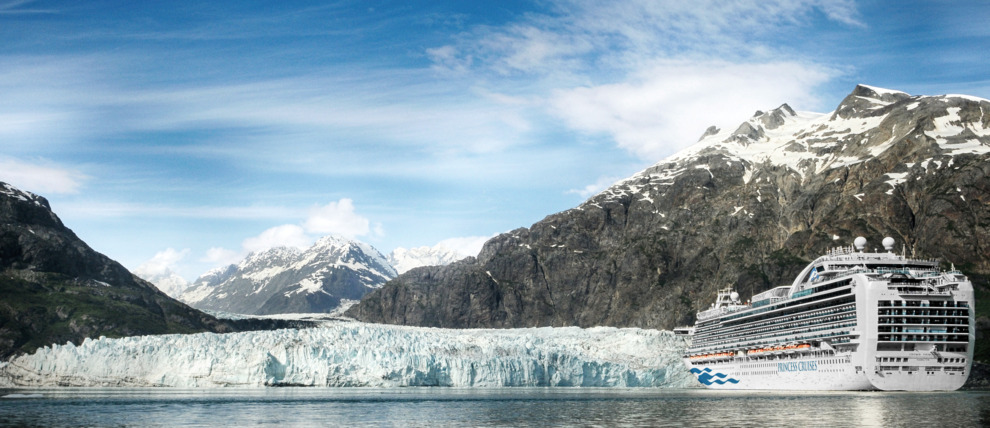 Alaska Cruises
Experience Alaska by land and sea on an Alaska cruise from Vancouver to Seward of Whittier.
Alaska Cruises
Alaska cruises have become one of the most popular ways to visit Alaska. Cruises feature glaciers, wildlife, great food, entertainment, interesting ports of call, and fascinating shore excursions. Best of all, you only have to unpack once!
Alaska Tour & Travel specializes in "Glacier Route" cruises offered by most of the major cruise lines including Princess Cruises, Holland America Line, Celebrity Cruises, Norwegian Cruises, and a recent addition, Viking Ocean Cruises. Glacier Route cruises sail between Vancouver and either Whittier or Seward on alternating week-long northbound or southbound cruise itineraries. These cruises are perfectly suited for travelers who also want to explore the land side of Alaska on a pre- or post-cruise tour, and arranging these tour packages just happens to be one of our specialties.
Often the quickest way to find an Alaska cruise or get a cruise quote is to use our Alaska Cruise Finder feature. You can also visit our cruise schedule page for a complete list of Alaska Glacier Route cruises.
Keep reading for additional Alaska cruise information, and if you still have questions, be sure to visit our cruise advice and cruise FAQs pages, or contact us for assistance.
Why Glacier Route?
Princes Cruises has branded their Vancouver to Whitter cruises as the "Voyage of the Glaciers," while Holland America Line refers to their Vancouver to Seward cruises as the "Glacier Discovery" itinerary. Other lines may use the more generic "Glacier Route" nomenclature, but they all have one thing in common: Great glacier experiences such as Glacier Bay, Hubbard Glacier, or College Fjord.
Glacier route cruises top the list for us because they allow travelers to experience so much more of Alaska, by land and sea, compared to other Alaska cruise itineraries. Jump on a dome train, or drive yourself and explore popular destinations like Talkeetna, Denali National Park, or even the "Golden Heart" city of Fairbanks before or after your cruise out of Whittier or Seward. With our extensive collection of pre-cruise and post-cruise vacation packages, you will almost certainly find the trip perfect for your schedule, budget, and travel preferences. If not, we will build a custom trip just for your party.
Roundtrip Cruises
Ok, we admit it. There is an alternative to Glacier Route cruising, primarily in the form of seven-night roundtrip Alaska cruises from Seattle or Vancouver. We can help you book these cruises as well, but keep in mind you will only be seeing a fraction of our great state, compared to a Glacier Route cruise combined with even just a few extra days for an Alaska land tour.
To Cruise or Not to Cruise
If you truly only have a week for an Alaska vacation, consider forgoing the cruise and let us help you arrange a land tour from Anchorage. Not only can you explore spectacular land side destinations like Talkeetna and Denali National Park, we can get you out on the water as well with stunning day cruise options. You can take in both magnificent glaciers and abundant marine wildlife in destinations like College Fjord in Prince William Sound from Whittier, Kenai Fjords National Park from Seward, or even the massive Columbia Glacier from Valdez. These day cruises operate with smaller vessels, allowing you to get much closer to the wildlife, scenery, and glaciers.
Cruise Specials
Cruise specials change all the time, and special rates may be available for your particular situation, such as your frequent cruiser membership, your military status, or even just your age or hometown. Your best bet to see the latest cruise specials is to request a cruise quote from us. If you have not yet selected a voyage, a good starting place is usually our cruise finder, or just contact us for assistance. Also visit our Alaska cruise deals page and learn about a special worth $299 per person, just for booking your cruise with Alaska Tour & Travel.
Cruise Transportation
The closest major airport to both Whittier and Seward is just a few hours away in Anchorage. We have special departures of our Park Connection Motorcoach service set up to take you right to or from the dock at the most convenient times. We also offer train options on the Alaska Railroad to both Whittier and Seward. See our cruise transportation page for more details.