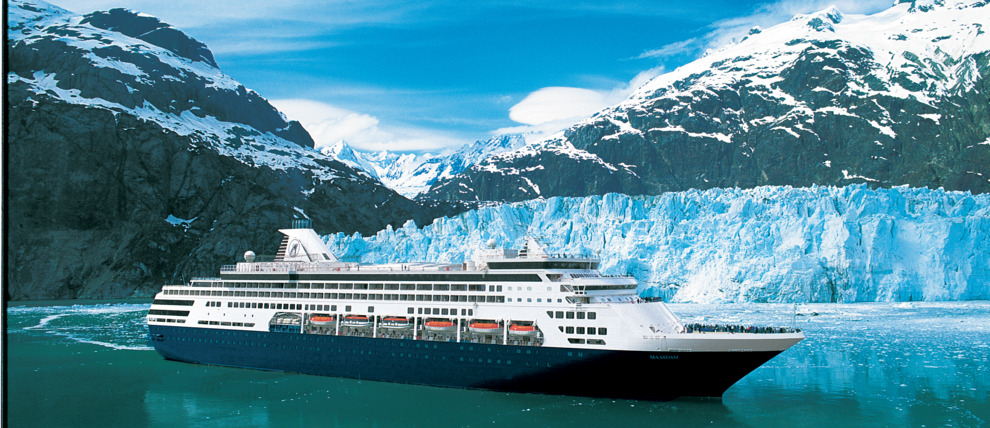 Holland America Line Alaska
A Dutch design aesthetic meets refined entertainment and an emphasis on educational enrichment.
Holland America Line Alaska
Holland America was founded in 1873 in the Netherlands. Although now headquartered in Seattle, Washington, their ships still hold to the Dutch influence in style, design, and decor. Holland America has more than 15 mid-size ships offering traditional style cruising. The cruise line has a long history sailing in Alaska.
Holland America is considered a moderately priced cruise line and is well suited for families and middle to upper age cruisers. Young passengers are welcome at Club HAL, a youth activities program for kids and teens ages 3 to 17. Onboard activities tend to be more subdued than other cruise lines, with intimate evening entertainment and daily events focused on life enrichment. This includes destination-focused exhibits and talks, BBC Earth Experiences, Digital Workshops to help edit and organize photos and videos taken while cruising, and America's Test Kitchen, a culinary experience featuring live cooking shows and workshops.
Holland America Line Alaska