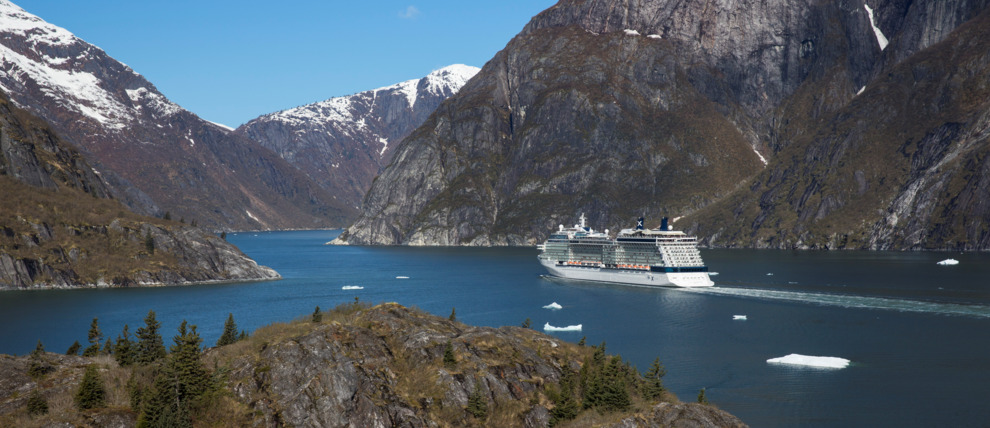 Celebrity Cruises Alaska
A luxury cruise line for gastro enthusiasts.
Celebrity Cruises Alaska
With a focus on premium service, Celebrity Cruises is one of the more luxurious cruise lines sailing in Alaska. Celebrity Cruises is based in Miami, Florida and has more than 10 mid-size and large ships sailing around the world. Befitting their first-rate focus, Celebrity ships display beautiful collections of modern art.
Celebrity cruise passengers are typically mainstream young and middle age cruisers, seeking the finest level of service at a more relaxed pace than some of the other cruise lines. Ships feature spacious outdoor areas, including their distinctive Lawn Club. Canyon Ranch Spa and Fitness Center provides a luxurious menu of treatments along with health and wellness activities. The cruise line also offers their younger passengers a customizable Camp at Sea program.
Celebrity has a reputation for being very popular with cruising foodies and consistently has their dining rated amongst the best in the industry. Several of the onboard activities center around the culinary experiences, including food and wine pairing workshops and Mixology 101.