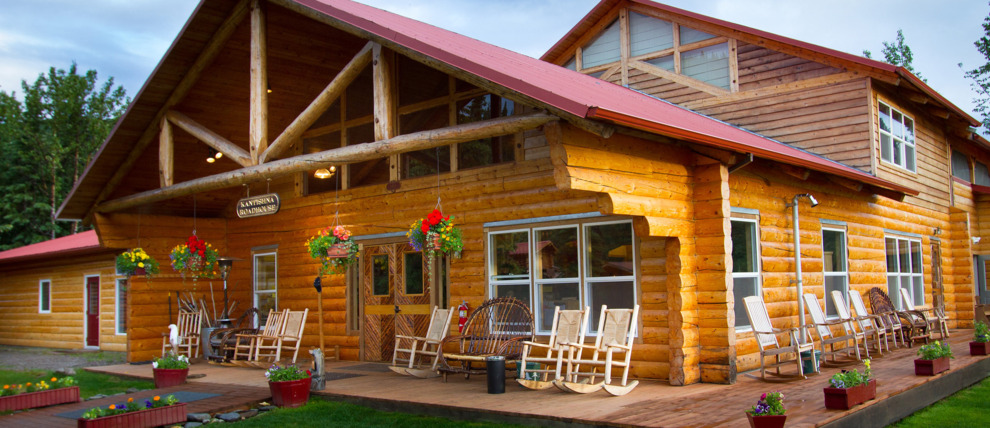 Alaska Wilderness Lodges
With nothing by the views and adventure for entertainment, experience pure backcountry Alaska.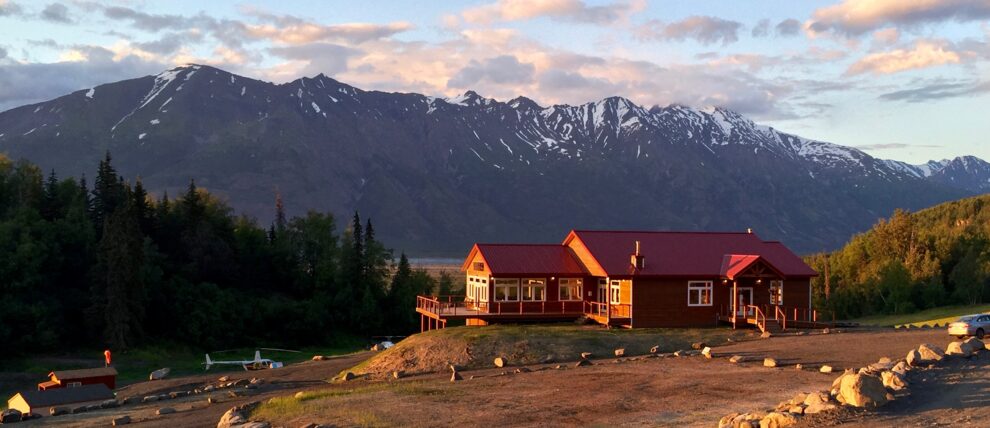 Alaska Wilderness Lodges
With nothing by the views and adventure for entertainment, experience pure backcountry Alaska.
Alaska Wilderness Lodges
Step back from your busy Alaska travels with an overnight stay at a wilderness lodge. Known for remote locations that allow guests to unplug and relax, these lodges are nonetheless as comfortable as larger properties on the beaten path. Including a wilderness lodge in your Alaska trip assures you the opportunity to experience true Alaskan hospitality in a setting many visitors miss. Alaska Tour & Travel can assist guests in creating a customized trip package that includes wilderness lodges.
If Denali National Park is at the top of your Alaska destination list, there are two distinctive opportunities for wilderness lodging. Kantishna Roadhouse is located at the end of the 90-mile Park Road. The roadhouse is a quiet, simple retreat, with ample opportunities to hike, bike, fish, pan for gold, and disconnect. A bus tour to Kantishna is included in every stay along with guided hikes, all meals, and activities.
The Denali Backcountry Lodge is tucked along the banks of Moose Creek at the end of the Park Road. The whole property is set amongst the soundscape of rushing water and wind in the trees. There are local trails to hike, bikes to rent, and shuttles to beautiful Wonder Lake available.
For a getaway close to Anchorage, visit the peaceful Knik River Lodge in Knik River Valley. It's about 55 miles northeast of downtown near the town of Palmer. With spacious private cabins, each with a north-facing deck and mountain views, the lodge also features a restaurant highlighting locally sourced ingredients. The lodge has its own heli-port and offers helicopter tours to Colony Glacier for heli-hiking, glacier landings, and dog sled trips. The lodge is an excellent option for self-drive visitors to southcentral Alaska who have a rental car and want to stay close to Anchorage but not in Anchorage. Travelers can access the Knik River Lodge by shuttle from Anchorage for an additional fee.
For travelers with a 4x4 rental car who want to adventure farther afield, the Kennicott Glacier Lodge provides comfy accommodations within Wrangell-St. Elias National Park. The lodge is five miles from the tiny community of McCarthy and next door to the striking rust-red buildings of the historic Kennecott copper mine.
For many people, visiting Alaska's backcountry is an important part of their vacation experience. Be sure to tap into the options for activities in the areas around Denali Park and Anchorage for a rich and rewarding visit to the 49th state. From huskies to hiking, the toughest part will be fitting everything into a single vacation.