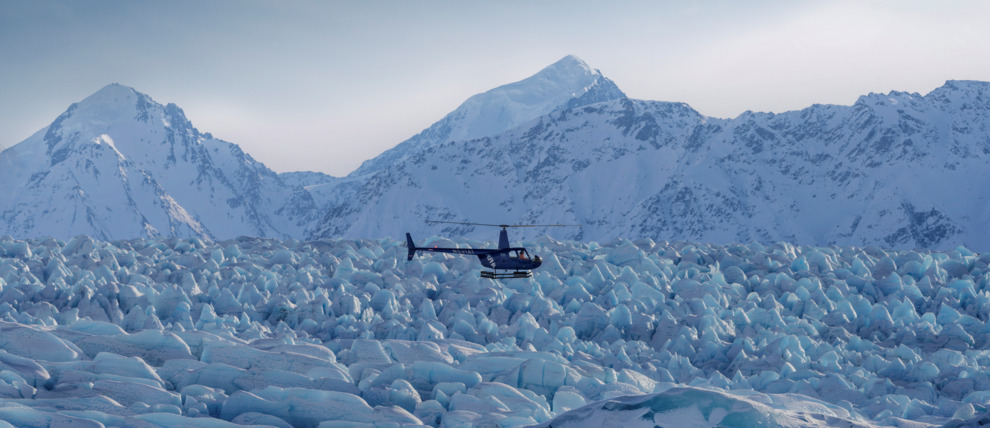 Alaska Winter Things to Do
Layer up and head out, Alaska's winter playground awaits.
Things to Do in Alaska in the Winter
Take it from the locals who don't go into a deep sleep like the bears and Arctic squirrels do: Winter in Alaska is as much a season for fun as summer. You just need more layers.
So don our down jackets and warm boots, there's so much to do!
Chase the Aurora
Some visitors get lucky and see the northern lights almost by happenstance, but most will need to up their chances by actively pursuing this natural phenomenon. The keys are clear skies, northern latitudes, and late nights. Aurora tours out of Fairbanks add helpful guides and a cozy place to warm up to the equation. One tip: Plan your sleep accordingly, some of the best aurora viewing happens in the wee hours of the morning, often between midnight and 3 or 4 AM.
Active Outdoor Adventures
Alaska's diverse winter landscapes are indeed a playground for winter travelers. Glaciers become quieter in the cold temps, opening new pathways perfect for guided glacier treks. Trails that may be muddy in summer turn into good paths for cross country skiing or snowshoeing. Steep mountainsides become perfectly powdering ski slopes. Marshes and lakes freeze over, clearing the way for snowshoeing and fat tire biking. Clearer skies make for especially spectacular flightseeing conditions.
Winter also brings the chance to take an authentic dog sled tour. To see amazingly athletic and energetic sled dogs move in unison on a snowy trail, to feel rush of cold wind while riding in a sled, is about as iconic Alaska as it gets.
Winter Wildlife
Mountain goats and moose, owls and eagles, lynx and fox are just a handful of the wildlife its possible to see throughout the winter season. Visitors are often surprise to learn that whale watching is an option, too. The great gray whale migration brings pods along the Southcentral Alaskan coast starting around March. Daily whale watching cruises depart from Seward during this special season.
Alaska Winter Things to Do