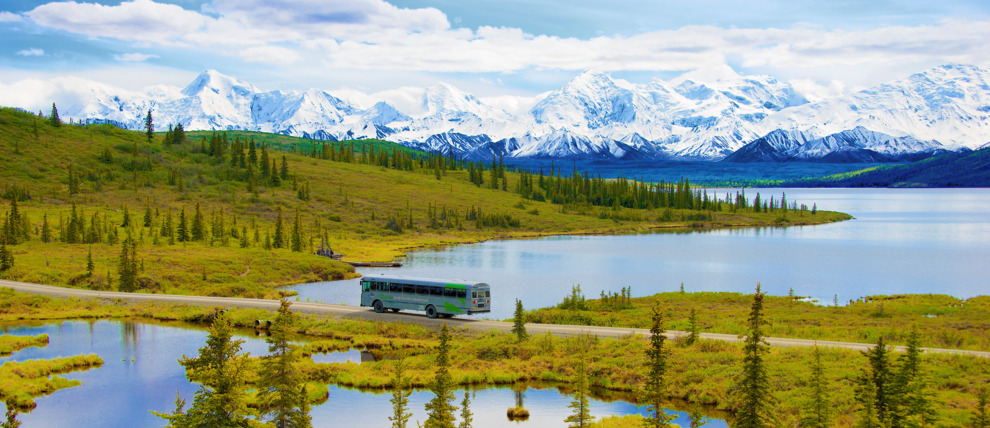 Alaska Bus Tours
Explore Alaska's eclectic communities or become immersed in a wilderness adventure.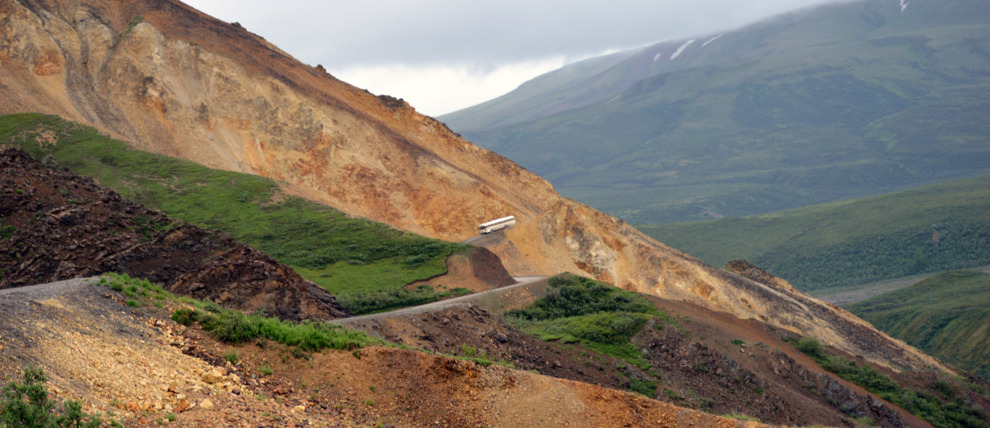 Alaska Bus Tours
Explore Alaska's eclectic communities or become immersed in a wilderness adventure.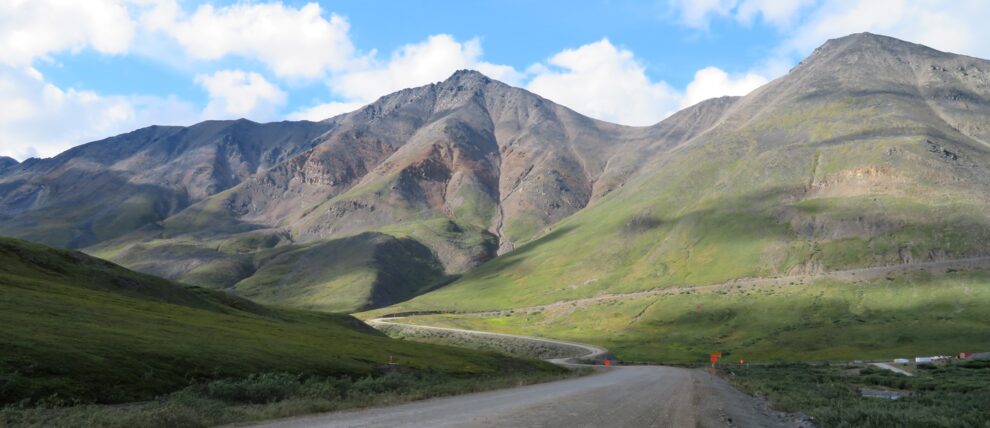 Alaska Bus Tours
Explore Alaska's eclectic communities or become immersed in a wilderness adventure.
Alaska Bus Tours
For such an enormous state, Alaska has only four major highways making up a mere 1,082 miles of road. Stretching from the Canadian border to the east, north toward the Arctic Circle, or south along the Kenai Peninsula to Seward or Homer, these roads do have official letter-number designations, though you will find that most locals call them by their nicknames. Whether you're traversing the Seward Highway in southcentral or the Parks Highway up to Denali National Park, you can be assured of a road trip like no other.
To take in the scenery from Alaska's roadways, the Park Connection Motorcoach is a popular bus tour option, with summer service between Denali Park, Talkeetna, Anchorage, and Seward. Many of our guests combine this service with a train trip on the Alaska Railroad. There are also many bus tour opportunities for local sightseeing available in most Alaska destinations we serve. Depending on the tour, many are operated in mini-buses or large passenger vans.
With so many visitors arriving in Alaska for the first time with a flight into Anchorage, there is no better way to get oriented than to take one an Anchorage tour with a local guides. The two-hour Anchorage City Tour is the perfect way to become acquainted with Alaska's largest city. Take a look at the busiest seaplane base in the world, learn about the 1964 Good Friday Earthquake, and finish with a panoramic view of Cook Inlet and the Alaska Range. Or, if you want to learn more about Alaska's thriving micro-brewery industry, check out the Anchorage Brews Tour.
You can't really experience Denali National Park without taking a Denali bus tour. Travel deep into the heart of Denali National Park with a bus tour along the 92-mile Park Road to discover the natural history of this popular park. The Kantishna Wilderness Trails Tour is an all-day adventure that allows plenty of time to spot wildlife, learn about gold panning and sled dogs, and savor the park's pure backcountry.
Fairbanks, Alaska's second largest city, is full of history. It is difficult to capture the essence of what it's like to live in Interior Alaska without taking a local Fairbanks tour, whether it's a city tour or a trip to Chena Hot Springs.
The town of Seward is known as the Gateway to Kenai Fjords National Park, and although Kenai Fjords day cruises are a great way to see the park, there are several options by land as well, including the Real Alaska Tour.
For those with a penchant for adventure, Arctic Circle tours can provide an immersive experience into the rugged far north. Departing from Fairbanks, guests may opt for trips ranging from a fly-drive tour or a full-day road trip aboard a comfortable van. The Arctic Circle Drive Adventure is a fully guided tour stopping at trading posts, historic sites, and viewpoints along the Dalton Highway, a remote thoroughfare known to locals as the Haul Road.
Have more time? Traveling the Haul Road for three days, the Arctic Ocean Adventure is an excursion for the curious and adventurous visitor. The tour visits the tiny communities of Coldfoot and Wiseman before venturing over Atigun Pass toward Prudhoe Bay and the Arctic Ocean. This is a rugged two-night trip, but one for the bucket list. It includes a return flight back to Fairbanks.