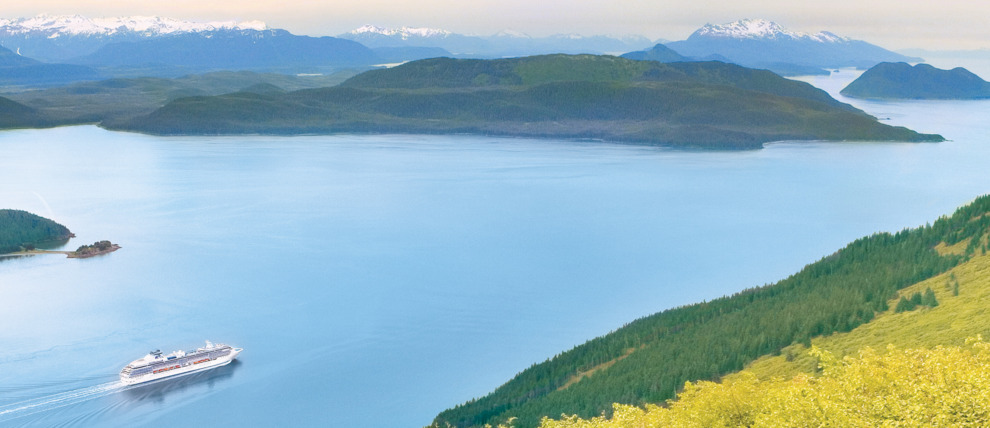 Cruise Tips, Advice & FAQs
Everything you need to pick (and book!) the best Alaska cruise.
Picking an Alaska cruise from the many different options is a big decision for even the most experienced cruiser. That's why we've gathered our best cruise information in one place. It's everything you need to pick out and book your dream cruise.
That starts with exploring the best Alaska cruises and our many beautiful, unique ports of call. Because Alaska cruises only explore the state's Southeast coastline and famous Inside Passage, we also detail how you can see the rest of Alaska, including Denali, on a cruise tour.
Looking for specific answers to common questions? Head to our cruise FAQs page.
On our advice pages, we give you our best cruise guidance, gathered from dozens of years of cruise experience. You'll find detailed tips for the best time of year to cruise Alaska, how to pick the best cruise for you, as well as our insight on choosing a land tour versus a cruise (Spoiler: Choose both!). We also provide a basic cruise packing list to prep you for the fun to come once you're booked.
Speaking of that, when you're ready to book a cruise, you can use our Alaska Cruise Finder to see available sailings based on your preferred travel month, route, and cruise line. You can then get a quote for a specific cruise, or, if you'd like to compare more than one, submit a cruise quote request with those details.
Cruise Tips, Advice & FAQs