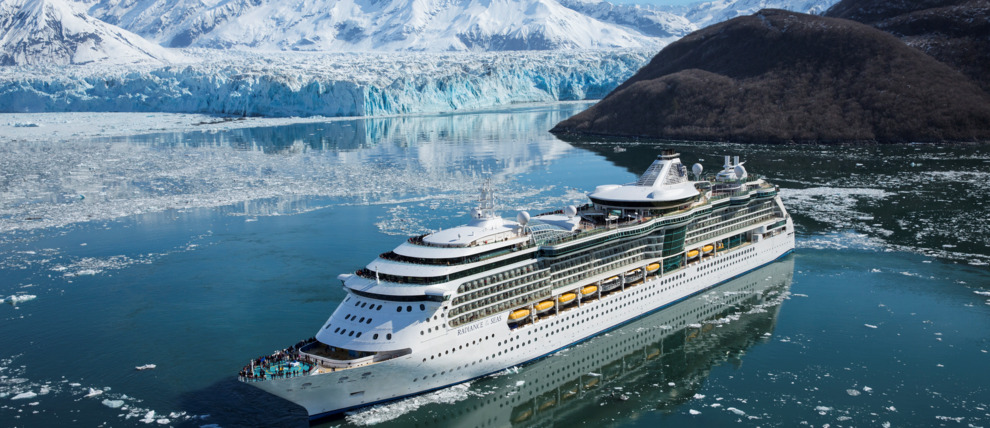 Vancouver to Seward Cruises
Sail in the footsteps of Muir or London on a route north through the Inside Passage.
Vancouver to Seward Alaska Cruises
Celebrity, Holland America, Norwegian, and Royal Caribbean run seven-day cruises from Vancouver to Seward. Viking Ocean Cruises sails a 10-day cruise. All ships embark from the Canada Place cruise terminal in Vancouver Harbor. The terminal doubles as a visitor center and event space, offering everything from cultural exhibits under its eye-catching white sail roof, to an interpretive waterside walking path, to free outdoor movie nights in the summer. The city itself is rich with diverse experiences like these. Many cruise passengers enjoy two to three full days exploring Vancouver before their Alaska cruise.
All northbound ships on this route make their opening port call in Ketchikan, a tiny fishing community aptly nicknamed "Alaska's First City." The shore day in Ketchikan follows a full day cruising through the maze of forested islands and fjords that form the Alaskan Inside Passage. North from Ketchikan, most cruises next visit Juneau, the state capital and home of the quickly retreating Mendenhall Glacier, and Skagway. Viking, Celebrity, and Royal Caribbean make an additional call at Icy Strait. This small, privately owned port is well-known for the Icy Strait Point ZipRider, the longest single zipline in the world. Passengers on the 10-day Viking cruise enjoy additional port calls in Sitka and Valdez.
Although days in port and innumerable shore excursions treat cruisers to the fantastic experiences, Alaska's glaciers still star on this route. Cruise lines spend a full day sightseeing in either Glacier Bay National Park and Preserve or along the six-mile face of Hubbard Glacier (Norwegian Cruise Lines visit both). This is essential Alaska: Indescribable landscapes of ancient ice amidst breathtaking wilderness.
Ships come to their final dock in Seward after a nighttime cruise through the Gulf of Alaska and into the protected water of Resurrection Bay. It's quite the place to wake, with the ship surrounded by emerald mountains draped in snowfields that linger well into summer. Disembarking passengers have several post-cruise options. Some choose to take a day or two in Seward to enjoy the town and venture out on a day tour into Kenai Fjords National Park. Passengers connecting to early evening flights out of Anchorage can take the Park Connection Motorcoach's special Seward Cruise Transfer. And for passengers starting on the land portion of their grand Alaska vacation, the Alaska Railroad afternoon train heading north departs just half a mile from the Seward cruise dock.
Vancouver to Seward Cruises