Cruise Transfers in Alaska
Holland America, Celebrity Cruises, Norwegian Cruise Line (NCL), Royal Caribbean Cruise Line (RCCL), and Viking Ocean Cruises all use the Port of Seward as the northern end of their seven-day Alaska glacier cruises sailing to and from Vancouver, BC. Princess Cruises use the Port of Whittier.
Because both Seward and Whittier are quite small, it's important for independent cruisers to plan their cruise transportation ahead of time. This will ensure that your transfers are not only easy, but enjoyable as well.
Traveling Between Seward and Anchorage: The Basics
Seward is 127 scenic miles from Anchorage, Alaska's largest city. Anchorage is home to Southcentral Alaska's only airport with daily domestic and international flights.
Seward and Anchorage are linked both by highway and by the Alaska Railroad, so cruise passengers can choose to travel either by Park Connection Motorcoach via the scenic Seward Highway or by train. Of these two great options, the Park Connection is the only service with a same-day connection to Denali National Park.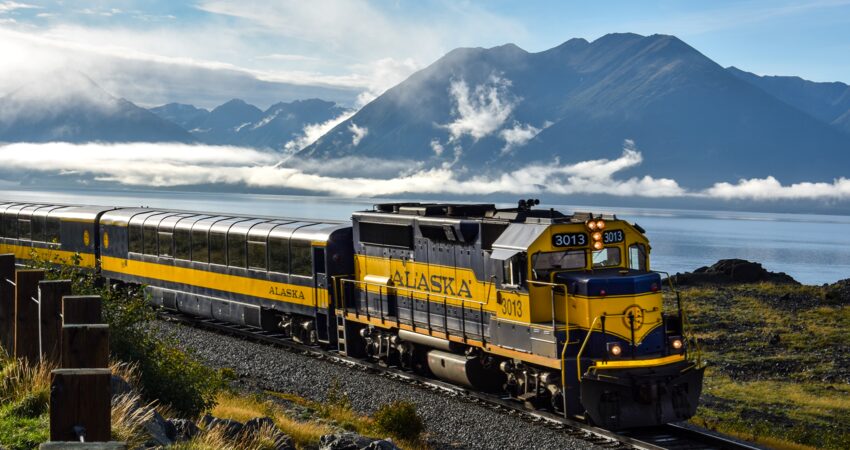 Transfers for Northbound Cruises into Seward
Northbound cruises arrive in Seward early in the morning: RCCL, NCL, Celebrity, and Norwegian arrive by 5:00 AM and Holland America at 6:00 AM. Disembarkation won't start until after 6:15 AM, and since cruise ships clear U.S. customs days before, there is no delay leaving the ship in Seward. From here independent travelers can choose between the Park Connection Motorcoach or Alaska Railroad for their transfer north.
Park Connection: There are two daily Seward coach departures along with a special cruise transfer on designated ship days.
The Anchorage cruise transfer leaves directly from the cruise terminal at 9:45 AM and arrives into Anchorage at 12:30 PM.
A separate daily morning bus leaves the Small Boat Harbor at 10:45 AM and gets in at 1:30 PM. Same-day service from Seward to Denali Park or Seward to Talkeetna is also available on these morning departures.
If you'd like a day in Seward, an evening coach departs at 6:30 PM and arrives into Anchorage at 9:30 PM.
Alaska Railroad: The Anchorage-bound train leaves the Seward depot at 6:00 PM and arrives into Anchorage at 10:15 PM.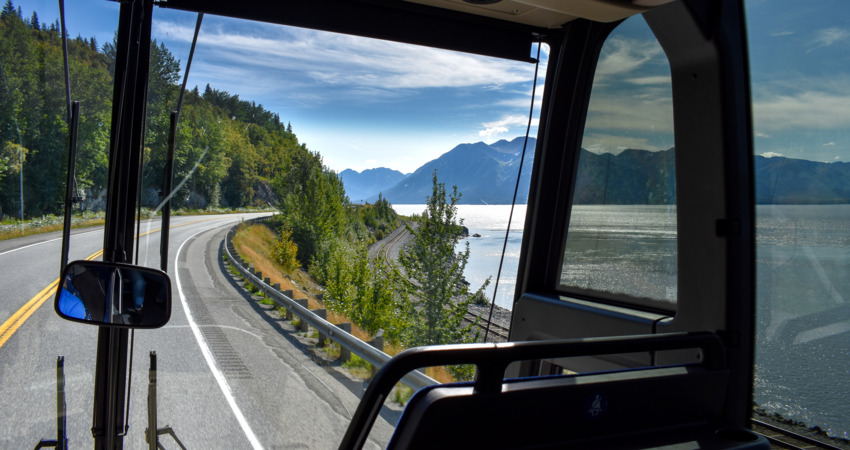 Transfers for Southbound Cruises to Vancouver, BC
Southbound cruises start embarking at 11:30 AM. There is typically an initial backup, but the lines clear by about 2:30 PM when the bulk of the cruise transferred passengers begin to arrive from Anchorage. The city of Seward operates a complimentary shuttle into town from the cruise ship dock so that once you've checked in you can use the extra time to explore during the afternoon.
Park Connection: The Park Connection bus from Anchorage to Seward departs at 7:00 AM and arrives at 9:45 AM. An additional Park Connection coach departs Anchorage at 3:00 PM and arrives in Seward at 5:45 PM, dropping off directly at the cruise terminal on ship days. This afternoon departure coordinates best for guests traveling from Denali Park or Talkeetna.
Alaska Railroad: If you are staying in an Anchorage hotel the night prior to embarkation, you can take the Alaska Railroad's morning service to Seward. This train sells out regularly, so book your rail tickets early! The only challenge with the rail service is that the depot is located just far enough away from the Seward dock that it's too far to walk for most folks. You'll have to arrange for one of Seward's few taxis or wait for the city shuttle to take you over to the dock.
Tip: With morning transfers, you have plenty of time to take a day cruise from Seward to Kenai Fjords National Park, a guided hike to Exit Glacier, or even a dog sled ride before embarking. Tour operators will pick you up at the depot, take you on their tour, and then deliver you to the cruise. Also, be sure to put your cruise ship luggage tags on your bags before you leave Anchorage. Regardless whether you take the train or the Park Connection to Seward, once you board in Anchorage you won't see your luggage again until it arrives in your cruise ship cabin.
Better Yet, Overnight in Seward First
Many visitors to Alaska combine a cruise with an Alaska land tour that includes Denali, but if you can't spend that much time in Alaska, one option is to add one or two days and spend it in Seward. Seward's lodging is excellent, and many visitors say a day trip to Kenai Fjords is a highlight of their Alaska vacation. Seward also has excellent fishing, hiking, and kayaking opportunities and is home to the renowned Alaska SeaLife Center.
Whittier Cruisers
We have info for you, too! Check out our Whittier Cruise Transfers page for details.
---
At Alaska Tour & Travel, we specialize in building custom trips for every timeline, personality, and budget. If you'd like to have an Alaskan plan your Alaska trip, give us a call at 800-208-0200.
---
Posted in: Getting Around, Local Advice