Two Ways to Explore the Great Northwestern Fjord
Kenai Fjords National Park is unlike any other park in the country. No roads enter it. Only one established hiking trail wanders within, and that ends after four miles. Some parts of the park are thick with temperate rainforest, while more than half is covered in thousand-feet-deep ice. And even though it draws upwards of 300,000 visitors a year, very few people ever explore beyond its perimeter.
There's a good reason, though, and it's not just because it's impenetrable. It's because that perimeter, especially the dramatic mountains and jagged glaciers of the remote Northwestern Fjord, is extraordinary in its own right.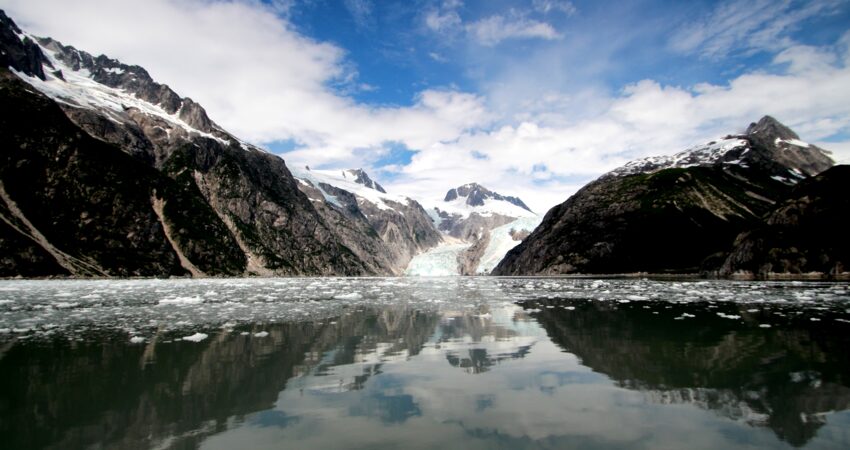 Northwestern Fjord is perhaps the most spectacular of the glacially carved inlets along the southern border of Kenai Fjords National Park. It's farther from Seward and visited much less frequently than Aialik Bay to the east. The boats that do come are smaller, and the experience of being there is described as far more intimate.
Sound like the kind of place you want to see? We've got a couple ways to get you there.
Wildlife and Photography Day Cruise
The Northwestern Fjord Full-Day Cruise makes a roundtrip course between Seward and Northwestern Fjord in about eight hours. The tour boat can slip through passages and poke into coves that larger day cruises can't. It provides birders, marine wildlife enthusiasts, and photographers exceptional opportunities to view wildlife.
This trip is more of an expedition than a mellow pleasure cruise. It can shift from exciting in one moment, to awe inspiring in the next. There's something new at every turn: A unexpected waterfall, a curious otter, a seal perched on a chunk of ice. And, surrounding it all, that remarkable coastal landscape.
Details:
9:00 AM to 5:30 PM, June to September
Light breakfast and deli lunch included.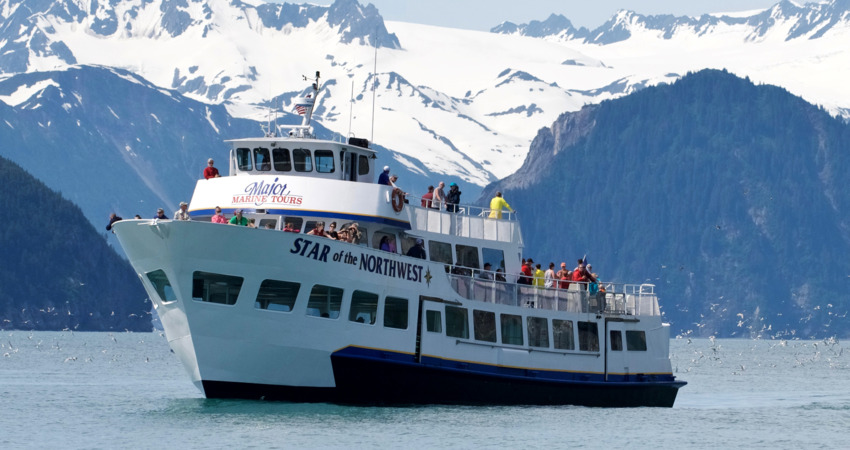 Guided Kayaking Trip
The Northwestern Fjord/Aialik Bay Kayaking Day Trip is, as one of our clients succinctly put it, "Incredible." This is a small group experience, the kind of trip where guests and guides bond throughout the day and trade contact info when it's all done.
It starts with a private water taxi ride to the best kayaking spot for the day. Often there's not a single other group or boat to be seen. The isolation makes paddling among a setting of alpine glaciers, waterfall-laced cliffs, and blue-green water even more mesmerizing. There's no better way to experience up close the rawness and beauty of the Kenai Fjords landscape.
Details:
8:30 AM to 6:00 PM, mid-May to September
Lunch, roundtrip water taxi, and all kayaking gear included.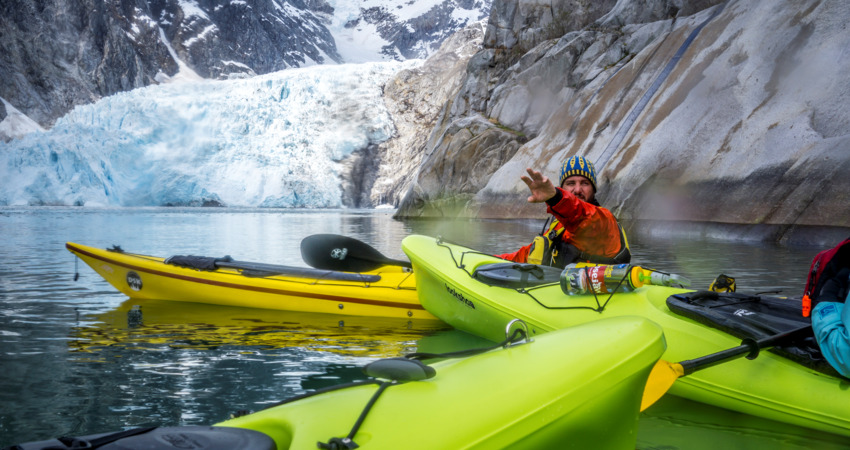 How to Visit
Seward is the jumping off point for all Kenai Fjords National Park experiences. Click here for transportation and lodging options. Ready to book? Great! Give us a call at 800-208-0200.
---
At Alaska Tour & Travel, we specialize in building custom trips for every timeline, personality, and budget. If you'd like to have an Alaskan plan your Alaska trip, give us a call at 800-208-0200.
---
Posted in: Active Adventures, Alaska Parks, Best Things to Do