The dazzling water of Kachemak Bay. Artist enclaves and world-class fishing. Glaciers, mountains, and beaches to comb. Discover the picturesque charm of Homer, Alaska.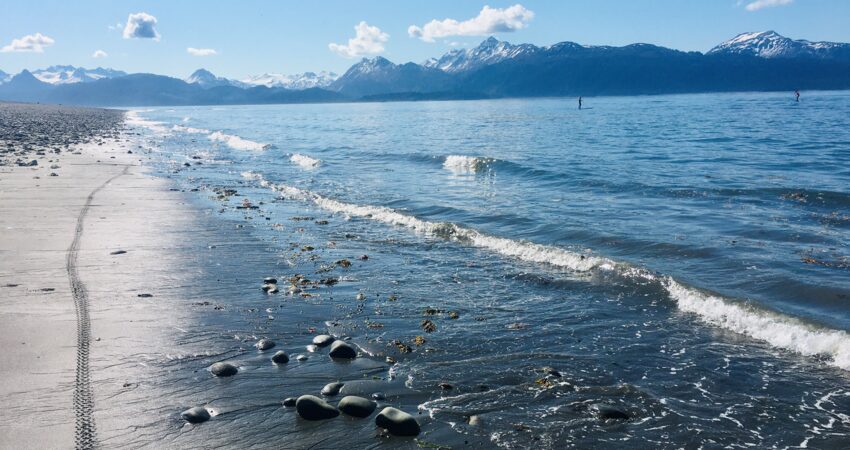 Hearty paddleboarders don thick wetsuits for a quick trip out on a sunny summer morning. Homer's beaches are diverse, some with soft sand perfect for strolling, others rocky and ideal for tidepooling. Kachemak Bay, the brilliant blue waterway on which Homer sits, has a dramatic tidal swing. Keep an eye on the charts for an extreme low tide, then head to Bishop's Beach to search for sea stars and anemones.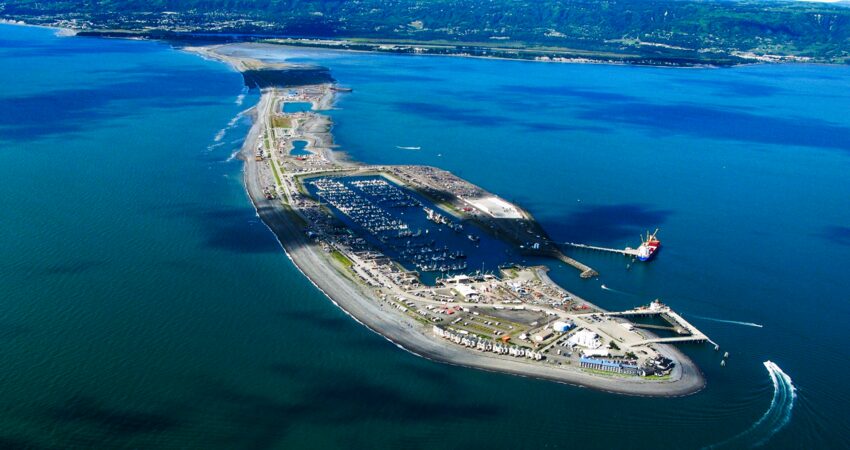 Manmade or nature made? It's a surprise to many that the Homer Spit is an ancient glacial moraine. Today it hums with activity, especially in the summer, when boardwalk galleries, ice cream shops, and seafood spots open their doors to visitors.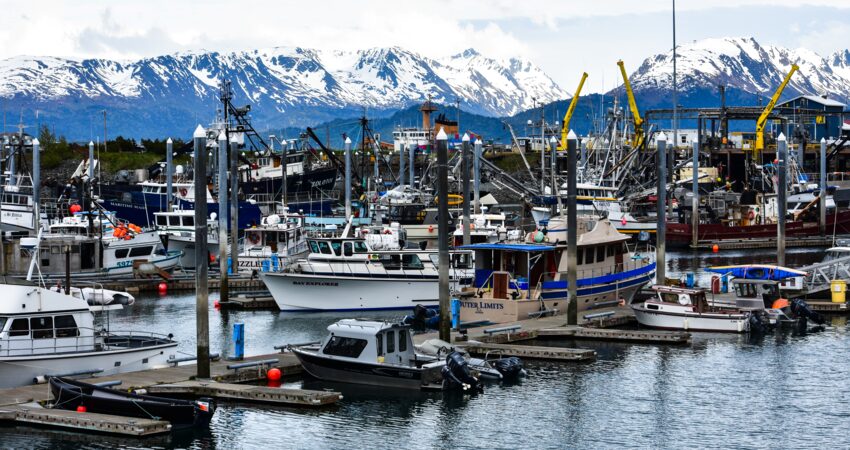 Commercial fishing vessels, Coast Guard cutters, flat-bottomed landing crafts, skiffs, and sailboats. The Homer Harbor has it all. The harbor is your gateway to tiny waterside communities like Halibut Cove and Seldovia as well as the pristine wilderness of Kachemak Bay State Park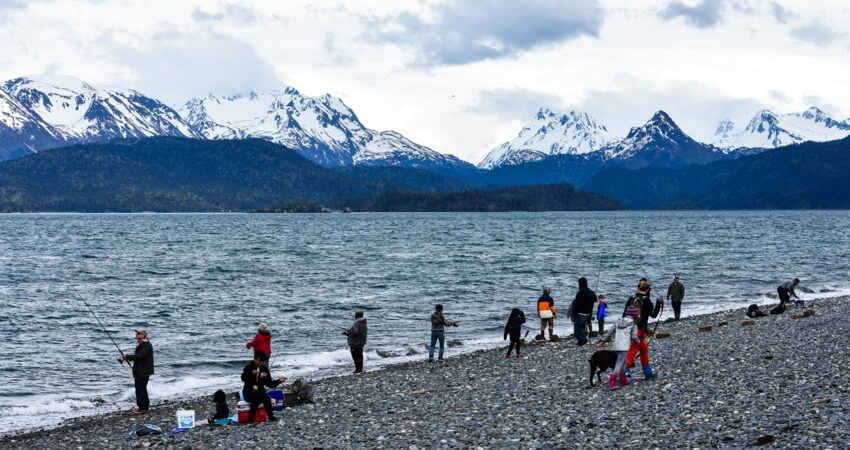 Homer is known as the Halibut Capital of the World. There's good fishing close to shore, too. A small lagoon on the spit sees an summertime king salmon run. Here families fish for cod next to the Homer Ferry Terminal.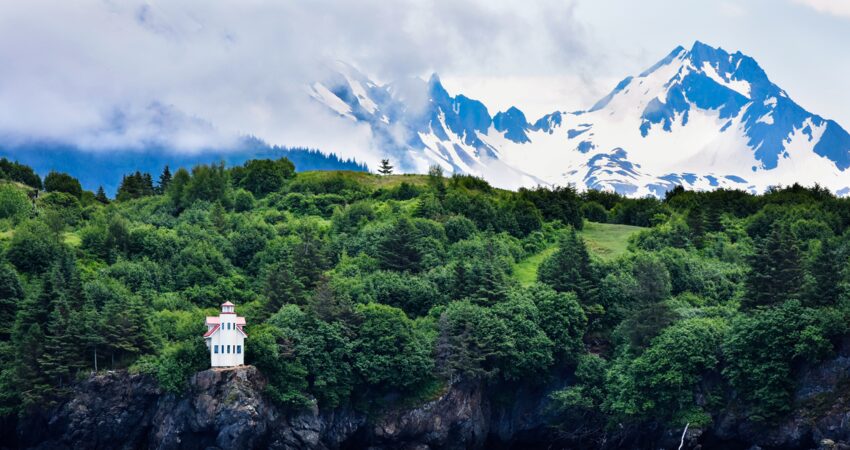 Across the bay from Homer, a lighthouse perched on the cliffside going into Halibut Cove. The contrast of misty mountains laced with glaciers and the bright, vibrant, glowing green of coastal flora is quintessential Homer.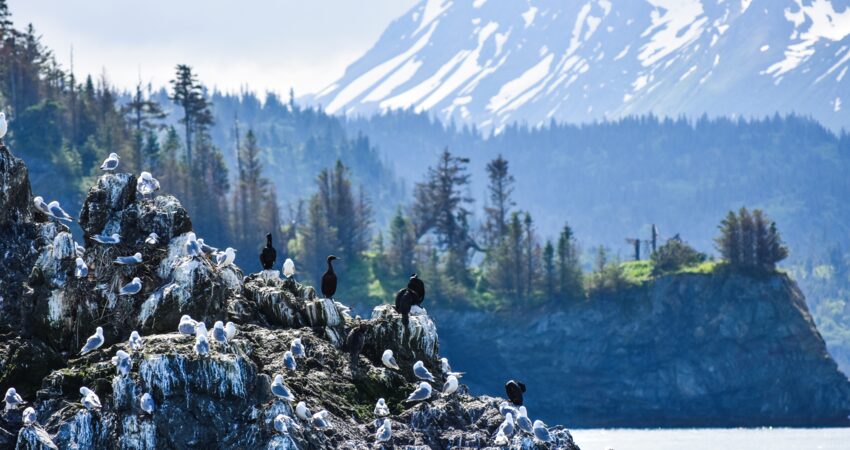 The tip of Gull Island, seasonal home to some 20,000 nesting seabirds. It's three miles from the Homer Spit. A few common mures stand out among the kittywakes.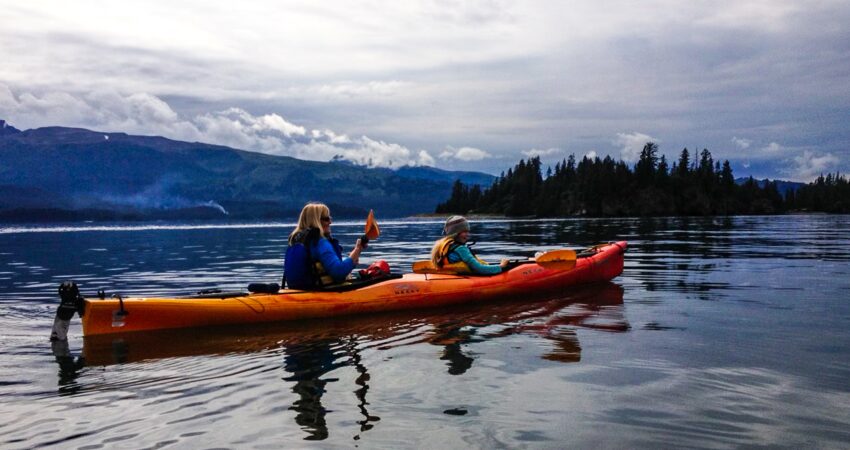 Craggy peninsulas, hidden beaches, and quiet coves ring Kachemak Bay. Inlets and islands on the southern side of the bay offer calmer water perfect for paddling.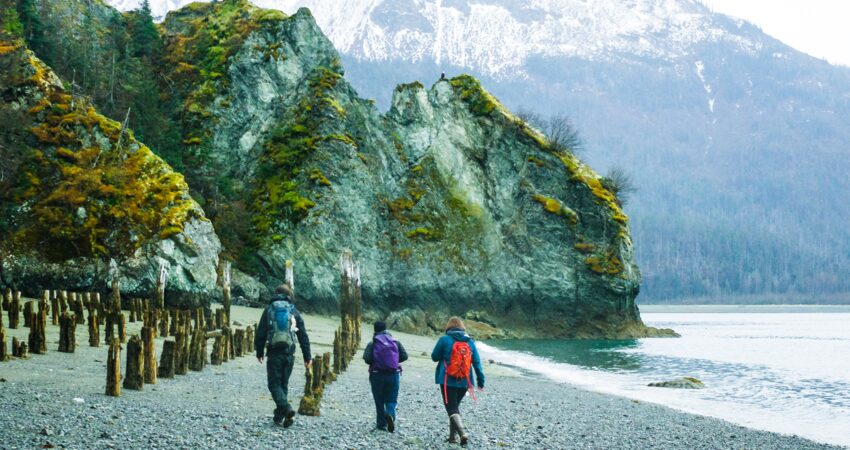 Dressed for drizzly weather, hikers start up the beach to connect to the Grewingk Glacier Lake trailhead.
Back in Homer proper, a network of boardwalks and gravel trails connect the Alaska Islands & Ocean Visitor Center to the Beluga Slough. Sandhill cranes migrate to Homer and nest in the slough through summer. Hundreds of other migrating bird species also pass through on their way to their nesting grounds farther north.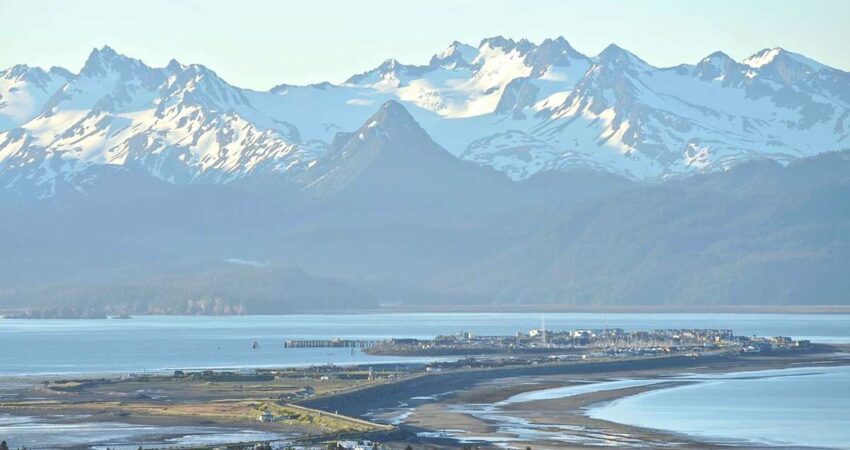 Our Recommendations
Where to Stay:

Homer Aspen Hotel for its spacious guest suites and central location.

What to Do:

Kayaking and hiking in Kachemak Bay. Also fishing, beach combing, shopping on the spit, and a visit to the Pratt Museum.

How to Get There:

Homer is about 4.5 hours from Anchorage by car. We recommend renting a car in Anchorage and spending time in both Homer and Seward before heading up north to Denali National Park. Check out this self-drive tour for inspiration.
---
At Alaska Tour & Travel, we specialize in building custom trips for every timeline, personality, and budget. If you'd like to have an Alaskan plan your Alaska trip, give us a call at 800-208-0200.
---
Posted in: Favorite Places, Alaska Life