Meet the Huskies Who Call Denali Home
Among its many claims to fame (oh, you know, the tallest mountain in North America), Denali National Park is also exceptional in this fun way: It's home to the only working sled dog kennel in any U.S. national park.
More than a hundred years ago, a conservationist named Charles Sheldon traveled to Alaska to go exploring. It was the year he spent wandering in the area's vast backcountry with a sled dog team and local guide that inspired his successful efforts to create what became Denali National Park.
Harry Karstens, that local guide of Sheldon's, was the park's first ranger. He established a kennel with seven Alaskan huskies in 1921. Now more than 50 dogs strong, today Denali sled dog teams travel the six-million-acre park, haul scientific equipment and maintenance supplies, and monitor backcountry conditions for the safety of winter visitors.
What's a Sled Dog's Life Like?
Run. Sleep. Play. Eat. Sounds pretty great, right?
Like all Alaskans, a Denali sled dog's life revolves around the seasons. They go to work in the winter (in Alaska that's as early as October) as the waterways freeze and the snow falls. Teams embark on long trips, hauling loads and patrolling the park for days at a time. Younger pups take their first training runs, learning to pull a skier as they build their skills and strength.
Come summer, the sleds are stashed and the kennel shifts into visitor season. When they're not greeting tourists, these tireless athletes go out on long daily walks with park volunteers. Or rather, they drag volunteers on walks...sled dogs aren't much for heeling. Come fall, the exercise kicks into high gear again as both rangers and dogs get back into shape for the long winter to come.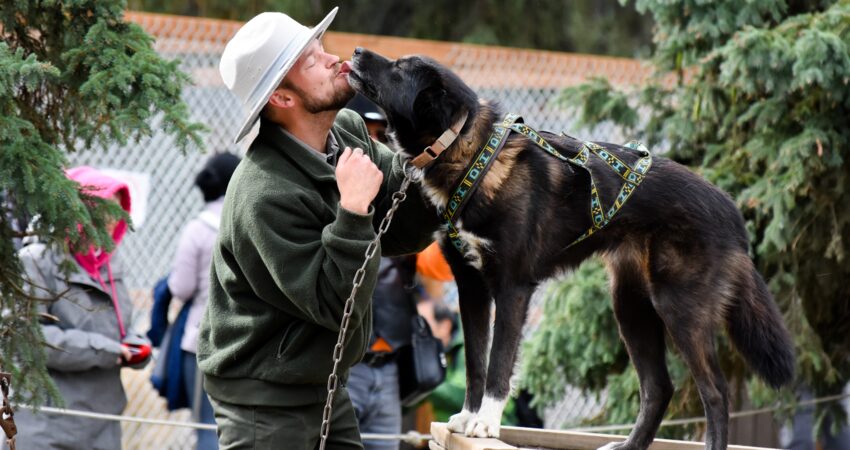 How to Visit the Denali Sled Dogs
Denali, the mountain, is elusive at best. But these sled dogs? They're a sure bet.
The kennel is generally open 9:00 AM to 4:30 PM in the summer. Visitors can come by anytime, but it's most fun to visit during one of the daily sled dog demos at 10:00 AM, 2:00 PM, or 4:00 PM (June 1 through September 1).
The park provides free shuttles to the kennel from the visitor center starting 40 minutes prior to the demonstration. We recommend catching one of the first shuttles so that you can spend more time meeting the dogs and snag a good spot in the covered seating area before the demonstration starts.
If you're like us and feel energized after hanging out with those happy pups, forego the shuttle for a walk back to the visitor center via the Rock Creek or Roadside trails.
Can't Get Enough of Alaskan Sled Dogs?
Jeff King, one of Alaska's most beloved mushers, runs the Husky Homestead sled dog kennel near Denali Park. Visitors can join a tour of the kennel to meet the pups and learn about the famous Iditarod race from mushers who've successfully run the thousand-mile course.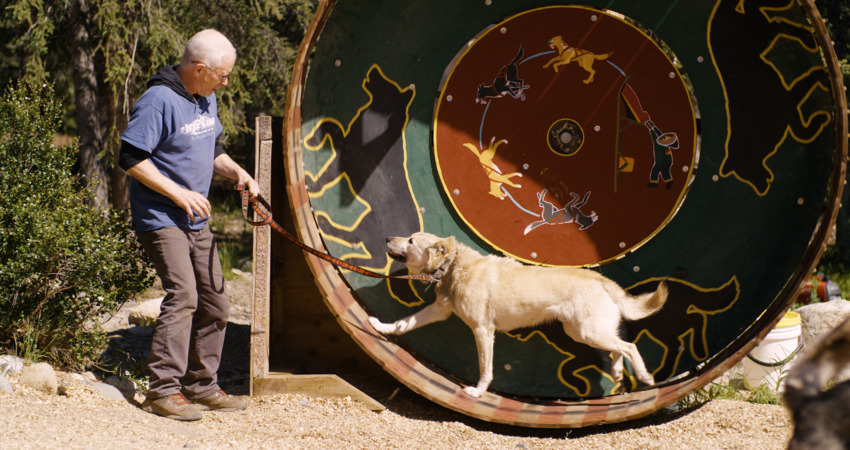 ---
At Alaska Tour & Travel, we specialize in building custom trips for every timeline, personality, and budget. If you'd like to have an Alaskan plan your Alaska trip, give us a call at 800-208-0200.
---
Posted on August 12, 2019 in: Alaska Parks, Best Things to Do