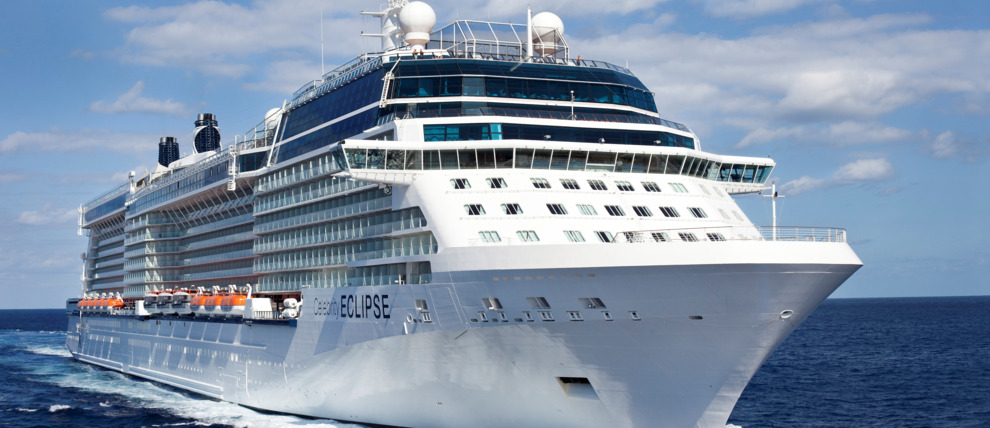 Celebrity Inside Passage with Hubbard Glacier
Relax on board and explore on shore. Enjoy the best of both worlds on this Alaska cruise.
Celebrity Cruises Inside Passage Hubbard Glacier from Vancouver
The Inside Passage with Hubbard Glacier offers a balanced itinerary built with repeat cruisers in mind. Passengers experience the unparalleled scenery of southeast Alaska while enjoying plenty of time on board to indulge in their ship's many amenities. The route spends three full days at sea, two in transit, and one cruising along the largest tidewater glacier in North America. Ports of call include Icy Strait, Juneau, and Ketchikan. Some sailings may include port of call in Skagway. They each offer shore excursions as distinctive as the locations themselves, catering equally to cruisers seeking active Alaskan adventures as to those in search of mellower activities. The route is run exclusively by Celebrity Cruises.
Daily Itinerary & Sailing Dates
Below you will find a detailed itinerary for this cruise, and further down the page, a list of sailing dates. Keep in mind that these details can change, and sometimes there are variations in a cruise itinerary between sailing dates. So be sure to request a cruise quote using the links below or with our cruise finder, and we will send you the most up to date information for the particular voyage you are interested in.
Known as a cosmopolitan cultural melting pot with a love of the great outdoors, Vancouver is worth a few nights' stay prior to the cruise's evening departure.
On this full day at sea, passengers are treated to their first views of the Alaskan coastline as they become acquainted with the cruise's onboard restaurants, entertainment offerings, and services.
Icy Strait makes for a unique first port call of the itinerary. It's quieter than most, a restored 1912 cannery located near southeast Alaska's largest native community of Hoonah. Explore the pristine area by zodiac or guided hike or, for the foodies, learn more about local cuisine on an Alaskan culinary tasting tour. Sitka serves as an enjoyable alternative port of call on some voyages.
The route returns to the open water as it passes through the Gulf of Alaska and into Yakutat Bay. At the bay's end lies the huge Hubbard Glacier, which, at more than six miles long at its face, is North America's largest tidewater glacier.
Juneau hosts world-class local seafood restaurants, as well as Alaska's largest brewery, the Alaskan Brewing Company. The good eats and drinks complement a full day of glacier viewing, whale watching, dog sledding, or helicopter flightseeing.
Ketchikan's location, along the border of the great Tongass National Forest, makes it the perfect port call to discover the region's temperate rainforest. Guided hiking trips delve deep into this unique and beautiful ecosystem.
After the past two busy shore days, the route's final day at sea gives passengers the welcome opportunity to relax on board, preferably wherever there's a good view of the passing Inside Passage scenery.
The route concludes at the Canada Place Cruise Terminal in downtown Vancouver.