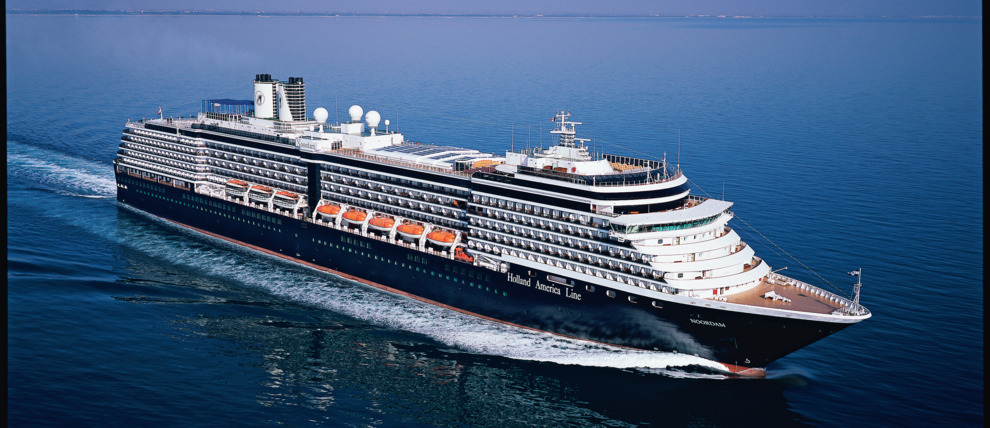 Holland Glacier Discovery NB Glacier Bay
Discovery indeed: An Alaska cruise itinerary for curious lifelong learners.
Holland America Glacier Discovery from Vancouver
With two days at sea, one full day exploring the ancient ice of Glacier Bay National Park and Preserve, and three ports of call, the Glacier Discovery Northbound route provides every opportunity for a classic southeast Alaska cruise experience. Learn about Alaska's natural and human history aboard, then experience it firsthand ashore. Soak up Native Alaskan stories as told through the symbols on handcrafted totem poles. Marvel at the imposing mountains gold rushers once climbed. Watch for marine wildlife, from pint-sized puffins to graceful humpback whales, as you snake through the fjords of the Inside Passage. Holland America Line offers this seven-day itinerary from Vancouver to Whittier.
Daily Itinerary & Sailing Dates
Below you will find a detailed itinerary for this cruise, and further down the page, a list of sailing dates. Keep in mind that these details can change, and sometimes there are minor variations in a cruise itinerary between sailing dates. So be sure to request a cruise quote using the links below or with our cruise finder, and we will send you the most up to date information for the particular voyage you are interested in.
Savor the sights and flavors of this cosmopolitan Canadian city. Head to the Granville Island Public Market to sample local treats, cheeses, and savory bites. If time allows, make a circuit of Vancouver's exceptional public gardens.
Dress for the cool, misty weather, and head to the top decks for mountainous coastal views as the ship navigates through the winding channels, fjords, and islands of the Inside Passage.
On your first port call, explore the rich heritage of southeast Alaska's Tlingit, Haida, and Tsimshian cultures. Take a guided tour of the Saxman Native Village to see totem carvers at work, or view the impressive collection of antique poles at the Totem Heritage Center.
Take time to enjoy Juneau's bustling waterfront before boarding a whale watching day cruise or guided tour to Mendenhall Glacier. If the weather is clear, catch the Mt. Roberts Tramway for exceptional views of the forests, water, and mountains surrounding town.
Step off the ship and back in time to the infamous Klondike Gold Rush of 1897. Hundreds of thousands of hopeful prospectors flowed through Skagway, though only a third ever reached the Klondike. Retrace their steps on a day trip aboard the White Pass & Yukon Railway.
Enter Glacier Bay National Park and Preserve by way of Icy Strait, a thriving humpback whale habitat. Spend the full day exploring the park's impressive west arm via the ship. National Park Rangers come aboard for the day to staff an information desk and provide kids' activities and presentations.
Settle in for a final relaxing day at sea. Visit the spa, take in a performance, and enjoy a scrumptious sendoff dinner.
Cruise complete! Now head off on an Alaska land package or transfer to Anchorage for a flight home.