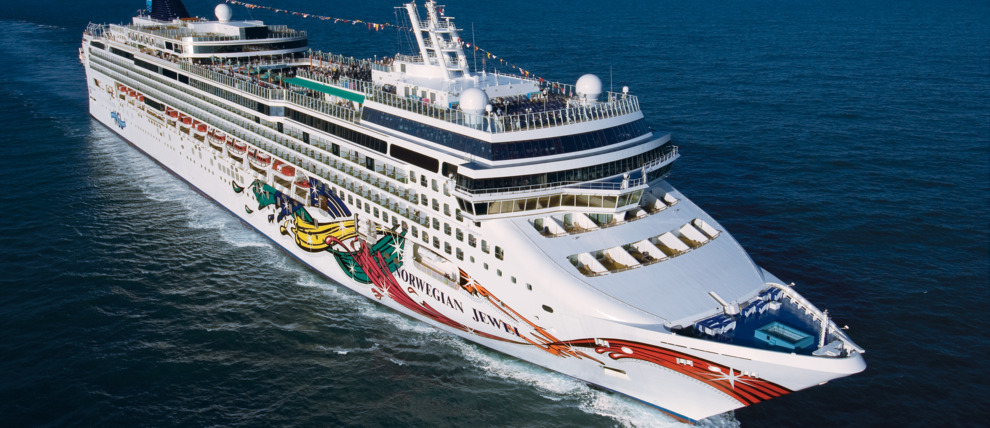 NCL Glacier Route NB Glacier Bay
Equal parts discovery by sea and adventures by land.
Norwegian Cruises Glacier Route from Vancouver
Three days at sea affords plenty of time to partake fully in the cruise ship experience while remaining immersed in Alaska's iconic glacial and coastal landscapes. No matter the place nor time of day, not a moment passes without the possibility of seeing something amazing: Misty mountains, an orca's fin cutting through glassy water, an impossibly blue tidewater glacier. The seven-day voyage also includes shore days in Ketchikan, Juneau, and Skagway. Some sailings may include an additional port of call in Valdez. Each offers a distinctive taste of Alaska, from its thriving modern fishing industry, to its rowdy gold rush past, along with lively excursions to suit every interest. Norwegian Cruise Lines sails this northbound Alaska cruise from Vancouver to Seward.
Daily Itinerary & Sailing Dates
Below you will find a detailed itinerary for this cruise, and further down the page a list of sailing dates. Keep in mind that these details can change, and sometimes there are minor variations in a cruise itinerary between sailing dates. So be sure to request a cruise quote using the links below or with our cruise finder, and we will send you the most up to date information for the particular voyage you are interested in.
Cosmopolitan style meets the mountains and forests of British Columbian wilderness in this vibrant city. Take at least one extra day before embarking to walk the city's distinctive neighborhoods and beloved parks.
Having left the city behind overnight, passengers wake within the stunning setting of Alaska's Inside Passage. Spend time topside, admiring views of thousand-foot mountains and densely forested coastline on this leisurely day at sea.
Tucked against a dense backdrop of Sitka spruce and hemlock trees, Ketchikan warmly welcomes cruisers on their first shore day in Alaska. Spend it on a serene guided rainforest walk, a fishing charter in salmon-rich seas, aboard a Deadliest Catch crabbing boat tour, or by strolling through the historic downtown.
A hub of cruise activity, Alaska's state capital gives ship passengers their first opportunity for close-up glacier views. Visit the nearby Mendenhall Glacier via a driving, ice hiking, or helicopter tour.
Alaska's gold rush heritage is on full display in this tiny boom town at the end of Lynn Canal. Visit the Klondike Gold Rush National Historical Park Visitor Center at Broadway Street and Second Avenue for free guided walking tours and a 25-minute gold rush documentary.
Leaving the shore behind for the next two days at sea, cruisers spend a full day in breathtaking Glacier Bay National Park and Preserve. The protected bay is the spiritual homeland of Alaska's Huna Tlingit native peoples.
The cruise charts northwest into Disenchantment Bay for exceptional views of Hubbard Glacier, the largest tidewater glacier in North America.
The route concludes in Seward, the coastal gateway to southcentral Alaska. After disembarking, passengers can take to the water again aboard a day cruise into Kenai Fjords National Park, or connect to Anchorage via motorcoach or railroad.