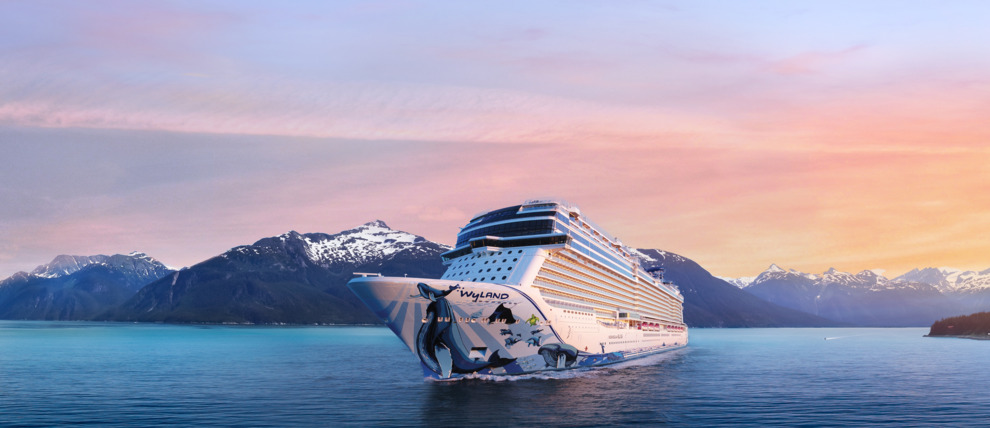 NCL Inside Passage with Glacier Bay
A route showcasing Alaska's icy blue glaciers, diverse wildlife, and a rich history.
Norwegian Cruises Inside Passage Glacier Bay from Seattle
The Inside Passage with Glacier Bay itinerary maximizes time on shore by including just one full day at sea and another spent within the borders of Glacier Bay National Park and Preserve. The route visits four ports of call over its seven days, showcasing so much of what makes the region special: Fjords and mountains, gold rush history and native cultures, plentiful outdoor adventures and awe-inspiring scenery. Norwegian Cruise Lines runs this roundtrip cruise.
Daily Itinerary & Sailing Dates
Below is a general itinerary for this cruise. Note that there are variations in the exact cruise itinerary between sailing dates. Ports of call, route, and details will vary. Be sure to request a cruise quote using the links below or with our cruise finder to see the most up to date information for the particular voyage you are interested in.
The cruise embarks from Pier 66 in downtown Seattle, a busy waterside metropolis known as the Emerald City.
Day 2
Cruising Pacific Ocean
Leaving the Pacific Northwest for the Alaskan Southeast, the route begins with a full day cruising north through the Pacific Ocean.
The route enters the calm waters of Alaska's Inside Passage en route to the journey's first port of call. Juneau, Alaska's state capital, is a fitting first port. Here, passengers can view glaciers from the air, wildlife from kayaks, and even whales from a smaller day cruise.
With a long day at port in Skagway, passengers have ample time to explore the town's gold rush beginnings and its many modern-day activities. Learn about the antics of Soapy Smith, Alaska's most infamous criminal, at the Days of '98 Show. Meet dog sled teams. Take to the tall trees on a zipline adventure.
Even the largest cruise ships are dwarfed by the high peaks surrounding Glacier Bay National Park and Preserve. Nearby Mt. Fairweather rises an astonishing 15,325 feet above sea level. The cruise spends a full day at sea exploring this remote and pristine park.
The route returns once again to land for a morning port call in Ketchikan. The small coastal community is perched on the corner of Revillagigedo Island, a rambling and densely forested piece of land shared by Misty Fjords National Monument. Passengers can visit this nearby natural wonder via jetboat or floatplane.
Although surrounded by the dense temperate rainforests and wildlife-rich waters that define southeast Alaska, Victoria is an entirely different destination. The cruise docks for an evening in this refined Canadian city where garden tours, horse-drawn carriage rides, and high tea service rank among the most popular shore excursions.
The voyage comes to its end back in Seattle. Port services make airport transfers particularly easy in this cruise-friendly city.