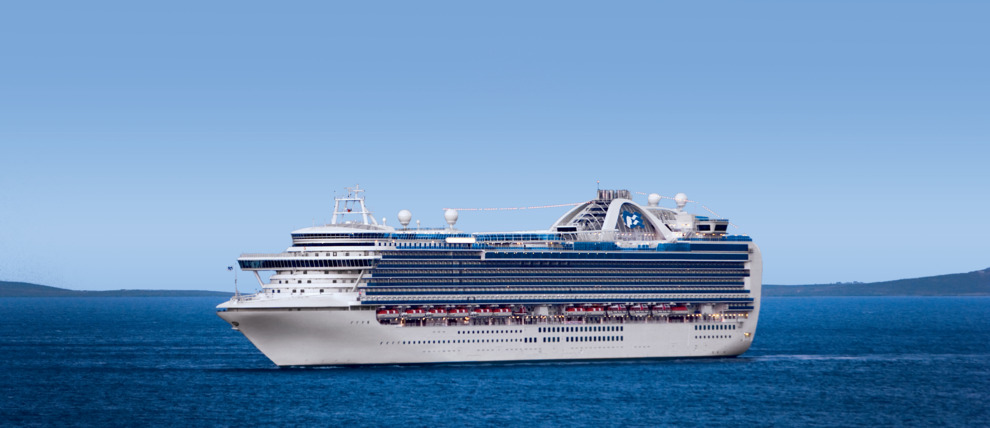 Princess Inside Passage with Endicott Arm
A favorite Princess Cruises route: Convenient and scenic, comfortable and yet still a thrill.
Princess Cruises Inside Passage Endicott Arm from Seattle
This Inside Passage with Endicott Arm itinerary is a convenient roundtrip route based out of Seattle. Princess Cruises, a cruise line with a long history in Alaska and a particularly excellent shore operation, runs this well-balanced route. The itinerary includes two full days at sea, and three ports of call, along with an extraordinary side trip through the rarely visited Endicott Arm and Dawes Glacier. On its return to Seattle, passengers also disembark for an evening in Victoria, British Columbia. The port call adds an elegant finish to a cruise full of majestic mountain views, rugged glaciers, and homey seaside communities.
Daily Itinerary & Sailing Dates
Below is a general itinerary for this cruise. Note that there are variations in the exact cruise itinerary between sailing dates. Ports of call, route, and details will vary. Be sure to request a cruise quote using the links below or with our cruise finder to see the most up to date information for the particular voyage you are interested in.
Long a jumping off point for adventurers heading to the great land up north, Seattle makes for a historically resonant Alaskan cruise departure point. The voyage embarks from the city's downtown cruise terminal.
En route to their first port of call, passengers spend a full day cruising through the snaking network of fjords, inlets, and barrier islands that comprise the famous-and famously scenic-Inside Passage.
Docked for the day in the "Salmon Capital of Alaska," passengers have plentiful opportunities to savor the southeast's famed seafood. It's also a beautiful natural setting to explore on a guided rainforest walk, trip to a local raptor sanctuary, or aboard a coastal wildlife day cruise.
Before reaching Juneau for the afternoon's port call, the route makes a slow passage through Endicott Arm. The 35-mile fjord branches off the Stephens Passage and narrows to a dramatic end at Dawes Glacier.
Upon docking in this small town at the tip of Lynn Canal, passengers have followed a similar route as those prospectors who traveled from Seattle to Skagway in search of golden fortune a hundred years ago. Continue that path via the White Pass railway, or explore the area's historic sites by street car or city tour.
Day 6
Cruising Pacific Ocean
The route turns into the Gulf of Alaska and spends a full day at sea as the ship returns south.
On the final port call of the itinerary, the ship stops for an evening in Victoria, British Columbia. This Canadian city is quite British in both architecture and ambiance. Visit the grand British Columbia Parliament Buildings, and search for souvenirs among the floating shops at Fisherman's Wharf.
The route makes its return to Seattle where disembarking passengers can take advantage of a complimentary luggage transfer to the airport offered through the Port Valet service.