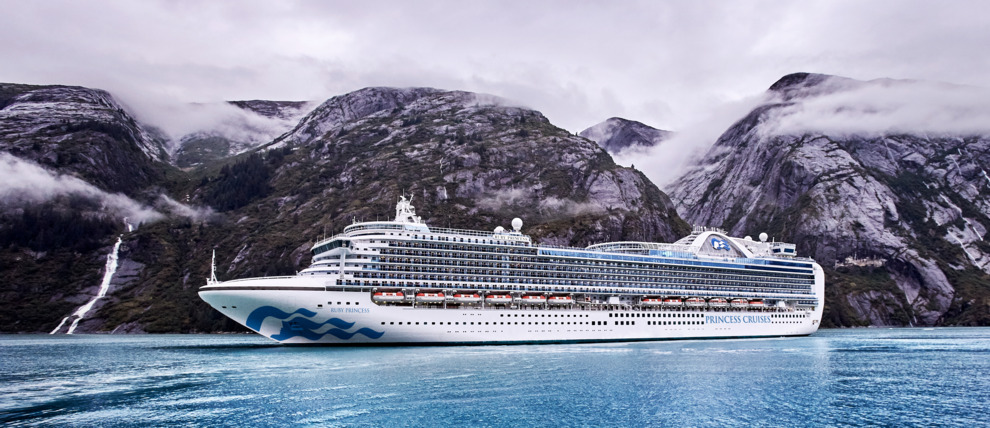 Princess Inside Passage with Glacier Bay
From Seattle's buzzing city streets to pristine Glacier Bay to a salmon capital (and a state capital, too).
Princess Cruises Inside Passage Glacier Bay from Seattle
No moment is missed on this busy Inside Passage with Glacier Bay cruise itinerary. It is ideal for those who want to spend as much time on shore as possible. There are four ports of call, three in Alaska and one in British Columbia. Only one full day is spent at sea, with an additional cruising day spent exploring the crystalline waters and remarkable glaciers within Glacier Bay National Park and Preserve. Princess Cruises offers this popular seven-day route out of Seattle.
Daily Itinerary & Sailing Dates
Below is a general itinerary for this cruise. Note that there are variations in the exact cruise itinerary between sailing dates. Ports of call, route, and details will vary. Be sure to request a cruise quote using the links below or with our cruise finder to see the most up to date information for the particular voyage you are interested in.
The busy waterside city at the edge of Puget Sound is a convenient and quite scenic embarkation point for this roundtrip itinerary.
Passengers enjoy their ship's abundant amenities on this itinerary's singular day at sea.
Many passengers set foot in Alaska for the first time on this popular Juneau port of call. The lively city offers a fitting welcome, with glaciers to tour, delectable fresh seafood to taste, and wildlife to see.
The route continues overnight to Skagway, and with an early morning arrival, gives cruisers a long day in port. Thousands of prospectors flowed through Skagway during the Klondike Gold Rush of 1897. That vibrant history is woven through many available shore excursions, whether it's a guided hike on the Chilkoot Trail, or a train ride up the precipitous White Pass.
On this day of scenic cruising, the route makes a slow circuit through one of Alaska's most extraordinary places: Glacier Bay National Park and Preserve. The cruise welcomes a park ranger on board for the day to provide narration and answer questions about the park's fascinating natural history.
Hundred of years before Ketchikan was "officially" established, the site was a thriving native Alaskan fish camp. Wild salmon still run here today, making the town's nickname "Salmon Capital of Alaska," as accurate as ever. For those passengers who've dreamt of fishing in Alaska, this is the ideal place to do it.
Docking for an evening in Victoria, British Columbia, this final port of call is enjoyed for its uniqueness on the route. The elegant city is British through and through, from its tidy gardens, to its dignified capital buildings.
Returning to Seattle by the morning, the route concludes at the Smith Cove Cruise Terminal.