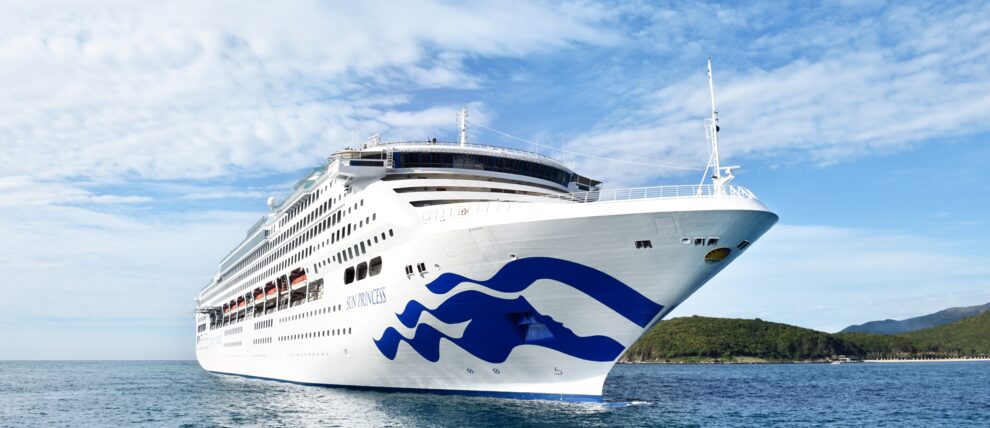 Inside Passage with Endicott Arm
Spend seven stunning days sailing Alaska's Inside Passage.
Inside Passage with Endicott Arm from Vancouver
The Inside Passage with Endicott Arm cruise is a roundtrip itinerary based out of Vancouver, BC. Run by Princess Cruises, passengers on this route benefit from the cruise line's long running experience sailing Alaska's waters. The itinerary includes two days at sea, one full day cruising through the beautiful Endicott Arm fjord, and three ports of call. Among those are Alaska's capital city of Juneau, historic Skagway, and colorful Ketchikan.
Daily Itinerary & Sailing Dates
Below is a general itinerary for this cruise. Note that there are variations in the exact cruise itinerary between sailing dates. Ports of call, route, and details will vary. Be sure to request a cruise quote using the links below or with our cruise finder to see the most up to date information for the particular voyage you are interested in.
Surrounded by the natural beauty of British Columbia and filled with all the things that make an international city entertaining, Vancouver is a favorite jumping off point for Alaskan cruises.
Today is spent at sea winding through the mountainous channels that make up the Inside Passage.
See Alaska's beauty up close on this first full day on land. Travel on a tour to Mendenhall Glacier. Ride up the Mt. Roberts tram for an alpine hike. Savor the small city's cuisine on a tasting tour. There's a shore excursion for every interest in Juneau.
Much of this tiny town is part of a national historic site. Dive into the adventurous history of the gold rush that put Skagway on the map by touring the town, taking a ride on the White Pass Railway, or adventuring along the original Chilkoot Trail.
Day 5
Endicott Arm/Dawes Glacier
Arching southward, the cruise spends a second day at sea sailing through Endicott Arm. The 35-mile fjord branches off the Stephens Passage and narrows to an end at Dawes Glacier.
Long before Ketchikan was "officially" established, the site was a Native Alaskan summer fish camp. Wild salmon crowd the town's waterways even today. For those passengers who have always wanted to fish for salmon in Alaska, this is the place.
Day 7
Cruising Pacific Ocean
It's been a busy cruise. Today simply enjoy the ship's amenities on your final day at sea.
Your cruise is complete! Before heading home or setting off on the next adventure, explore Stanley Park, one of the world's top urban greenspaces, and its stunning 17-mile seawall.