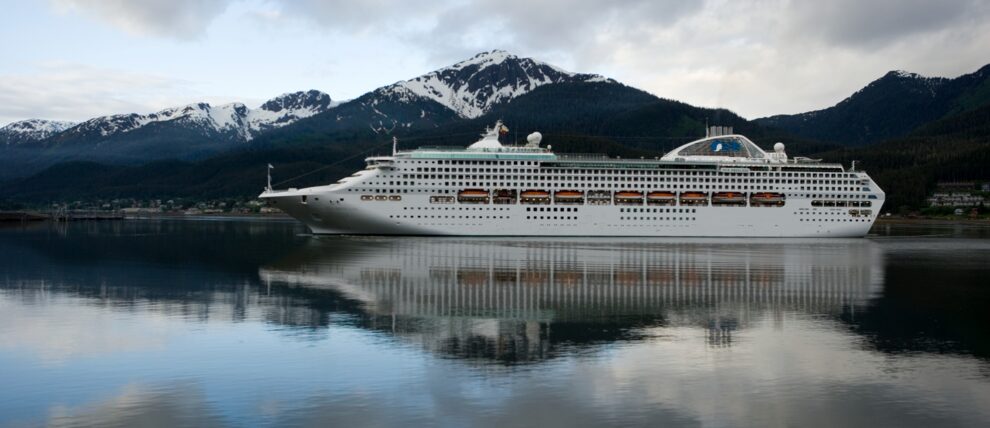 Inside Passage with Glacier Bay
A classic Vancouver-to-Alaska roundtrip route.
Inside Passage with Glacier Bay from Vancouver
This Inside Passage with Glacier Bay itinerary is a convenient roundtrip route based out of Vancouver, BC. Princess Cruises has a long history in Alaska and a particularly excellent shore operation, so the route is well-suited to the area's natural marvels and charming port towns. The itinerary includes three ports of call and three full days at sea, one of which is spent in Glacier Bay National Park.
Daily Itinerary & Sailing Dates
Below is a general itinerary for this cruise. Note that there are variations in the exact cruise itinerary between sailing dates. Ports of call, route, and details will vary. Be sure to request a cruise quote using the links below or with our cruise finder to see the most up to date information for the particular voyage you are interested in.
As cosmopolitan as it is rich in natural beauty, Vancouver is an impressive backdrop for a departing Alaska cruise.
Heading to their first port of call in Alaska, passengers spend this first full cruise day winding through a network of fjords, inlets, and barrier islands that comprise the Inside Passage.
This lively town is a fitting welcome to Alaska, with nearby glaciers to visit, numerous shore excursions to take, fresh seafood and craft brews to taste, and wildlife to see.
The tiny town of Skagway popped up during the Klondike Gold Rush. It was the way through which hopeful miners attempted to reach rumored gold in Canada. Today passengers can follow a similar path, albeit much more comfortably, via the White Pass Railway. Rather stay in town? There are many historic sites to explore by streetcar or city tour.
Keep that camera and those warm layers handy, today's a day to spend on deck. The cruise spends all of it sailing slowly through Glacier Bay National Park and Preserve. To make for an even more illuminating experience, a park ranger comes on board for the day to answer questions about the park's natural and human history.
Spend the day strolling Ketchikan's colorful boardwalk, on a guided rainforest walk, trip to a local raptor sanctuary, or aboard a coastal wildlife day cruise. Don't miss out on a seafood snack, Ketchikan is known for its scrumptious salmon.
Day 7
Cruising Pacific Ocean
The ship turns into the Gulf of Alaska and spends a full day at sea traveling south. Enjoy this final day relaxing on board.
The itinerary concludes in Vancouver. Farewell!