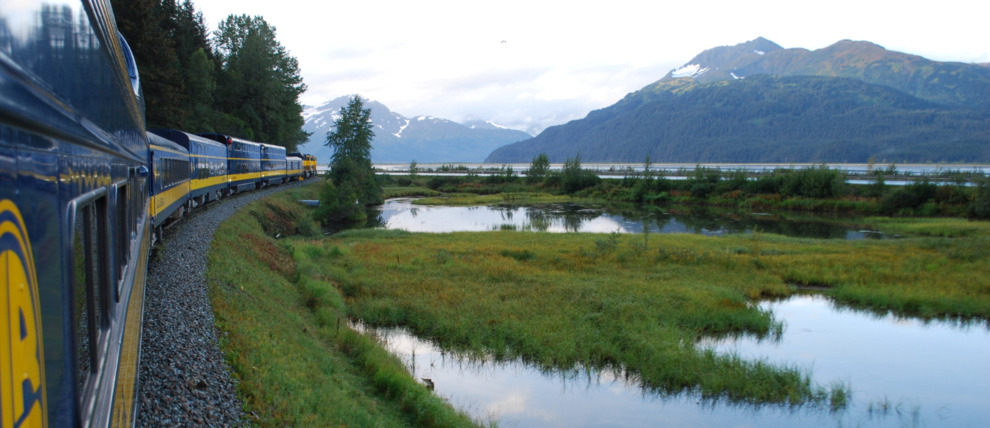 Alaska Railroad Seward
See glaciers, see mountains, see lakes and much more on the Seward rails.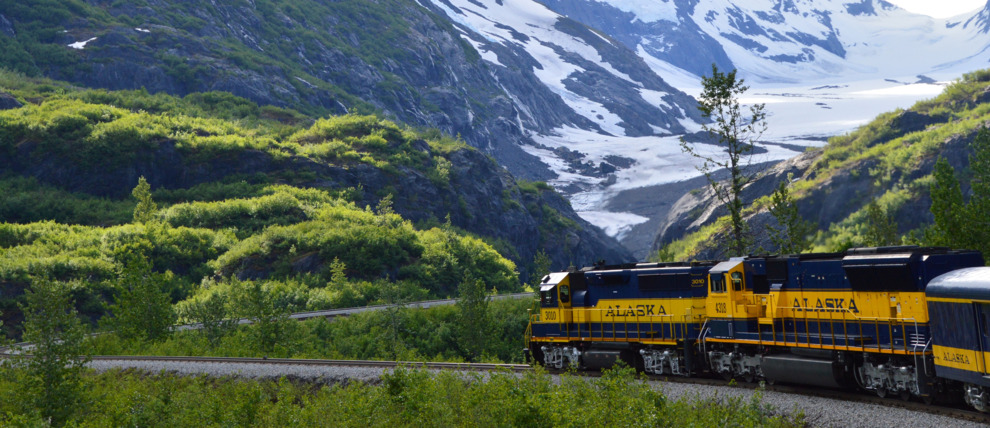 Alaska Railroad Seward
See glaciers, see mountains, see lakes and much more on the Seward rails.
The coastal town of Seward is connected by both road and rail. Both routes are wonderfully scenic, with views from the train often described as the best in Alaska. This is the Alaska Railroad's Coastal Classic route connecting Seward and Anchorage. One Coastal Classic train operates daily, departing Anchorage at 6:45 AM and arriving into Seward around 11:05 AM. The train heads north in the evening, departing Seward at 6:00 PM and pulling back into Anchorage at 10:15 PM.
The arrival and departure times in Seward make it easy for passengers to fit in a Kenai Fjords National Park day cruise. The train is also a convenient transportation option for Alaska cruise passengers booked on Inside Passage voyages. One important note about traveling north from Seward on the train: Although train service is offered from Seward all the way to Denali National Park and Fairbanks, passengers must overnight in Anchorage and then catch a northbound train out the next morning. Same-day service from Seward to Denali National Park is offered by the Park Connection Motorcoach. You can check out our Alaska Railroad schedule for more details on all rail routes and use our Alaska Transportation Finder to see availability and rates.
There are two levels of service on the Seward train. Check out our Adventure Class and GoldStar Dome pages to learn more about what they offer.
The Seward railroad depot is located at the north end of the Small Boat Harbor, so it's within easy walking distance of day cruise docks and hotels like the Harbor 360. Many local hotels run shuttles to the depot. There is also a free local Seward shuttle that stops at the depot every 30 minutes during the summer.
Alaska Railroad Seward Train Depot
410 Port Avenue
Seward, AK 99664
Because the railroad to and from Seward is so popular, we recommend booking tickets as early as possible using our online Train & Bus Express Checkout tool.