If you're coming to Alaska, you have to visit Seward. And if you're in Seward, here's what you have to see.
Spire Cove in Resurrection Bay
You may have already seen this place in pictures, but like so much in Alaska being there in person is something else. The iconic sea stacks in Spire Cove jut dramatically out of the water, lashed by waves and topped with trees. The contrast of jewel toned water, jagged rock faces, and often misty weather make for especially beautiful photos. So how do you see it? The cove can only be reached by boat. Most day cruises out of Seward take a spin through the Spire Cove as they make their way through Resurrection Bay.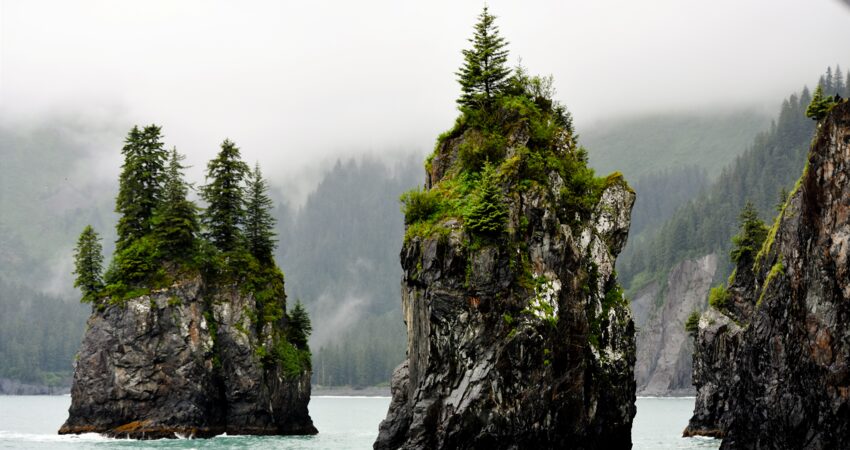 Exit Glacier
Though it isn't the grandest of Alaska's glaciers, Exit Glacier has two unique things going for it: It's a 20-minute drive from Seward and you can get up close to it, safely, by trail. Along the way signposts show where the toe of the glacier was at the given year. It's a striking depiction of how glaciers rapidly change. To reach the trailhead go to the Exit Glacier Nature Center either on your own or with a hiking guide.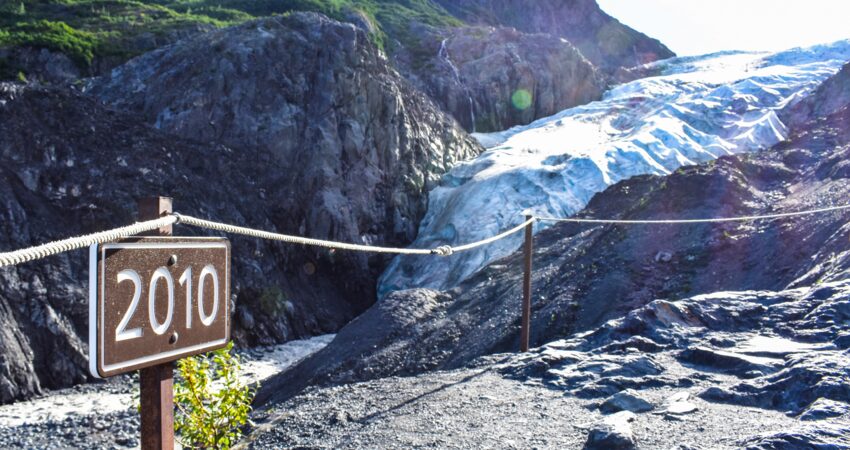 Resurrect Art Coffeehouse
In a small coastal town where misty, cool days are the norm, having a cozy place to grab a warm drink is a must. That's why the funky Resurrect Art Coffeehouse makes this don't-miss list. It's also a good spot to find local art. Ceramics, paintings in a variety of mediums, jewelry, and even stained glass are often on display.
Temperate Rainforest Trails
It might sound strange, but if you're on a popular seven-day itinerary connecting Seward, Anchorage, and Denali, this might be your only opportunity to walk through a forest of Sitka spruce. These fast-growing conifers can tower hundreds of feet tall, their canopy providing cover for lush ferns and mosses on the forest floor. Think misty fairy land surrounded by snow-capped peaks. Here's where to go in Seward: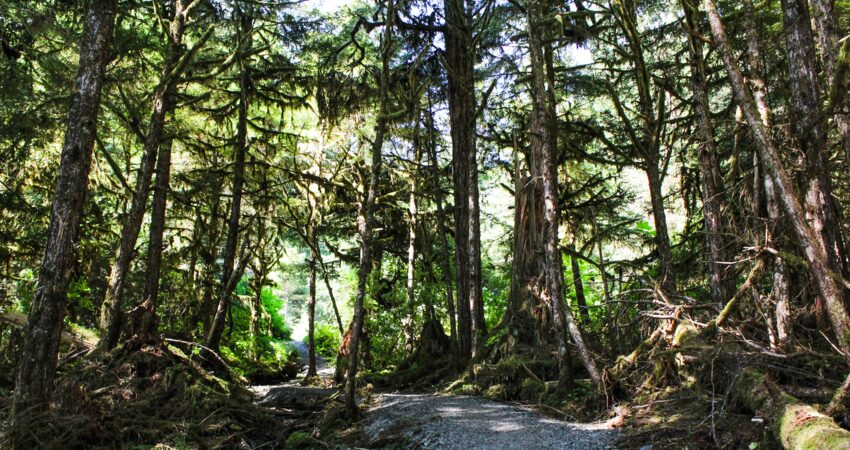 Alaska SeaLife Center
As the only marine wildlife rehabilitation facility in Alaska, the Alaska SeaLife Center is both a temporary and permanent home to a beautiful variety of animals. Here you can see salmon, seabirds, sea lions, sea stars, seals, and so much more. Save a few hours to enjoy this favorite Seward spot.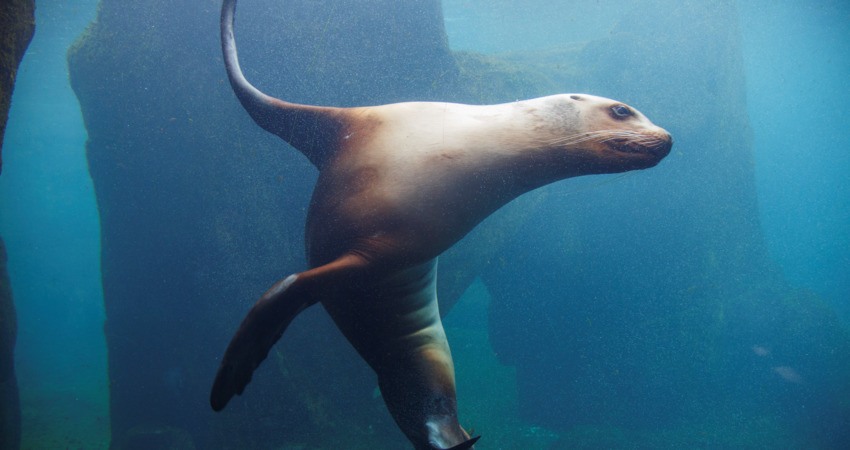 ---
More Like This: Top 5 Seward Hikes for Visitors
---
At Alaska Tour & Travel, we specialize in building custom trips for every timeline, personality, and budget. If you'd like to have an Alaskan plan your Alaska trip, give us a call at 800-208-0200.
---
Posted in: Best Things to Do, Favorite Places