The drama of Seward's surroundings makes for some remarkable hiking in this corner of Alaska. Mountains that rise straight from the ocean for thousands of feet. Temperate rainforests full of majestic, moss-draped trees. High alpine ridges where wildflowers bloom beside snowfields. It's a hikers dream. Here are a few of our favorite trails.
Easy Seward Hikes
Glacier View Loop
1 mile
This wide, wheelchair accessible trail leaves from the Exit Glacier Nature Center in Kenai Fjords National Park. It heads into a relatively young forest, by geologic standards, before arching along the outwash plain at the toe of Exit Glacier. Turn it into a moderate hike by continuing onto the Exit Glacier Overlook Trail. This trail is rougher, climbing to a rocky viewpoint at the edge of the glacier. This side trip to the overlook adds just over a mile to your hike.
Tip: Arrive early, parking is limited at the nature center and the lot fills up quickly. You can also book a shuttle from Seward if you aren't traveling by car.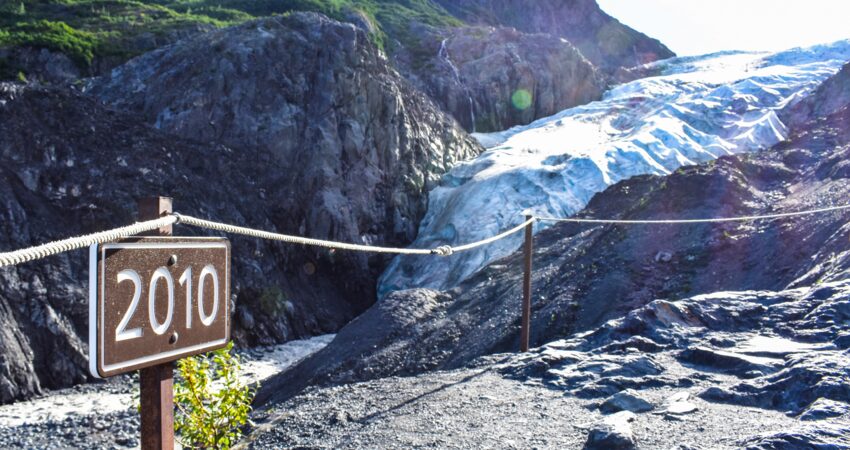 Two Lakes Trail
2 miles
Tucked at the base of Mt. Marathon near the Small Boat Harbor, the Two Lakes Trail is easy, serene, and quick to access. The trail makes a circuit through a quiet forest of Sitka spruce and hemlock. It can be rooty and muddy in places, but otherwise mild and downright magical, especially in a drizzle. Start the trail near the junction of C Street and 2nd Avenue behind the AVTEC building.
Tip: Just 10 minutes or so by foot from the harbor, this is a nice walk to take before or after a day cruise.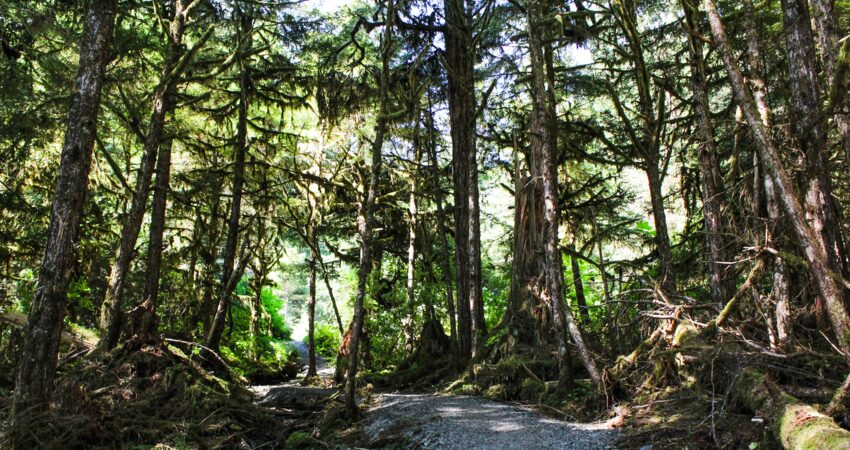 Moderate Seward Hikes
Tonsina Creek Trail
3-5 miles roundtrip
While the forest portion of this hike is a pleasure, it's beach access that makes the Tonsina Creek Trail so popular. Starting out among Alaska's classic coastal giants (Sitka spruce, in this case), the trail climbs gradually along the edge of Resurrection Bay. Eventually switchbacks drop you out of the forest and onto a long, rocky beach. Take a picnic and stay for a bit. It's a great place to spot whales, seabirds, and lots more marine wildlife.
The trail starts at the Lowell Point State Recreation Site upper parking lot. The daily parking fee is $5.
Tip: Salmon run through Tonsina Creek in August, often attracting bears. Keep an eye out, and give any bears you might see plenty of space.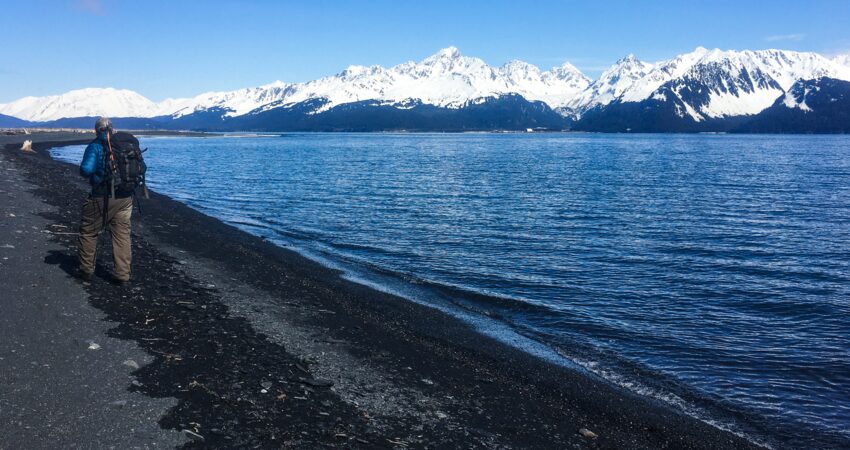 Challenging Seward Hikes
Lost Lake
14.5 miles roundtrip
1,820 ft gain (steadily over the first 5 miles)
One of Southcentral Alaska's classic treks, Lost Lake is known for exceptional natural beauty -- even by Alaska standards. The trail starts in an old growth forest. As you continue up the trail, the scenery slowly changes to lush river gorge and then rolling alpine with groves of dwarf hemlock and wildflower meadows.
You can hike this as an out and back from the Lost Lake Trailhead or the Primrose Trailhead at Primrose Campground, or as a through hike between the two.
Tip: This is a shared use trail. You'll likely pass mountain bikers on the way up, and they'll pass you on the way down.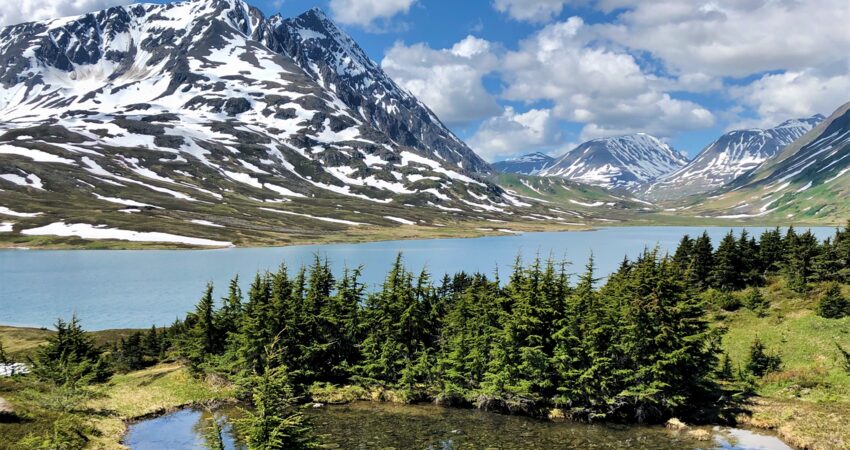 Mt. Marathon
4 miles roundtrip
2,923 ft gain
Along with Resurrection Bay, Mt. Marathon is one of Seward's most distinguishing features: It towers some 3,000 feet over town. There are two ways up, the wildly steep Runner's Trail (not recommended for most) and the less-scrambly but still challenging Jeep Trail (better option). The Jeep Trail starts steep but mellows slightly as it traverses up the front side of the mountain. You'll eventually break through treeline and gain the ridge for a long, but beautiful, hike to the summit.
Tip: The trail isn't as well marked as others, so check in with hikers you see along to make sure you're headed on the right path.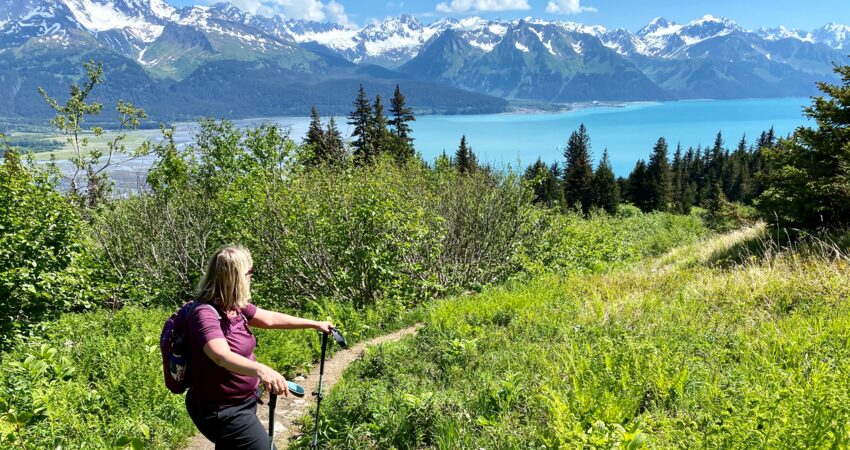 Harding Icefield
8.2 miles roundtrip
3,812 ft gain
This one's a challenging trail with a lot of elevation gain, but you'll forget it all when you reach the top. Or rather, when you reach the end of the trail, which peters out in the rocky, moonlike terrain at the edge of the Harding Icefield in Kenai Fjords National Park. Given the lush greenery and wildflowers on the way up it can feel like you've somehow ended up in Antarctica. Save this hike for clearer weather days, bring layers, and plan to see snow on the trail in the higher elevations well into July.
Tip: Don't have time or stamina for the whole trail? Marmot Meadows (about 1.5 miles in) or Top of the Cliffs (2.5 miles in) are good turnaround points. The trail starts at the Exit Glacier Nature Center.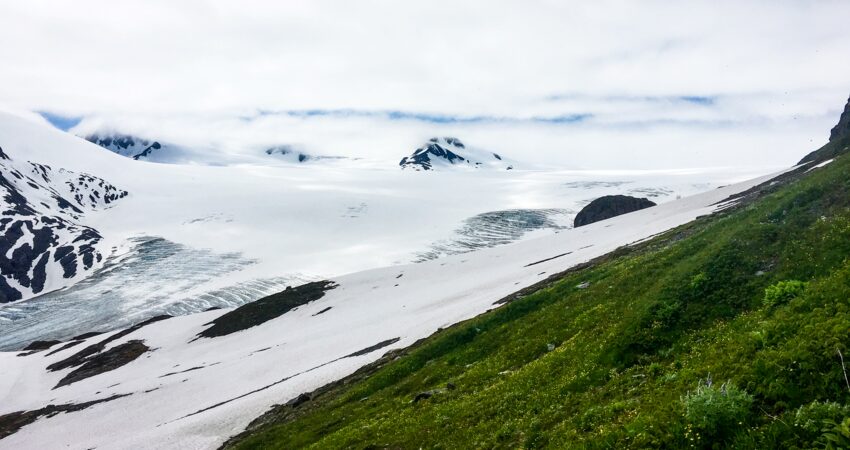 Go with a Guide
Rather hike with a local? Pick the Exit Glacier Naturalist Hike for a moderate guided hike to the Exit Glacier Overlook.
More Tips
Seward's combo of coastline and tall mountains often make for misty weather. Bring rain gear, even if the forecast calls for sun
Snow can linger in the higher elevations well into mid-summer. Ask around for current conditions, particularly before heading out on the challenging Seward hikes.
Watch for wildlife and be bear aware.
---
More Like This: Top 5 Anchorage Hikes for Visitors, Top 5 Denali Park Hikes for Visitors
---
At Alaska Tour & Travel, we specialize in building custom trips for every timeline, personality, and budget. If you'd like to have an Alaskan plan your Alaska trip, give us a call at 800-208-0200.
---
Posted in: Best Things to Do, Local Advice