Welcome to Alaska! Now Go Hike
Bordering Anchorage to the east are the Chugach Mountains, a range of craggy glaciated peaks interspersed with green valleys. Within that neighboring range you'll find some of Anchorage's best hikes. We've picked our top five trails for visitors with a rental car.
Easy Anchorage Hikes
Turnagain Arm Trail
1-10+ miles
With multiple access points along the Turnagain Arm, you can hike for just a few minutes or up to ten miles on this meandering path. It starts at Potter's Marsh and ends near Windy Corner. The trail winds through forests of spruce and cottonwood, through ferns and berry bushes. Here and there you'll get peeks of the Turnagain Arm to the south. Expect roots and muddy spots, but an otherwise mild hike. Keep an eye out for bear and moose as they frequent this trail, too.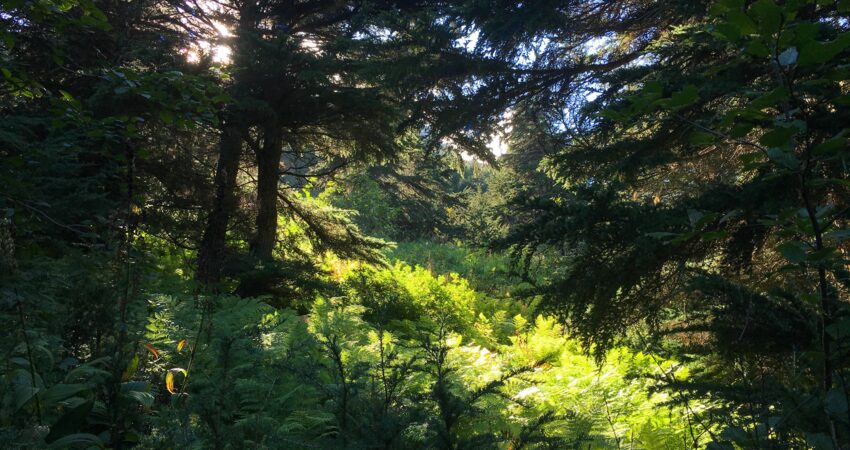 Glen Alps Overlook
Less than a mile
The Glen Alps trailhead is the starting off point for several trails including Flattop Mountain, which is probably the most traveled peak in Alaska. If you'd rather skip that strenuous climb, opt for the paved trail north of the parking lot. Sometimes called the Anchorage Overlook Trail, it's suitable for travelers with limited mobility. From up top you'll have panoramic views of the Cook Inlet, volcanoes, Anchorage cityscape, and even Denali. Check out Blueberry Loop (1.5 miles) if you'd like to hike a little longer.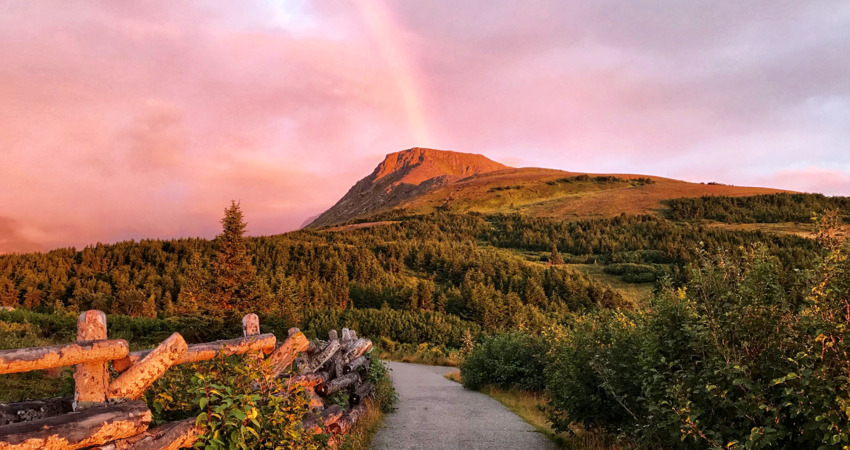 Moderate Anchorage Hikes
Arctic Valley
2-4+ miles roundtrip
Arctic Valley is a small ski area that comes to life with greenery and wildflowers in the summer. The main trail takes you up the valley to a saddle overlooking the Chugach. If you're feeling sporty, continue to the right up Rendezvous Peak or to the left up Mt. Gordon Lyon. Arctic Valley is a favorite of blueberry pickers when the low bush variety ripen in August. Take care driving up to the trailhead, as the gravel road is a bit rough in places.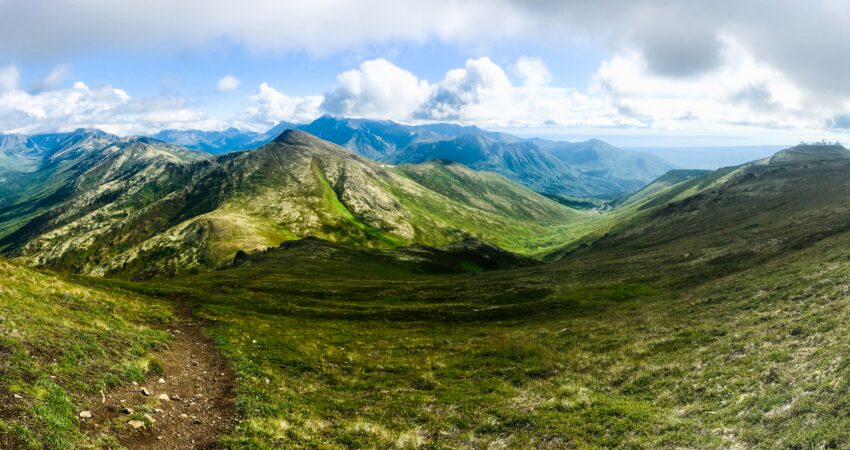 Rabbit Lake
8-9 miles roundtrip
The trek to Rabbit Lake ends at a dark blue alpine tarn flanked by the north and south Yuyanq' Ch'ex peaks. The name means heaven's breath in the Dena'ina language. The hike itself is an enjoyable one, with a rocky trail but a mild grade. You start above treeline, and after mile or two through patchy alders you'll enter a wide valley. Take snacks along. Rabbit Lake is the perfect place for a picnic.
Challenging Anchorage Hike
Wolverine Peak
10 miles roundtrip
You'll work hard work to reach the summit of Wolverine Peak, one of Anchorage's telltale front range massifs, but the trail itself isn't technical. The hike starts from the Prospect Heights trailhead. There are couple forks and turns, but follow the trail signs and you'll eventually make your way up and onto the long, arching ridgeline of Wolverine's northwest flank. From here follow the well-worn path to the craggy summit. The views are worth it!
Go with a Guide
Rather hike with a local? Go guided! Pick from an easier Chugach State Park Walking Tour, moderate Valley & Forest Hike, or adventurous Alpine Classic Trek. These guided hikes range from two to five miles and include transportation to the trail, snacks, and an experienced local guide.
Tips for Hiking in Alaska
You're in wild country, and that means there's wildlife. Be both bear and moose aware before you hit the trail. Check out this page for a more bear safety information.
Pack layers. Alaska weather is dependably undependable.
Cell service can be spotty. Take pictures of maps and download or print trail descriptions ahead of time so you have them even if you're out of service.
Be sure to pay trailhead parking.
---
At Alaska Tour & Travel, we specialize in building custom trips for every timeline, personality, and budget. If you'd like to have an Alaskan plan your Alaska trip, give us a call at 800-208-0200.
---
Posted in: Best Things to Do, Local Advice