Trip Report: One Guest's Perfect Alaska Roadtrip
In the summer of 2016 Jo D. and her travel buddy Sally flew to Alaska. They were set to embark on a 12-day Alaska trip, one that they'd first started talking about while cruising the Caribbean in 2014. Having wanted to see Alaska for quite some time but unsure about booking tours on her own, Jo D. came across an Alaska Tour & Travel ad and gave us a call. Together with Tyler, one of our reservation agents, Jo turned her list of must-see destinations into a memorable trip that would go on to inspire several of our favorite self-drive Alaska vacation packages.
Below is our recent Q&A with Jo, lightly edited for length.
How long was your trip? When did you travel? What was your itinerary?
We were in Alaska June 15 through 27, 2016. We flew to Anchorage and picked up our rental car at the airport. Stayed the first night in Anchorage, next in Talkeetna. Then two days at Denali, two days in Fairbanks, stopped in North Pole at the Santa Claus House, south on Richardson Highway to Copper Center for two days, Glenn Highway through Anchorage again to Seward for two days, Alyeska in Girdwood for one night, and our last day/night in Anchorage again.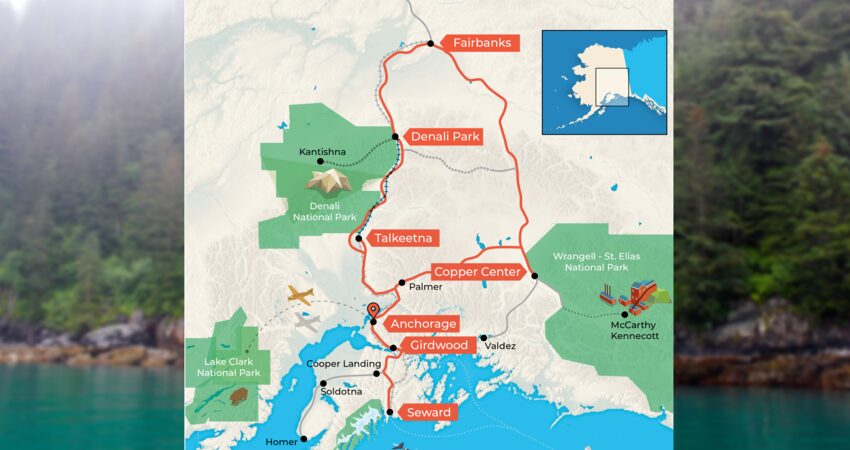 What went into your decision to rent a car for your trip, versus traveling by train/motorcoach?
Flexibility. We wanted to be able to stop and go when we wanted and take side trips if we saw something interesting. I had read about the Richardson Highway being scenic and less traveled and wanted to see it.
What were a few of your favorite places/experiences?
Wow. There was a "favorite" every single day. Loved Talkeetna and happened to see and walk thru the little cemetery there. So interesting! We went flightseeing the next morning and were in awe of the mountains. I would tell everyone not to miss Denali National Park. I loved the Kantishna bus tour, but my traveling partner thought it was long. We were so fortunate that the weather was good and saw Mt. Denali in full view each day we were there.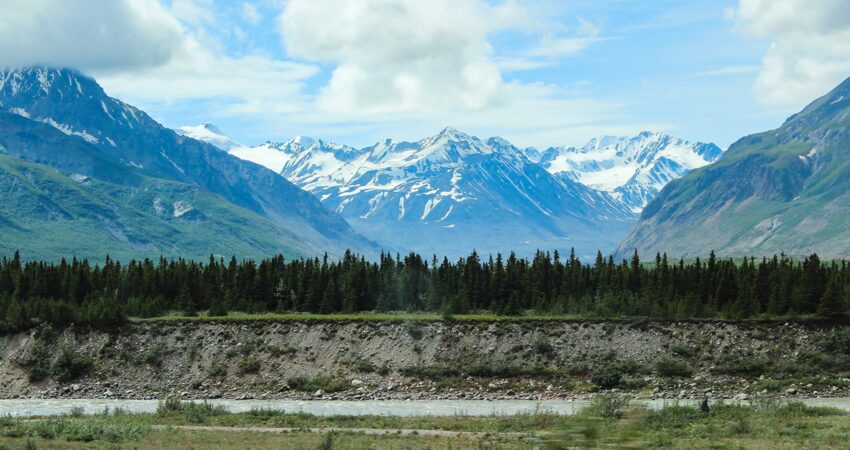 We didn't realize in the planning stages that we would be in Fairbanks for the Midnight Sun Festival, so being there at that time was a big highlight. We went on the Riverboat Discovery, and also went to the Museum of the North. The solitude of the Richardson Highway was so relaxing, and we stopped along the way and got to see the Trans-Alaska Pipeline up close. We went rafting at Copper Center and were in awe of the alpenglow on Mt. Drum.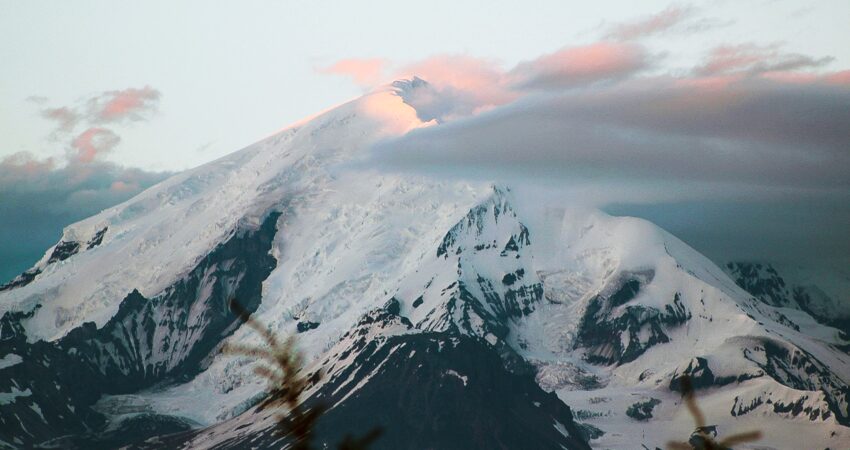 It rained the days we were in Seward, but still loved the Kenai cruise and hike to see Exit Glacier, as our lodge was just down the road. Just staying one night at the Alyeska Resort in Girdwood was not enough, but we did go to the Seven Glaciers restaurant and enjoyed a five-course dinner there. This was our one big splurge during the trip as far as meals were concerned. The next morning, we went to the Alaska Wildlife Conservation Center, then on to Anchorage....shopping, another museum, great food, watched the salmon fishermen next to our hotel, and went to the Ulu Factory.
Did you use anything special to help you navigate? Milepost, GPS, etc? How did you find getting around Alaska?
I'm an old-fashioned road tripper so I always take printed maps everywhere. We quickly found that driving in Alaska was very easy. Not many major roads to get lost on. Even Anchorage was not hard to navigate. We had GPS on our phones but knew we couldn't count on it outside tower range.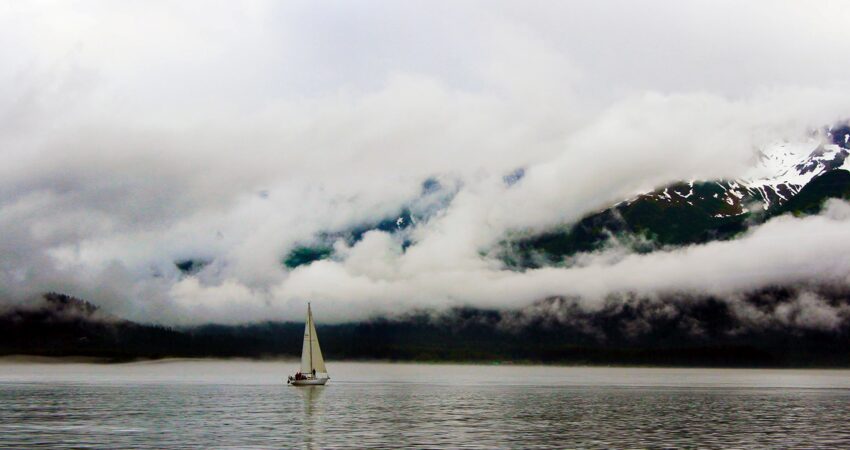 What advice do you have for future guests who want to travel by rental car in Alaska?
While gas stations weren't hard to find on the Parks Highway and in the Fairbanks and Anchorage areas, they weren't as plentiful on the Richardson and Glenn highways, so we always made sure our tank was full before leaving. We were traveling on a budget, so we stopped at the grocery stores for bottled water, soft drinks, breakfast rolls, and lunches. Doing that, we drove in some of the residential areas and saw a few local points of interest.
---
A big thank you to Jo for taking the time to reminisce about her Alaska trip and share these fantastic pictures with us!
---
At Alaska Tour & Travel, we specialize in building custom trips for every timeline, personality, and budget. If you'd like to have an Alaskan plan your Alaska trip, give us a call at 800-208-0200.
---
Posted in: Getting Around, Trip Reports