Four Tips for Saving on Transportation in Alaska
Even though southcentral Alaska's most popular destinations are clustered in a relatively small area compared to the huge scale of the state, traveling between them still takes a surprising amount of time. It also eats up a surprising percentage of most travel budgets. With that in mind, check out our quick tips for saving on transportation while you're in Alaska.
There are three main modes of transportation: Railroad, Park Connection Motorcoach, and rental car. Traveling by train in Alaska is a bucket-list experience for many, and rightfully so. It's fun and immersive, providing passengers comfort and friendly service along with some particularly special Alaskan views. It is also the most expensive way to travel.
Tip 1: Pick one or two routes you especially want to see by train (Seward to Anchorage is beautiful) and then utilize alternative transportation for the rest of your transfers.
The Park Connection Motorcoach is one great alternative. Tickets are less expensive, but traveling by coach is still scenic and quite comfortable. The Park Connection Motorcoach travels to almost every destination as the train, except for Fairbanks.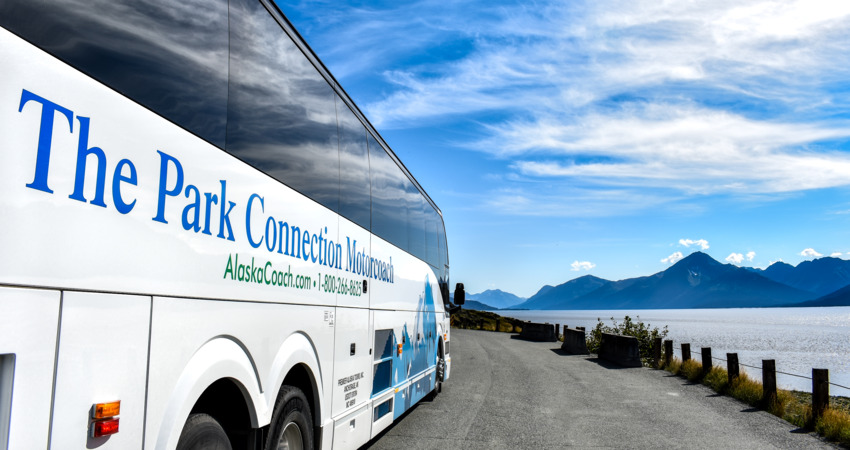 Tip 2: Compare rail and motorcoach prices using our Train & Bus Express Checkout.
This handy booking tool shows you side-by-side pricing for the Park Connection and railroad (including Alaska Railroad Adventure Class, Alaska Railroad GoldStar Dome, and the Wilderness Express and McKinley Explorer premium dome services where available).
Now, if you're going strictly by the numbers and traveling with a bigger group, the cost of individual tickets can add up.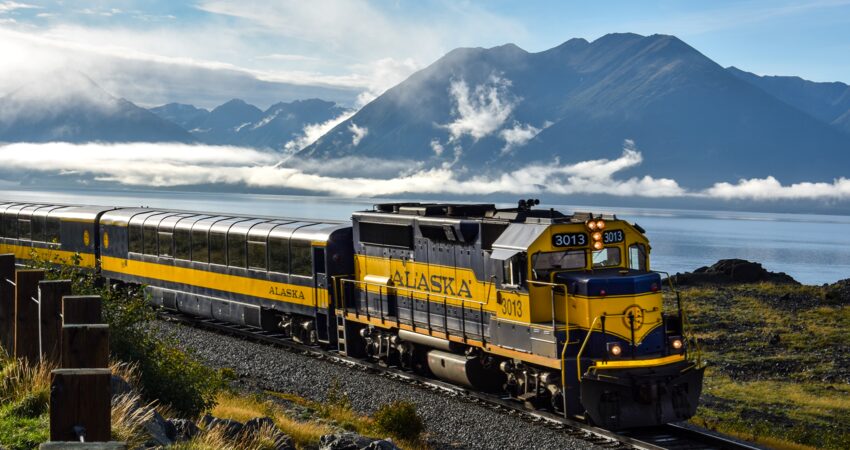 Tip 3: Consider renting a car if you're traveling with a group of three or more.
And, finally, since everyone likes a good deal...
Tip 4: Plan your trip with Alaska Tour & Travel rebates and discounts in mind.
These are just a few of the rebates we offer:
Free transportation on the Park Connection Motorcoach from Anchorage to Seward with the purchase of a day cruise to Kenai Fjords National Park.
Purchase any self-guided vacation package over $480 and receive a full rebate for your most expensive Park Connection Motorcoach segment.
Ride the Park Connection Motorcoach to or from Whittier for free when you book an Anchorage rental car with us. This is a perfect option for cruise passengers connecting their cruise trip with an independent land package.
Save $100 per traveler (up to two) when you book one of our self-drive vacation packages valued at over $1,000 per traveler.
---
At Alaska Tour & Travel, we specialize in building custom trips for every timeline, personality, and budget. If you'd like to have an Alaskan plan your Alaska trip, give us a call at 800-208-0200.
---
Posted on August 13, 2019 in: Getting Around, Local Advice