Alaska is well known as a relatively road-free place with only about 1,100 miles of highway in an area twice the size of Texas. But through those miles you'll find some of the most beautiful and accessible scenery in the state. Does the idea of a last frontier roadtrip tickle your travel fancy? Check out five of our favorite drives in Alaska.
1. Matanuska Valley
Glenn Highway, Mile 76-113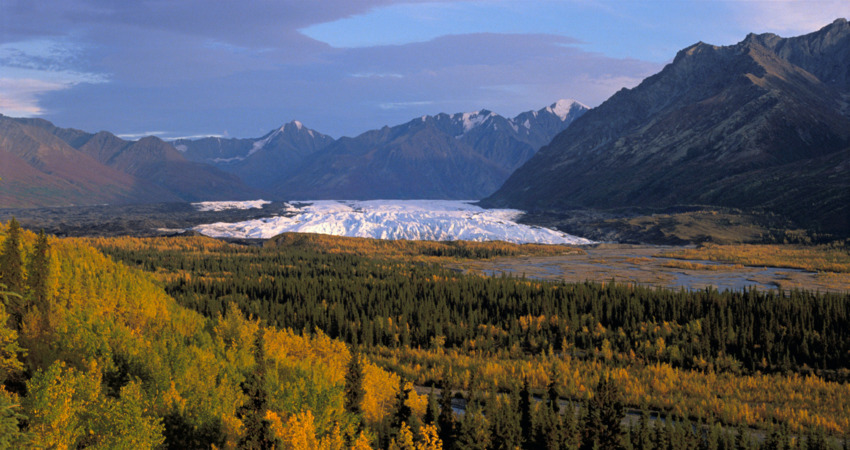 The variety of landscapes along this stretch of road are a feast for the eyes. As you drive north, they begin with the wide and braided Matanuska River, continue with formidable mountains in shades of grey and rusty red, and culminate with the dramatic Matanuska Glacier. The road is winding and shoulder-less in many places, but there are also several pullouts to safely stop and admire the views.
Drive it on the Great Alaska Roadtrip - Tour 184.
2. Thompson Pass
Richardson Highway, Mile 25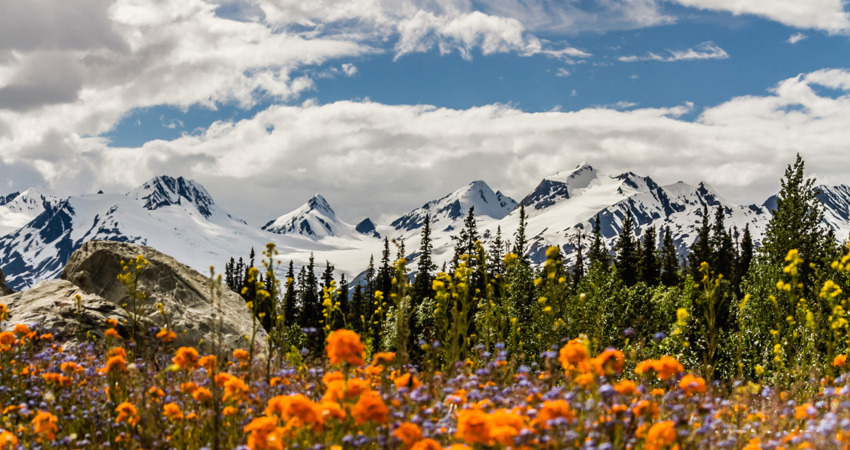 Known as the snowiest place in Alaska, in summertime 10-foot high road flags give you an idea of just how much snow Thompson Pass gets. The landscape at the top of the pass is formidable. Gorges cut through the lichen-covered mountaintops and in the distance nunataqs rise from bright white snowfields like shark teeth. Be sure your jacket is easy to reach, it's often chilly and windy at the pass.
Head that way on Alaska's Backroads & Scenic Highways - Tour 183.
3. Turnagain Arm
Seward Highway, Mile 80-115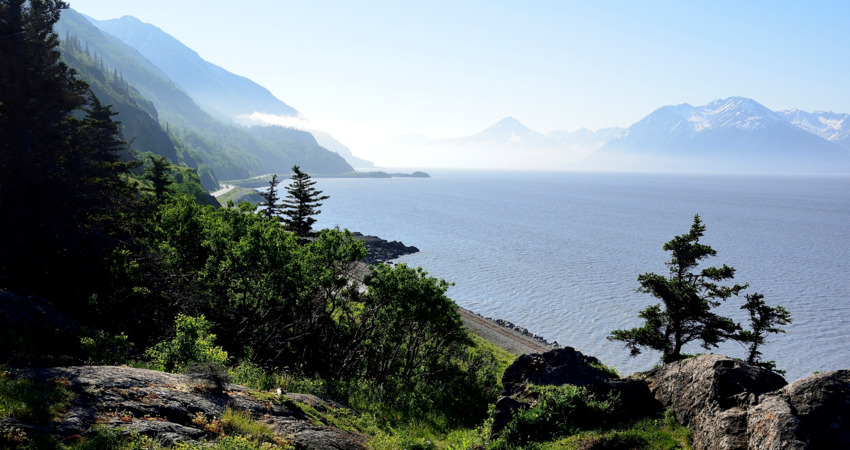 No matter how many times you drive the Turnagain Arm, you'll never see the same view. The water and weather are constantly changing, making this 40-mile stretch dynamically scenic. Across the way mountains rise up to 3,000 feet from the water. On the highway side cliffs and waterfalls line the road. When you can, look up. You can often spot Dall sheep grazing atop craggy spots that overlook the highway.
Cruise this stretch on the Alaska Discovery Self-Drive - Tour 168.
4. Broad Pass
Parks Highway, Mile 195-208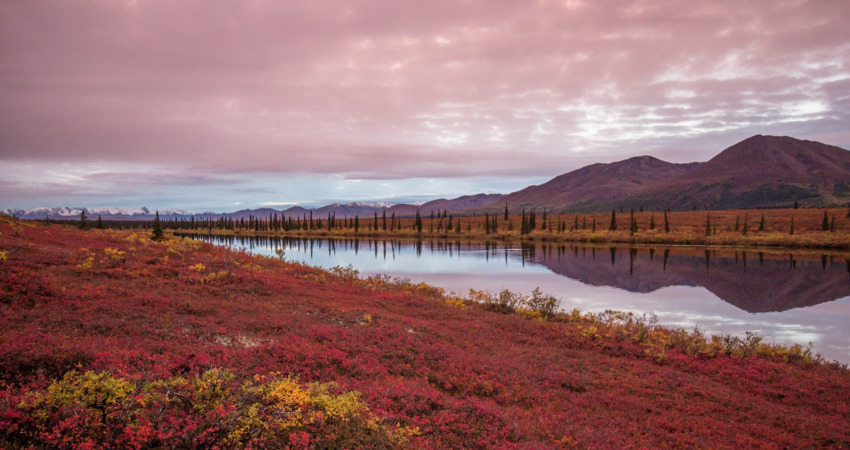 Much of the route north from Anchorage to Denali National Park is lined by dense forests that offer a few tantalizing peeks of the Alaska Range. At Broad Pass you'll climb above treeline into an expansive tundral plain. On the horizon are smaller peaks and glaciers, and closer to the road are kettle ponds that crisply mirror a big Alaskan sky. The area is especially beautiful in fall.
Explore those miles on Both Sides of Denali Self-Drive - Tour 148.
5. Cooper Landing
Sterling Highway, Mile 37-53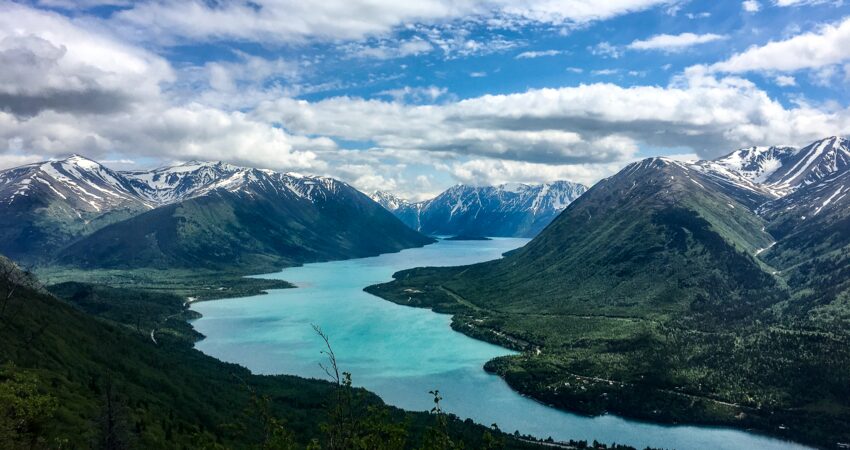 At the Sterling Junction the Sterling Highway breaks from the Seward Highway, meandering its way to the tiny town of Cooper Landing. Along this route you'll have time to savor the bright aqua-blue Kenai River and precipitous green mountainsides rising high above the valley floor. The stretch feels tucked in and a little secret, even during the popular salmon fishing season.
Pass through on the Alaska Small Towns Discovery - Tour 182.
Bonus: Drive it all!
The 14-day Alaska Glaciers & Wilderness Adventure - Tour 181 takes you through each of these routes, you'll just have to add a short detour to Cooper Landing on your way between Seward and Anchorage.
Take note, every one of our Alaska travel packages is fully customizable. You can change your arrival and departure cities, add days, and handpick activities to create your adventure, your way.
---
More like this: 3 Picturesque Pullouts
---
At Alaska Tour & Travel, we specialize in building custom trips for every timeline, personality, and budget. If you'd like to have an Alaskan plan your Alaska trip, give us a call at 800-208-0200.
---
Posted in: Getting Around, Local Advice