It's a firm fact of Alaska roadtripping: The driving part is just as beautiful, just as jaw-droppingly scenic, as the places you're driving to. Here are three of our favorite places for a roadside photo op.
1. Beluga Point
Mile 110.5 on the Seward Highway (6.5 miles south of the Anchorage)
Leaving Anchorage the Seward Highway quickly turns into a slim two lanes flanked by cliffs on one side and open water on the other. It's also one of the most stunning drives in all of Alaska, so be sure to stop and take it in (out of traffic) at Beluga Point. This rocky outcropping offers a stellar vantage point to watch the bore tide, plus a good place to spot beluga whales chasing salmon in the Turnagain Arm.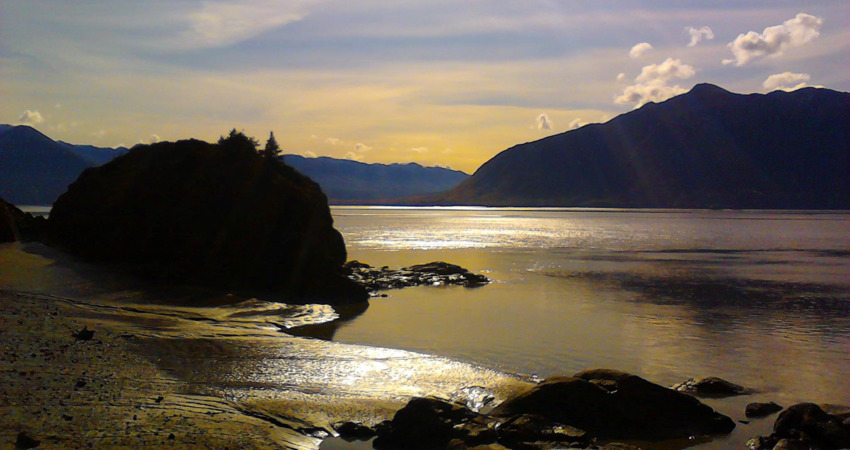 2. Denali View South
Mile 135.2 on the Parks Highway (between Anchorage and Denali National Park)
Stop here for a panoramic view of Denali and the noteworthy peaks that neighbor it. There is paved path to the rest area's lower viewpoint, and a short gravel trail that climbs to an upper viewing area. Interpretative signs point out mountain names and elevations: Mt. Foraker at 17,500, Mt. Hunter's north peak at 14,573, Mt. Dickey at 9,545. Even if the highest mountains are clouded in, the range's lower spires are dramatic in their own right.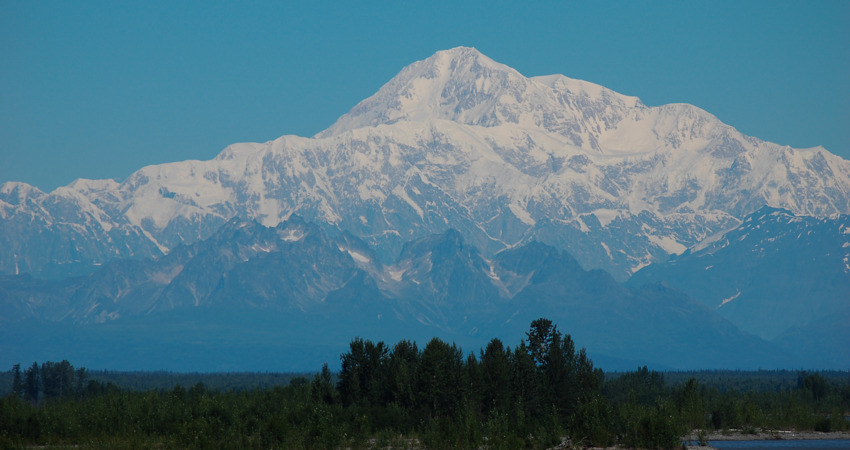 3. Matanuska Glacier State Recreation Site
Mile 101 on the Glenn Highway (between Anchorage and Glenallen)
If you're heading to Wrangell-St. Elias National Park or Valdez from Anchorage, this stop's for you. Views of the Matanuska Glacier come unexpectedly on the drive. One mile you're twisting and turning up a steep river valley, and the next the landscape blows wide open to reveal the glacier in all its glory. Savor that sight from the picnic area or on the short Edge Nature Trail. One note: This rec site does not provide glacier access, but it does have some of the best glacier views.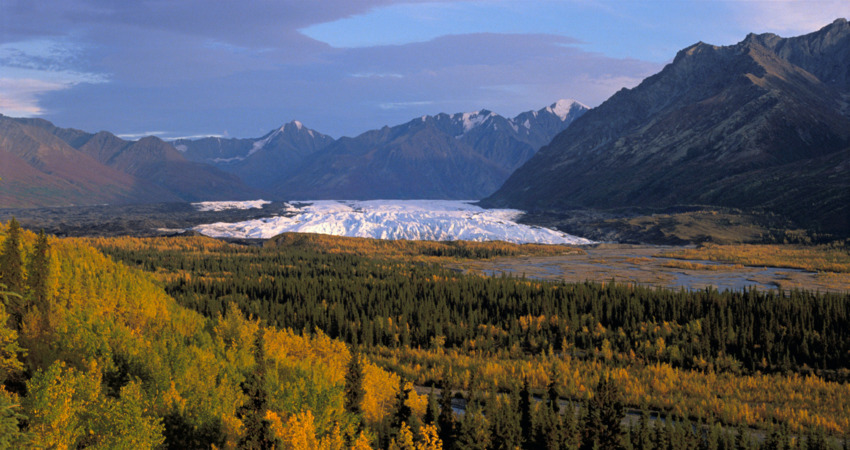 Still in the process of planning that Alaska roadtrip? Check out these itineraries for inspiration and get the details on Anchorage Car Rental (Adventure 4x4)rental cars permitted on Alaska's remote roads.
---
More Like This: Banned Roads in Alaska
---
At Alaska Tour & Travel, we specialize in building custom trips for every timeline, personality, and budget. If you'd like to have an Alaskan plan your Alaska trip, give us a call at 800-208-0200.
---
Posted in: The Short List