When Should You Travel in Alaska? It Depends
There's something to be amazed by in Alaska at any time of the year, be it whales migrating in May, or the northern lights blazing in December. But for most visitors, the best time to visit Alaska is from mid-May to mid-September, with the peak travel season from about June 15 to August 15. These months offer the most tour options, a good probability of clear weather, and the best wildlife viewing opportunities. Below is a breakdown of what is great (and not so great) about each month.
May
Come mid-May, the weather is warming and the mountainsides grow greener by the day. The trees in Anchorage usually leaf out around May 10, but the further north you go, the more likely it is to encounter ice and snow even through Memorial Day. Summer comes slowly in Interior Alaska.
Driest summer month.
Some tours and most hotels offer discounted "shoulder season" prices.
Temperatures are still cool.
Denali National Park tours cannot go as far into the park due to early season road conditions. The Park Road is not usually fully plowed until the first week of June.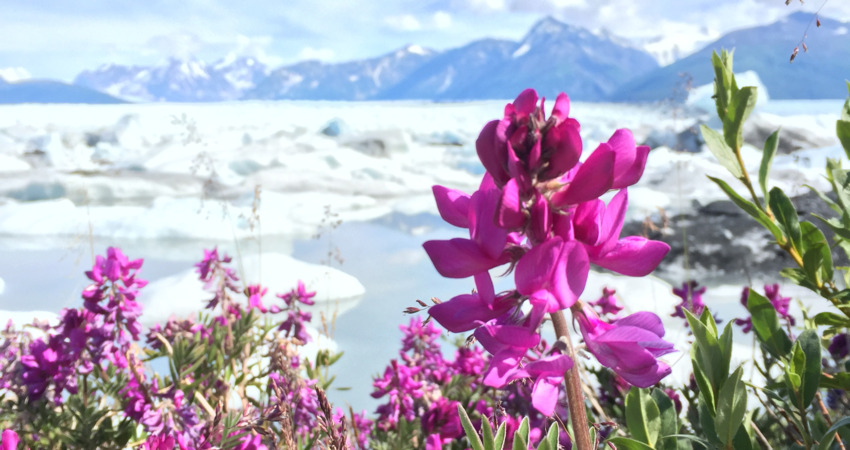 June
Many locals argue that June is the best month to see Alaska. With the long days and warmer air, the land bursts with life. Moose cows birth their calves, huge flocks of migrating birds return, and the state's major salmon runs begin.
Longest days. Summer solstice is around June 21.
Warmer days.
Flowers are in bloom.
Something else bursts to life: Mosquitoes. Pack repellant.
July
If Alaska can get crowded, July is when it happens. Trains, buses, boats, and hotels are full, and advanced reservations are imperative. If you are planning to visit Alaska in July, we recommend booking your vacation no later than February for best availability.
Warmest month of the year.
Eclectic statewide Independence Day celebrations.
Less flexibility for making plans on the fly.
Main tourist destinations have less elbow room than normal, but Alaska is a huge state. If you want to avoid the crowds, there are plenty of places to go.
August
Starting in mid-August the crowds lessen as the flurry of summer travel winds down. Wildlife, on the other hand, become more active as they spend their days feeding in preparation for winter.
Most of the mosquitos are gone.
Wild berries ripen.
Typically the rainiest month statewide.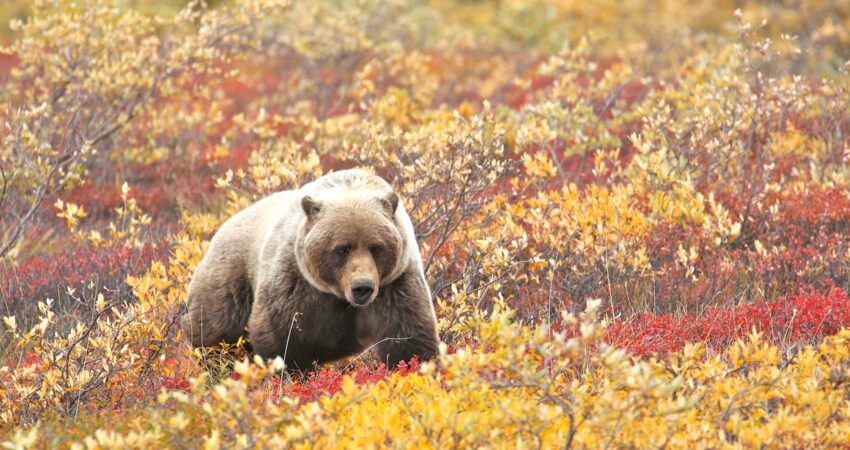 September
By mid-September, our brief summer tourism season is over. Temperatures are cooler, and nighttime once again brings true darkness. Beautiful fall colors come to the trees and tundra.
Fewer people.
Lower "shoulder season" prices.
Dark night skies afford a chance to see the northern lights.
Denali Park hotels and businesses close around the second week of September.
Winter Months
Winter is long in Alaska. All but the hardiest opt to visit in late February and March when there's more daylight and the temperatures are less extreme. Anchorage offers a plethora of cross-country ski trails and the world class ski resort, Alyeska, is just 35 miles south. Two popular winter events also occur during this time. Fur Rendezvous, a winter festival in Anchorage, begins in late February. The Iditarod sled dog race starts the first week of March.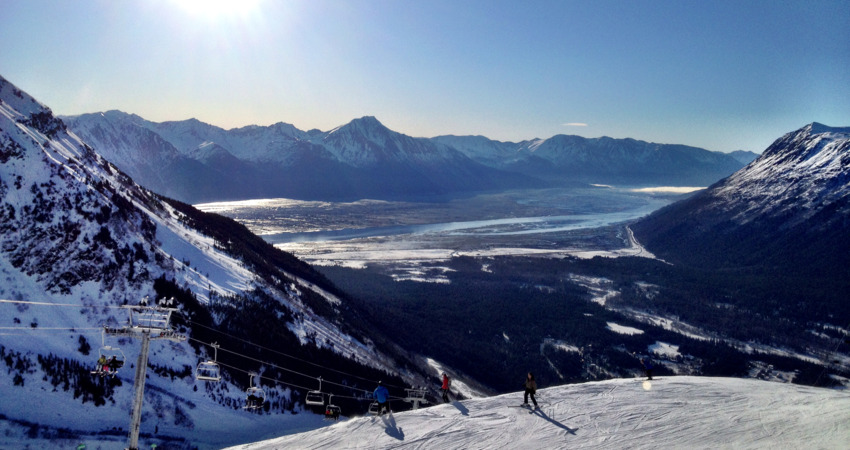 One More Thing…
Summer in Alaska is cooler and wetter than much of the lower 48, but Alaska weather is also highly unpredictable. Rarely is the forecast accurate. So, whatever the weather brings for your vacation, embrace it! The variability is part of the Alaskan experience. Come prepared and enjoy yourself whether the sun is shining or not. We hope to see you soon!
---
At Alaska Tour & Travel, we specialize in building custom trips for every timeline, personality, and budget. If you'd like to have an Alaskan plan your Alaska trip, give us a call at 800-208-0200.
---
Posted in: Local Advice