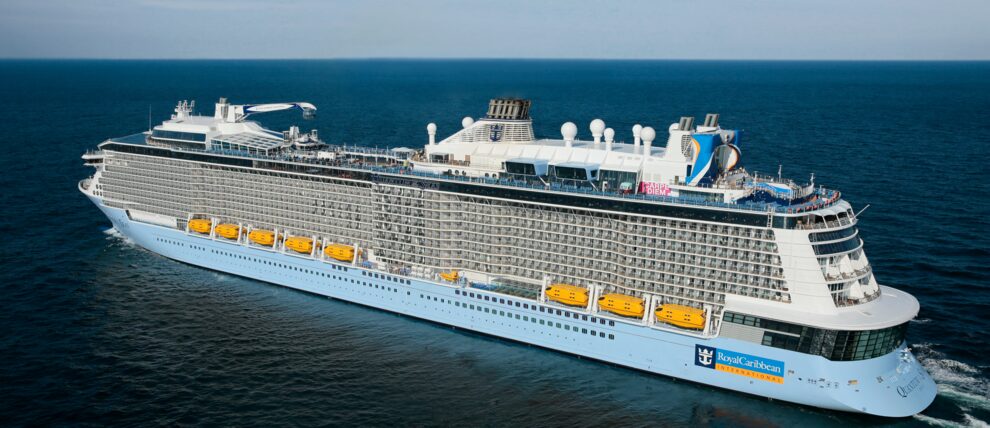 RCCL Inside Passage with Endicott Arm
Starring Endicott Arm and mighty Dawes Glacier, two natural wonders rarely visited by Alaskan cruises.
Royal Caribbean Inside Passage Endicott Arm from Seattle
The roundtrip Inside Passage with Endicott Arm route appeals especially to the first-time Alaska cruiser, striking a happy balance of two relaxed days on the water and four must-see ports of call. Those ports include Icy Straight, Juneau, and Skagway in Alaska, as well as Victoria, British Columbia, on the final evening of the cruise. A morning spent in the pristine, quiet waters of Endicott Arm is a favorite highlight for many. The route may vary depending on the sailing. The route is operated by Royal Caribbean Cruise Lines.
Daily Itinerary & Sailing Dates
Below is a general itinerary for this cruise. Note that there are variations in the exact cruise itinerary between sailing dates. Ports of call, route, and details will vary. Be sure to request a cruise quote using the links below or with our cruise finder to see the most up to date information for the particular voyage you are interested in.
Bordered by Puget Sound and shadowed by big mountains like Rainier and Olympus, Seattle makes a fitting introduction for the sights to come. A stroll through the famous Pikes Place Market before the evening departures is a must. It's the oldest continually operating farmer's market in America.
Day 2
Cruising Pacific Ocean
The route heads north, giving passengers their first full day at sea to enjoy the ship's many comforts and amenities.
On your first port call of the cruise, experience Native Alaskan culture along with an adrenaline rush by zipline at this small port of call in the Inside Passage.
Skagway sits on the tip of Lynn Canal, the deepest and longest fjord in North America. The setting is essential southeast, thousand-foot-high mountains, dense temperate rainforest, as well as the town's rich gold rush past. Myriad shore excursions range from rock climbing and horseback riding, to city trolley tours and train rides.
Day 5
Endicott Arm/Dawes Glacier & Juneau
The cruise spends the morning in Endicott Arm and alongside the sprawling Dawes Glacier before continuing to the bustling capital town of Juneau. Active excursions embark to nearby Mendenhall Glacier and whale watching tours head into Stephens Passage. Between trails, historic sites, and the Mt. Roberts Tramway, there's plenty to explore in town as well.
Day 6
Cruising Pacific Ocean
Take the day to enjoy your ship's entertainment and activity offerings as you leave the Alaskan Inside Passage for Victoria, British Columbia.
The elegant British Columbian capital city offers a distinctly Victorian shore experience. There are carriage rides to take, gardens to see, and even castles to visit. The cruise arrives into port in mid evening.
The itinerary ends where it began, in this bustling northwestern city on the bank of Puget Sound.