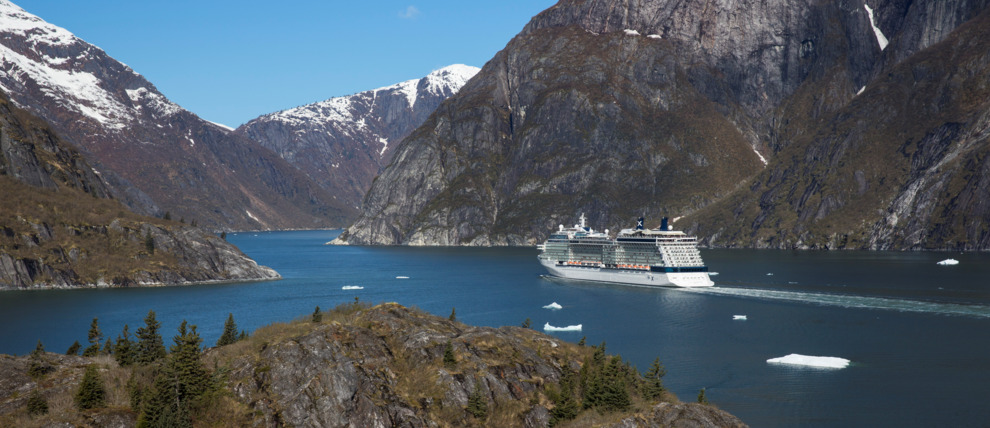 Round Trip Alaska Cruise Seattle
Sail the same path gold prospectors, explorers, and adventurous pioneers once took to Alaska.
Seattle and Alaska have shared a special connection for more than 120 years. The union was sparked when gold was discovered in Alaska and the Yukon Territory in 1897. With its relative proximity to the far north and established shipping infrastructure, Seattle became the gateway through which thousands of prospectors flowed north. Today, it's cruise passengers who flow north through Seattle on exciting Alaska voyages becoming enriched in a different sort of way.
Norwegian Cruise Lines, Celebrity, Princess, Holland America Line, and Royal Caribbean sail seven-day roundtrip Alaska cruises out of Seattle. Norwegian Cruise Lines sails out of the Bell Street Pier Cruise Terminal at Pier 66. The terminal is convenient to downtown Seattle. Pikes Place Market, the Seattle Aquarium, and the Space Needle are all within a 10- to 15-minute walk. Located on the north end of Seattle's waterfront, the Smith Cove Cruise Terminal at Pier 91 serves Celebrity, Princess, Holland America Line, and Royal Caribbean. There are several nearby walking paths and parks as well as a quaint shopping and dining district within the nearby Magnolia neighborhood.
Roundtrip Seattle cruises sail north out of Puget Sound, through the Salish Sea near Victoria, British Columbia, and into the Pacific Ocean. The first full day is spent at sea, either cruising the open ocean or winding through the protected waters of the Inside Passage. All cruises visit Juneau and Ketchikan with a third shore day in either Skagway or Sitka. Between ports of call, cruises spend at least a day exploring some of southcentral Alaska's most stunning tidewater glaciers. Cruise ships make a final stop in posh Victoria, British Columbia, before returning to Seattle.
A concierge service at both terminals provides luggage storage and local area information on cruise days. The Port of Seattle also offers complimentary luggage transfers to the airport through a program called Port Valet. At the end of their voyage, enrolled passengers' luggage is taken to the airport and checked to the final ticketed destination (on participating airlines). This convenient free service lets cruisers enjoy Seattle luggage-free and skip checking in and dropping bags at the airport.
Round Trip Alaska Cruise Seattle