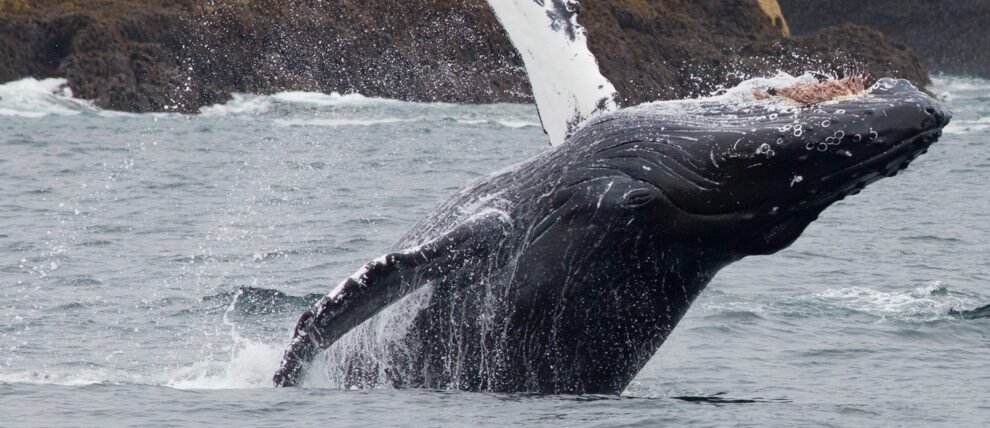 Whale Watching Tours
See Alaska's magnificent marine giants.
Alaska Whale Watching Tours
Whales are seen in Alaska throughout the year, but by far the largest concentration are in Alaska's waters from about April through September. Grey whales migrate through to feeding grounds in arctic waters. Humpbacks return to stay for the summer in places like the Inside Passage and Prince William Sound. Some whales also follow the salmon, with belugas swimming into Turnagain Arm and transient orca pods flowing into Resurrection Bay.
The day cruises listed below provide some of the best opportunities to see whales in Resurrection Bay and Kenai Fjords National Park. For travelers on an Alaska land package, getting onto the water to catch a glimpse at these marine giants is a must.