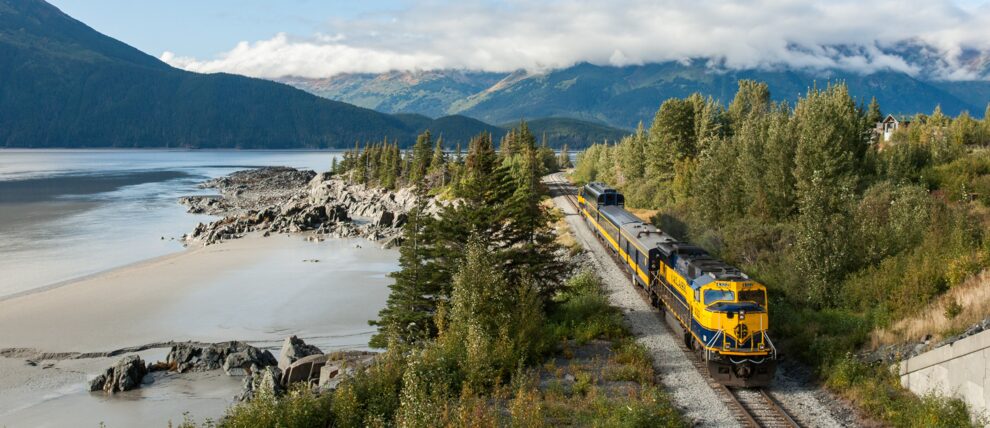 Alaska Railroad Anchorage
A city at the heart of Alaska's railbelt.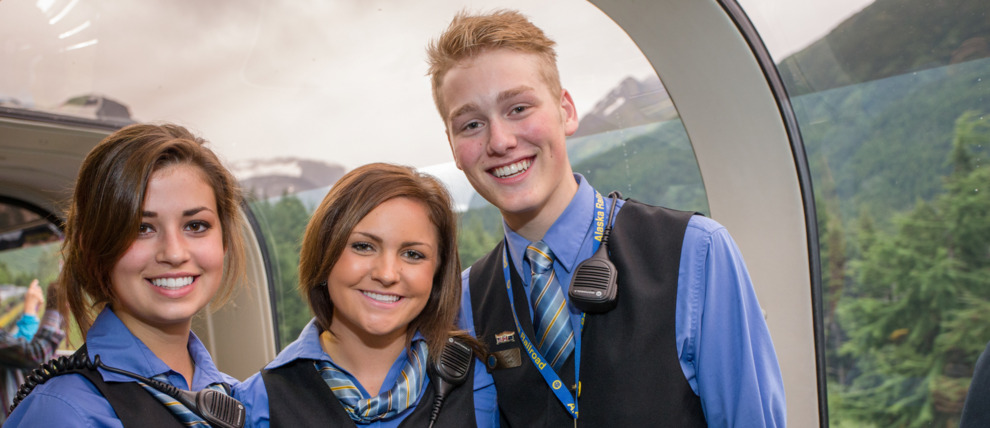 Alaska Railroad Anchorage
A city at the heart of Alaska's railbelt.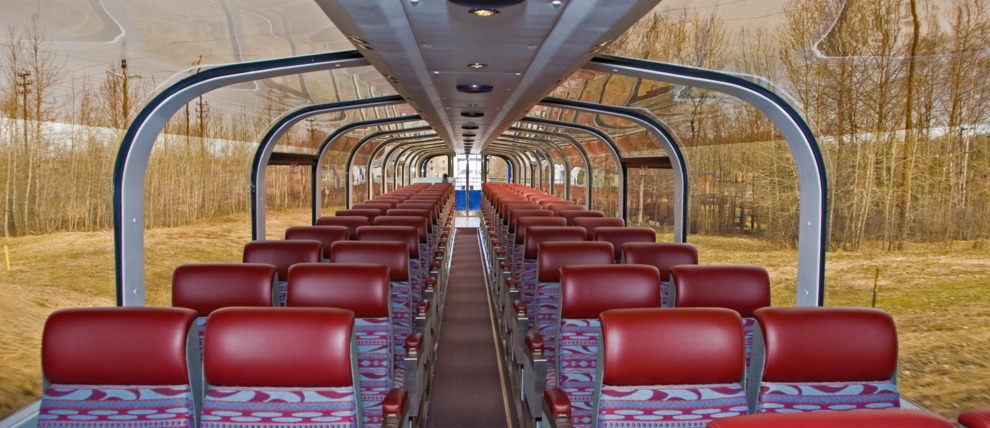 Alaska Railroad Anchorage
A city at the heart of Alaska's railbelt.
With its central location, from Anchorage travelers can easily access all 470 miles of the Alaskan railbelt. The Anchorage Depot in downtown serves every Alaska Railroad route and two specialty dome train services, the Wilderness Express and McKinley Explorer.
The Coastal Classic route connects Anchorage to Seward. The southbound train departs at 6:45 AM daily, arriving in Seward at approximately 11:05 AM. The return train to Anchorage departs at 6:00 PM and arrives back in Anchorage at 10:15 PM.
For visitors traveling north to Denali National Park or Fairbanks, the Denali Star train departs the Anchorage Depot daily during the summer at 8:15 AM. The southbound Denali Star from Fairbanks arrives at 8:00 PM. The full route to Fairbanks takes 12 hours, so most passengers travel to Talkeetna and/or Denali National Park and stay for a few nights before continuing. Wilderness Express private dome cars travel on the same timetable. The McKinley Explorer train leaves an hour later at 9:15 AM. It does not travel all the way to Fairbanks, only Denali Park.
The third rail option from Anchorage is the Glacier Discovery train. It makes one daily roundtrip run to Grandview and back. The train stops in Whittier in the morning and evening, making it perfect for passengers on Inside Passage cruises either beginning or ending their voyages in the small port town. It's also a fun option for visitors looking for a unique day trip out of Anchorage.
For all rail routes, check out our Alaska Railroad schedule for more details. You can also use our Transportation Finder to see availability and rates.
Most Anchorage hotels provide shuttles to the Anchorage Depot. For those that do not, taxis and ride shares are readily available. For an even more convenient option, many visitors opt to stay at the Wingate by Wyndham. The hotel is located within walking distance of the depot.
Alaska Railroad Anchorage Depot
411 West 1st Avenue
Anchorage, AK 99501
Ready to book train travel? It's easy. You can get started now with our simple Train & Bus Express Checkout tool.
Alaska Railroad Anchorage