Even if you're an avid national park visitor with lots of stamps in your park passport book, Alaska's parks are a different sort of experience. They are massive, remote, and largely inaccessible but by small plane. Most have no roads or trails. Only a handful have facilities within their boundaries. They're wild and untouched.
But, with a bit of effort and knowhow, Alaska's "elite 8" national parks are within your reach. Trust us, it'll be worth it!
1. Denali National Park
Though Denali National Park is one of the most "accessible" park in Alaska (you can reach the entrance by both train and car/motorcoach) to see the big mountains at its core you'll want to hop aboard a flightseeing tour from Talkeetna. In an hour you'll fly among some of the park's most beautiful and dramatic landmarks: The Kahiltna Glacier and vast Ruth Gorge, Foraker, Mather, Moose's Tooth, and even Denali itself.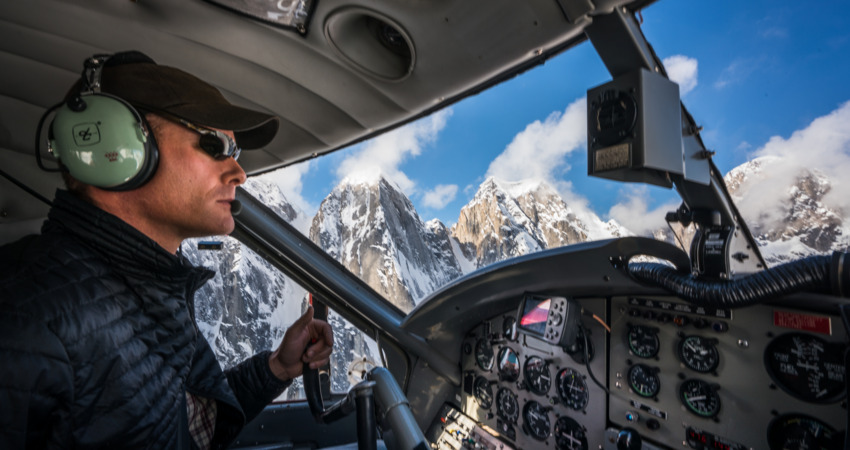 2. Kenai Fjords National Park
Like Denali National Park, you can reach the boundary of Kenai Fjords easily by rail or road to Seward, but to delve deeper go by boat ... and ALSO by foot. A Kenai Fjords day cruise is a must. So is taking time to walk the trails around the Exit Glacier Nature Center. Interpretative displays throughout bring the park's glacial history to life.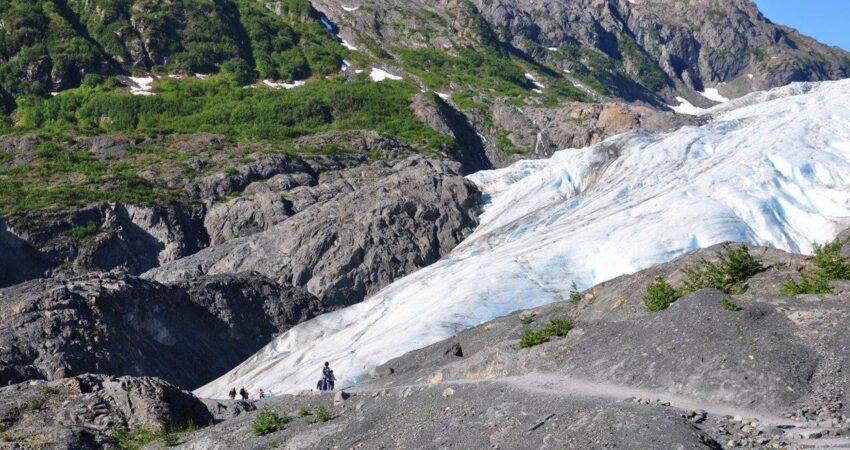 3. Wrangell-St. Elias National Park
At 13-million acres, Wrangell-St. Elias is the largest national park in the U.S. The park's main visitor center is located just off the Richardson Highway in Copper Center and there is a noteworthy park ranger outpost at the old Kennecott copper mine within the park. But here's our favorite tip for seeing this park: If you're coming to Alaska by commercial plane, try to sit on the right side of the aircraft (or, when you depart, sit on the left). The flightpath takes you right over the southern border of Wrangell-St. Elias and the views are sensational.
4. Katmai National Park
Heard of the Brooks Falls bears? That's Katmai. Book a bear viewing trip from Anchorage or Homer well in advance (bear activity peaks in July) and plan extra time in your itinerary in case your trip is delayed or rescheduled for weather.
5. Lake Clark National Park
Lake Clark is just north of Katmai and closer to Anchorage. This makes it an ideal day-trip destination from the city. Our favorite trips center around bear viewing, whether it's from a covered boat on a mountain lake or along a sandy beach bordering a pristine blue bay.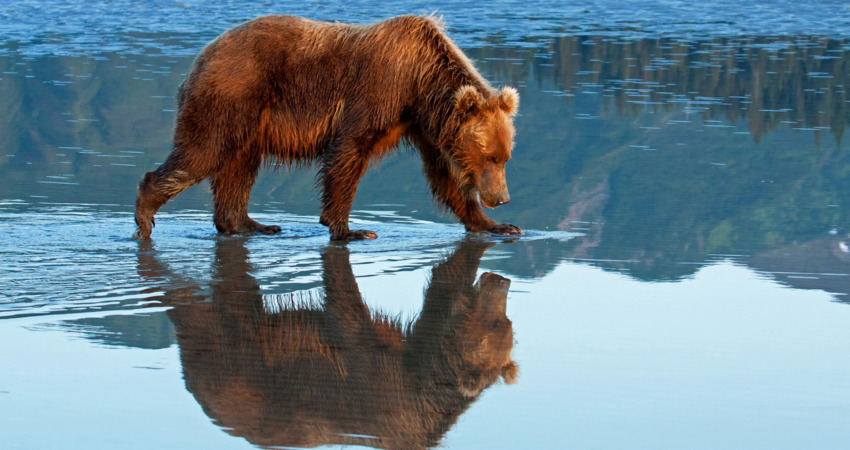 6. Glacier Bay National Park
Most visitors to this extraordinary park in southeast Alaska come aboard a cruise ship. The park service only allows two or three ships into the park per day, so look for cruise itineraries that specifically feature Glacier Bay. On the day of, check the onboard Park Ranger schedule and plan to spend much of your day on deck. Warm layers, a good rain/wind shell, and binoculars are keys to experiencing the exceptional beauty of Glacier Bay from a cruise ship.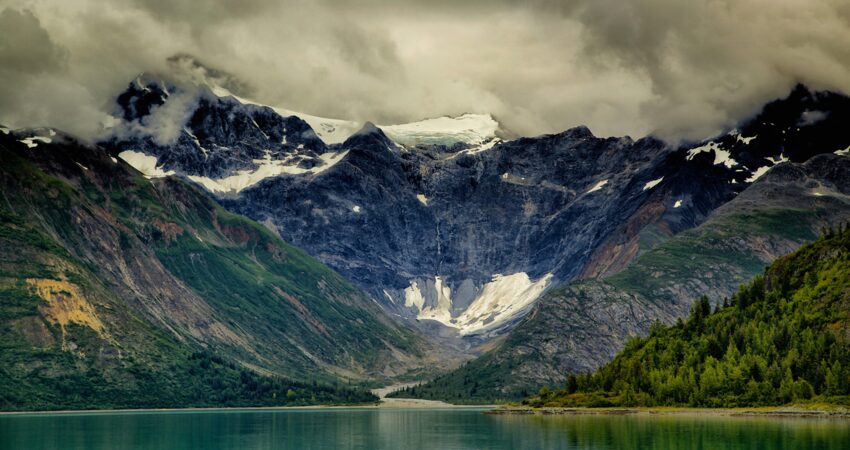 7. Gates of the Arctic National Park
Gates of the Arctic encompasses some eight million acres of untouched wilderness above the Arctic Circle. Within it are pristine wild rivers fed by snowpack in the Brooks Range, vast swaths of tundra, and granite valleys that rival those in Yosemite. Pair a visit to Gates of the Arctic with a roadtrip north from Fairbanks on the Dalton Highway. The road parallels the east boundary of the park for about 75 miles.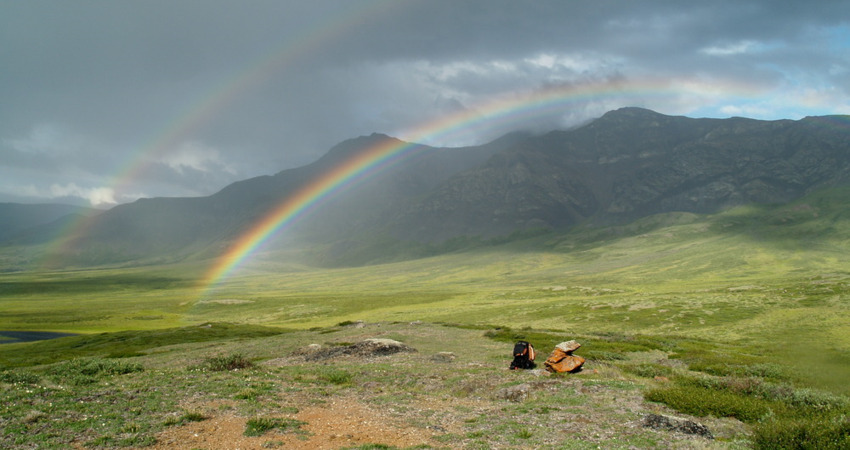 8. Kobuk Valley National Park
Never heard of it? Many locals haven't either! The million-acre park in northwest Alaska is home to the Great Kobuk Sand Dunes (yes, sand dunes in the Arctic!) and sees a twice-yearly migration of the massive Western Arctic Caribou Herd. To visit the dunes, take a commercial flight from Anchorage to Kotzebue and then switch to an authorized air taxi into the park. Check out the Northwest Arctic Heritage Center for park information, Arctic ecosystem and culture exhibits, and ranger-led programs while you're in Kotzebue.
Want to know more? Check out our Alaska National Parks page for more details about park transportation, lodging, and activities.
---
At Alaska Tour & Travel, we specialize in building custom trips for every timeline, personality, and budget. If you'd like to have an Alaskan plan your Alaska trip, give us a call at 800-208-0200.
---
Posted in: Alaska Parks, Local Advice