Though it's the smallest of Alaska's national parks, the grandness of Kenai Fjords is undoubtable. It's a park that straddles worlds. Temperate rainforests meet the ice ages, teeming wildlife meets glacial fortresses. Here's all you need to know to take it all in.
What is Kenai Fjords Best Known For?
Yellowstone has Old Faithful, Yosemite has El Cap, Denali has...well, Denali. Kenai Fjords is known not for one or two iconic sites, but rather a trio of nature's grandest landscapes. The park service puts it well: This is where mountains, ice, and ocean meet.
The Harding Icefield is one of the park's most distinctive features. Between the icefield itself and the 14 glaciers that stem from its ancient depths, more than half of the park is covered in ice.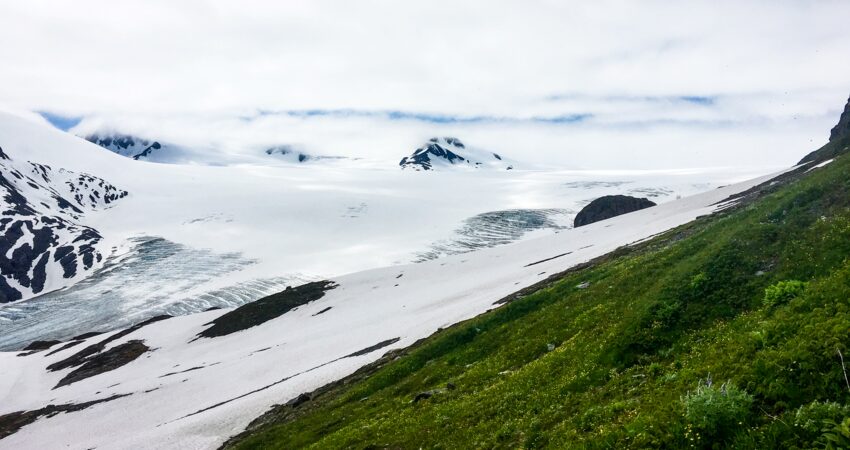 In stark contrast to the hundreds of miles of beautiful but austere frozen terrain is Kenai Fjords' thriving coastal ecosystem. Hundreds of miles of rugged coastline trace the park's southern boundary, unfurling as cliffs, coves, and serene fjords. The park is populated by orange-beaked puffins and black-legged kittiwakes, harbor seals and sea lions, porpoises and humpbacks, resident and transient orcas, black bears and mountain goats. And that's only to name a handful of the myriad wildlife you may see.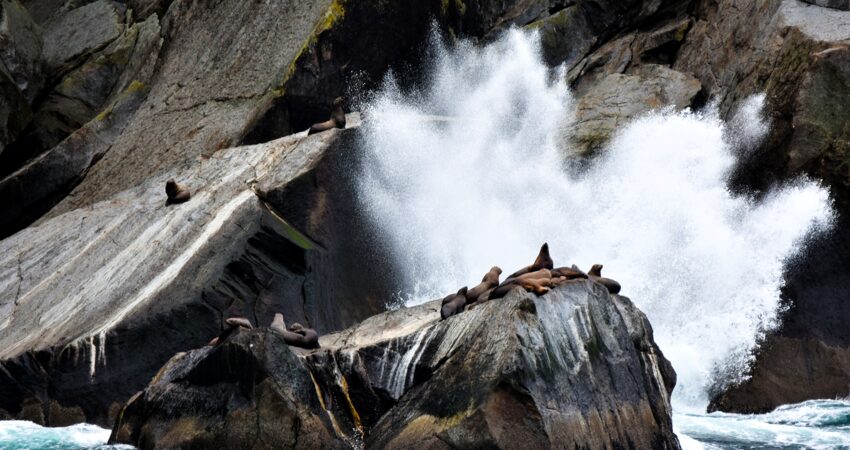 How Do You Get There?
Kenai Fjords is the closest national park to Anchorage, making the area easy to access by both road and rail. Seward, a small coastal town nearest the park, will be your destination.
Take the train from Anchorage to Seward. The Alaska Railroad runs its Coastal Classic train to Seward once daily in the summer. The train leaves Anchorage at 6:45 AM and pulls into Seward at about 11:20 AM.
Duration - 4.5 Hours | Tickets - $105 to $243 depending on date and service class
Take a motorcoach from Anchorage to Seward. With two daily departures to Seward in the summer, the Park Connection Motorcoach is an efficient, affordable way to get to Kenai Fjords National Park. Coaches depart from downtown Anchorage and drop off near the park visitor center in the Seward Small Boat Harbor.
Duration - 2.5 Hours | Tickets - $75
Drive yourself. Pick up a rental in Anchorage, and take your time driving the Seward Highway on your own.
And Then How Do You Get Into the Park?
You've got three primary options: By road, foot, and boat.
Although Kenai Fjords is one of only three road-accessible national parks in Alaska, that single road only goes a little way into the park. It ends at the Exit Glacier Nature Center, about 12 miles from Seward. The nature center is also the start of the Exit Glacier and Harding Icefield hiking trails. More on that below.
If you've traveled to Seward by train or coach, you can catch a ride to Exit Glacier with a local shuttle service or taxi. Check with the main visitor center in the Small Boat Harbor for available options. There is limited cell service at Exit Glacier, so be sure to coordinate your return trip in advance.
Aside from by land, no trip to Kenai Fjords is complete without a little ocean exploration. Which brings us to...
What Should I Do When I'm There?
You've got some stellar choices, depending on your interests and time in the area.
Take a Kenai Fjords day cruise. That famous wildlife, that coastline, those bays and tidewater glaciers? You'll see it all on a day cruise into the park. These are two favorite options:
These cruises are narrated by the boat captain and include a meal onboard. Routes vary daily based on weather, glacial changes, and the movement of wildlife, but you can expect to see tidewater glaciers, sea lion haul outs and harbor seal habitats, seabird rookeries, otters, and maybe even whales in some of the most dramatically beautiful coastal settings.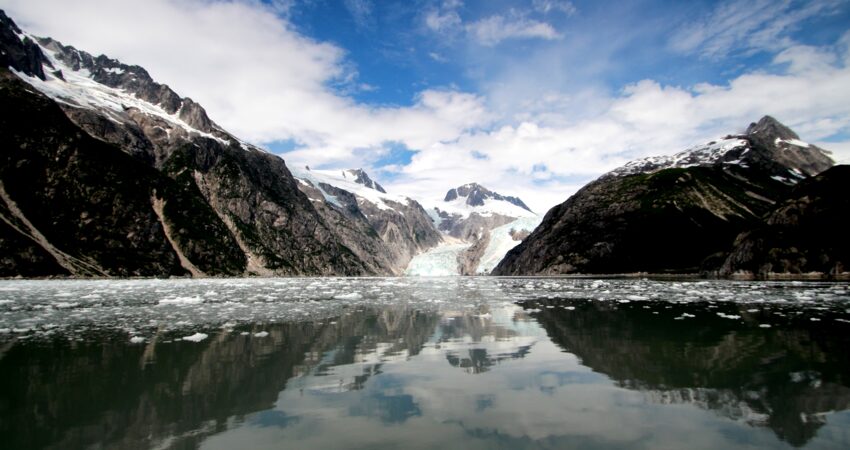 Go on a kayak excursion. Get out on the water and see the park's icy waterways up close. It's a more intimate alternative to a day cruise, although many visitors opt to do both. We recommend going on a guided trip. You'll be kayaking in cold water and likely misty conditions, so it's good to have an experienced guide take care of the gear and navigation so that you can soak in every minute out there paddling.
If you love the idea of kayaking, but don't to be out so long, check out kayak trips closer to Seward in Resurrection Bay.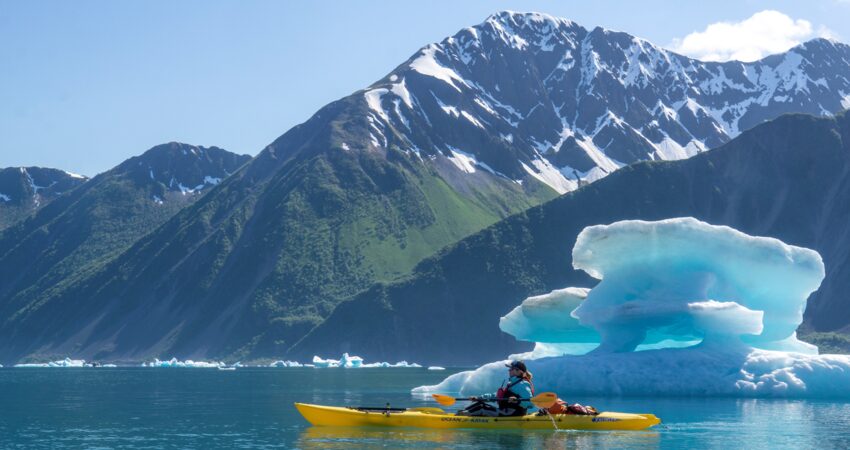 Take a hike. Those trails that start at the end of the road into the Kenai Fjords National Park? There's a little something for everyone.
The

Glacier View Loop Trail

is a one-mile, wheel-chair accessible trail that leads to a panoramic view of Exit Glacier and its outwash plain. The Glacier Overlook Trail goes another half mile further into the exposed glacial valley. This cutoff is a moderately strenuous trail. Both are easily navigable on your own, but going with a guide makes the experience all the better.
The

Harding Glacier Trail

is easily one of the best day hikes in Alaska. It's a strenuous eight-miler that climbs about 3,000 feet and tops out at an overlook with simply phenomenal views of the Harding Icefield.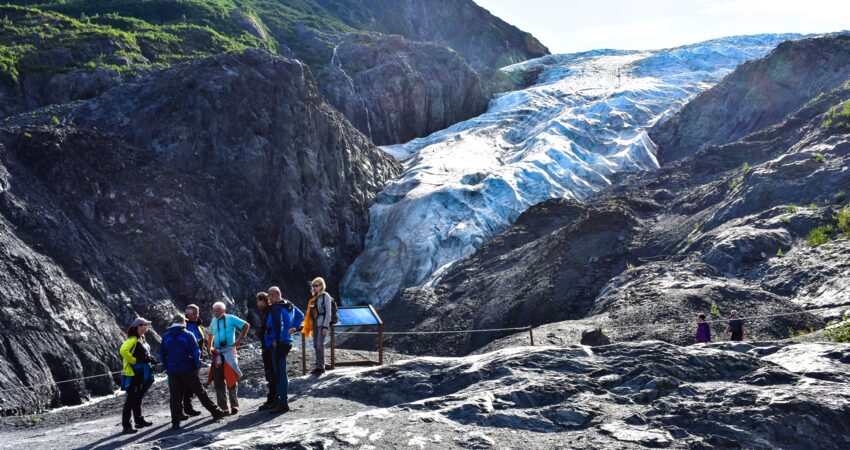 What About Kenai Fjords Hotels and Lodges?
Plan to spend at least two nights in the Seward area so that you can take your time exploring Kenai Fjords National Park by both land and sea.
The Gateway Hotel offers a discounted cruise special rate just for Alaska Tour & Travel guests when you book a room along with a day cruise.
Check out additional Seward lodging here.
A Few More "Good-to-Knows"
There's no entry fee into Kenai Fjords National Park.
If you're driving to the Exit Glacier Nature Center, plan to arrive earlier in the morning or later in the afternoon. Parking is limited and the lot tends to fill up midday.
The park is open year-round, but access is limited in the winter. The road to Exit Glacier is closed from about October through mid-May, and coastal backcountry can be difficult to reach due to sea conditions.
There are two visitor centers. The main Kenai Fjords National Park Visitor Center is in the Seward Small Boat Harbor. There is a smaller visitor center at Exit Glacier about 12 miles from Seward. Both are open only in the summer, typically from late May or early June to the beginning of September.
---
More Like This: How to Choose a Seward Day Cruise
---
At Alaska Tour & Travel, we specialize in building custom trips for every timeline, personality, and budget. If you'd like to have an Alaskan plan your Alaska trip, give us a call at 800-208-0200.
---
Posted in: Alaska Parks