How to Choose a Seward Day Cruise
Of all the things to do in Seward (and there are many) the most popular is a day cruise. The small town on Resurrection Bay is technically part of southcentral Alaska, but the landscape is quintessentially coastal Alaska in look and feel. Glacially carved mountains flank the bay. Sitka spruce and hemlock blanket the rocky lower elevations, gradually giving way to scrubby alpine brush and dwarf dogwood. In neighboring Kenai Fjords National Park, winding inlets abruptly end at the faces of huge tidewater glaciers. All this beauty is best appreciated by boat.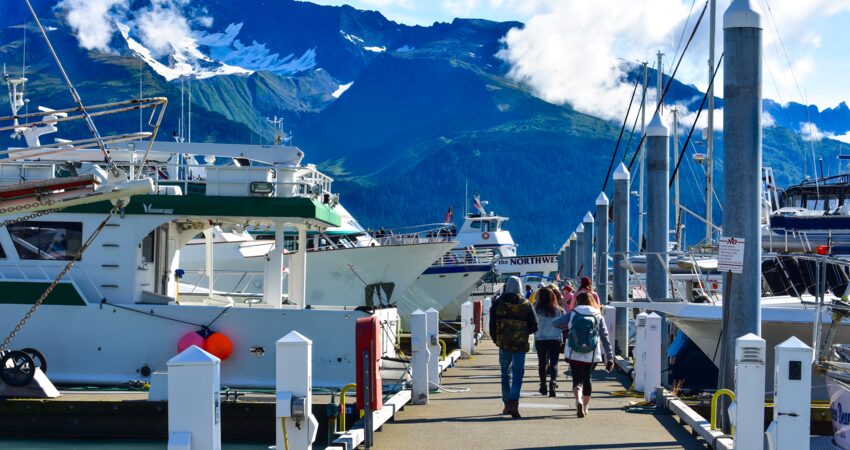 And yet, while the decision to include a boat tour in your Alaska vacation is easy, picking one out of several good options can be more of a challenge. Here's how to choose your Seward day cruise.
Where Do You Want to Go?
Day cruises leaving Seward visit one of three places: Resurrection Bay, Aialik Bay, or Northwestern Fjord.
Resurrection Bay
"Res Bay" cruises stay within the protected waters of the bay nearest Seward. They make a long circuit, cruising 20 miles south past cliffsides and sea stacks before looping around the bay's barrier islands and returning along the eastern cliffsides. You'll frequently see sea otters, puffins and other seabirds, harbor seals, and Stellar sea lions. There are many hanging glaciers in the mountains surrounding the bay. Bear Glacier, the longest in Kenai Fjords National Park, is viewable from across the bay.
Kenai Fjords National Park - Aialik Bay
Kenai Fjords National Park spans more than a thousand square miles of mountains, ice, and glaciated coastline west of Seward. Day cruises into Aialik Bay travel out of Resurrection Bay, into the Gulf of Alaska, and around the craggy tip of Aialik Peninsula. Once in the bay, cruises spend upwards of an hour alongside either Aialik Glacier or Holgate Glacier, two spectacular tidewater glaciers. You're also likely to see abundant wildlife and waterfalls.
Kenai Fjords National Park - Northwestern Fjord
Cruises going to Northwestern Fjord explore even farther reaches of Kenai Fjords. You'll visit up to three tidewater glaciers. Because of the fjord's remoteness and overall time on the water, these cruises are a favorite of wildlife photographers.
Do You Want to See Whales?
It's possible to see whales on all these day cruises out of Seward. Resident orcas and migrating humpback whales are most common. Nature is dependably unpredictable, but in general, the longer your day cruise, the more chances you'll have to see whales.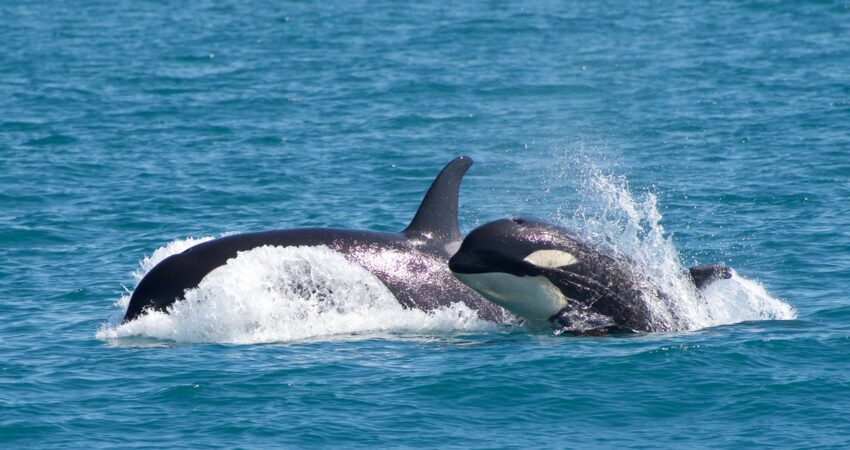 How Are You Traveling Into/Out of Seward?
There's a day cruise to fit most schedules, particularly if you're traveling on the Park Connection Motorcoach or Alaska Railroad. For a limited time we are offering free (after mail-in rebate) transportation on the Park Connection from Anchorage to Seward when you also purchase a day cruise to Kenai Fjords National Park.
If you're taking a Seward day trip from Anchorage (arriving/departing on the same day)
If you're overnighting in Seward and departing for Anchorage in the evening
Self-drive guests can travel on their own timeline. Depending on traffic and road conditions it takes about 2.5 hours to drive between Anchorage and Seward.
Tip: If you're disembarking from a cruise in Seward and leaving on the evening train, check your luggage at the Seward Depot before your boat tour departs. Day cruise operators will also store your luggage while you're on the tour. The Park Connection pickup point and Seward Depot are within a few minutes' walk from the tour boat dock.
Are you Prone to Sea Sickness?
Aside from taking preventatives, stick with cruises that do not enter the Gulf of Alaska. There can be swells and chop in Resurrection Bay, but the water is typically much calmer than in the open ocean.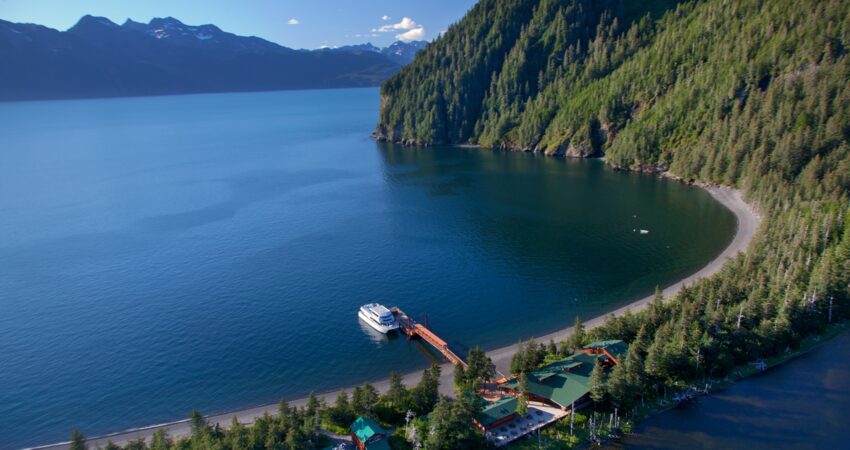 Do You Want to Spend Some Time on Land, Too?
Pick a cruise with a stop at Fox Island, an island with an interesting history on the west side of Resurrection Bay.
Are You Looking for a Deal?
While it may not help you choose exactly which cruise to take, we offer two deals that apply to boat trips out of Seward. First, you can save $20 per night on select peak season nights at the Gateway Hotel when you book a Kenai Fjords cruise. And second, you can get a free Park Connection Motorcoach ticket to Seward (after mail-in rebate), when you purchase a Kenai Fjords National Park day cruise from us.
Are You Still Not Sure?
Give us call! We'll help you narrow down your options, plus book your lodging and transportation, too.
---
More Like This: Top 5 Seward Hikes
---
At Alaska Tour & Travel, we specialize in building custom trips for every timeline, personality, and budget. If you'd like to have an Alaskan plan your Alaska trip, give us a call at (800) 208-0200.
---
Posted in: Alaska Parks, Best Things to Do